سرفصل های مهم
فصل 02
توضیح مختصر
زمان مطالعه

8 دقیقه

سطح

ساده
دانلود اپلیکیشن «زیبوک»
این فصل را می‌توانید به بهترین شکل و با امکانات عالی در اپلیکیشن «زیبوک» بخوانید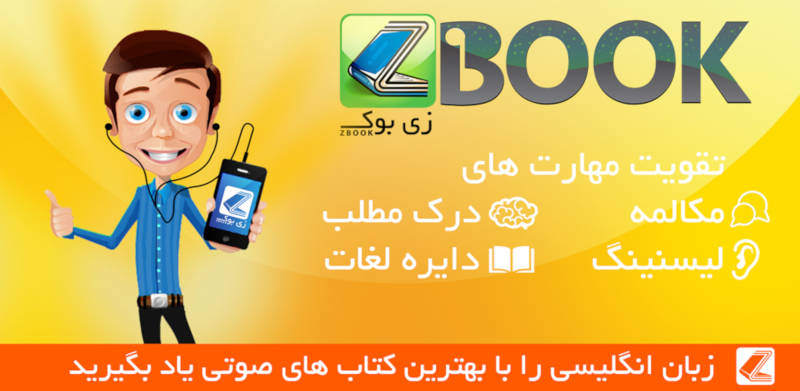 متن انگلیسی فصل
CHAPTER TWO
Mr Henfrey Has a Shock
At four o'clock, when it was fairly dark, and Mrs Hall was trying to find the courage to go in and ask her visitor if he would like some tea, Teddy Henfrey, the clock-mender, came into the bar.
'Good evening, Mrs Hall,' said he, 'this is terrible snowy weather for thin boots!'
Mrs Hall agreed, and then noticed he had his bag with him. Now you're here, Mr Teddy,' said she, 'I'd be glad if you'd look at the old clock. It's going, and it strikes loud and clear, but the hour hand does nothing except point to six.'
And, leading the way, she went across to the parlour door and knocked.
As she opened the door, she saw her visitor seated in the armchair in front of the fire, asleep, it seemed, with his bandaged head leaning on one side. The only light in the room was from the fire. Everything seemed hidden in shadows. But for a second it seemed to her that the man she was looking at had a great, wide-open mouth, a mouth that swallowed the whole of the lower part of his face. It was too ugly to believe, the white head, the staring glasses - and then a great hole. He moved, sat up straight and put up his hand. She opened the door wide, so that the room was lighter, and she saw him more clearly, with the napkin held to his face, just as she had seen him hold it before. The shadows, she thought, had tricked her.
'Would you mind, sir, if this man came to look at the clock, sir?' she said.
'Look at the clock?' he said, staring round sleepily and speaking over his hand; and then, more fully awake, 'Certainly.'
Mrs Hall went away to get a lamp, and he rose and stretched himself. Then came the light, and at the door Mr Teddy Henfrey was met by this bandaged person. He was, he said later, 'quite shocked'.
'Good afternoon,' said the stranger, staring at him - as Mr Henfrey said - 'like a fish'.
'I hope,' said Mr Henfrey, 'that you don't mind.'
'Not at all,' said the stranger. 'Though I understood,' he said, turning to Mrs Hall, 'that this room was to be mine for my own use.'
'I thought, sir,' said Mrs Hall, 'you'd like the clock-'
'Certainly,' said the stranger, 'certainly; but at other times I would like to be left alone.'
He turned round with his back to the fireplace, and put his hands behind his back. 'And soon,' he said, 'when the clock is mended, I think I should like to have some tea. But not until then.'
Mrs Hall was about to leave the room - she did not try to talk this time - when her visitor asked her if she had done anything about his boxes at Bramblehurst. She told him that the carrier could bring them over the next day.
'You are certain that is the earliest?' he asked. She was quite sure.
'I should explain,' he added, 'but I was really too cold and tired to do so before, that I am a scientist.'
'Indeed, sir,' said Mrs Hall, respectfully.
'And I need things from the boxes for my work.'
'Of course, sir.'
'My reason for coming to Iping,' he went on slowly, 'was a desire to be alone. I do not wish to be disturbed in my work. Besides my work, an accident-'
'I thought so,' said Mrs Hall to herself.
'-makes it necessary for me to be quiet. My eyes are sometimes so weak and painful that I have to shut myself up in the dark for several hours and lock myself in. Sometimes - now and then. Not at present, certainly. At such times the least thing, even a stranger coming into the room, gives me great pain. It's important that this should be understood.'
'Certainly, sir,' said Mrs Hall. 'And if I might ask-'
'That, I think, is all,' said the stranger quietly. Mrs Hall said no more.
After Mrs Hall had left the room, he remained standing in front of the fire and watched the clock being mended. Mr Henfrey worked with the lamp close to him, and the green shade threw a bright light onto his hands and onto the frame and wheels, and left the rest of the room in shadow. He took longer than he needed to remove the works, hoping to have some talk with the stranger. But the stranger stood there, perfectly silent and still. So still that it frightened Henfrey. He felt alone in the room and looked up, and there, grey and shadowy, were the bandaged head and large dark glasses staring straight in front of them. It was so strange to Henfrey that for a minute they stood staring at each other. Then Henfrey looked down again. He would have liked to say something. Should he say that the weather was very cold for the time of the year?
'The weather-' he began.
'Why don't you finish and go?' said the stiff figure, angrily. 'All you've got to do is to fix the hour hand. You're simply wasting time.'
'Certainly, sir - one minute more. I forgot…' And Mr Henfrey finished and left the room.
'Really!' said Mr Henfrey to himself, walking down the village street through the falling snow. 'A man must mend a clock sometimes, surely.' And then, 'Can't a man look at you? Ugly!'
And yet again, 'It seems he can't. If you were wanted by the police, you couldn't be more wrapped and bandaged.'
At the street corner he saw Hall, who had recently married the lady of the inn. 'Hello, Teddy,' said Hall, as he passed.
'You've got a strange visitor!' said Teddy.
Hall stopped. 'What did you say?' he asked.
'A strange man is staying at the inn,' said Teddy. And he described Mrs Hall's guest. 'It looks strange, doesn't it? I'd like to see a man's face if I had him staying in my house. But women are so foolish with strangers. He's taken your rooms, and he hasn't even given a name.'
'Is that so?' said Hall, rather stupidly.
'Yes,' said Teddy. 'And he's got a lot of boxes coming tomorrow, so he says.'
Teddy walked on, easier in his mind.
And after the stranger had gone to bed, which he did at about half past nine, Mr Hall went into the parlour and looked very hard at the furniture, just to show that the stranger wasn't master there. When he went to bed, he told Mrs Hall to look very closely at the stranger's boxes when they came next day.
'You mind your own business, Hall,' said Mrs Hall, 'and I'll mind mine.'
But in the middle of the night she woke up dreaming of great white heads that came after her, at the end of long necks, and with big black eyes. But being a sensible woman, she turned over and went to sleep again.
مشارکت کنندگان در این صفحه
تا کنون فردی در بازسازی این صفحه مشارکت نداشته است.
🖊 شما نیز می‌توانید برای مشارکت در ترجمه‌ی این صفحه یا اصلاح متن انگلیسی، به این لینک مراجعه بفرمایید.