سرفصل های مهم
فصل 08
توضیح مختصر
زمان مطالعه

9 دقیقه

سطح

ساده
دانلود اپلیکیشن «زیبوک»
این فصل را می‌توانید به بهترین شکل و با امکانات عالی در اپلیکیشن «زیبوک» بخوانید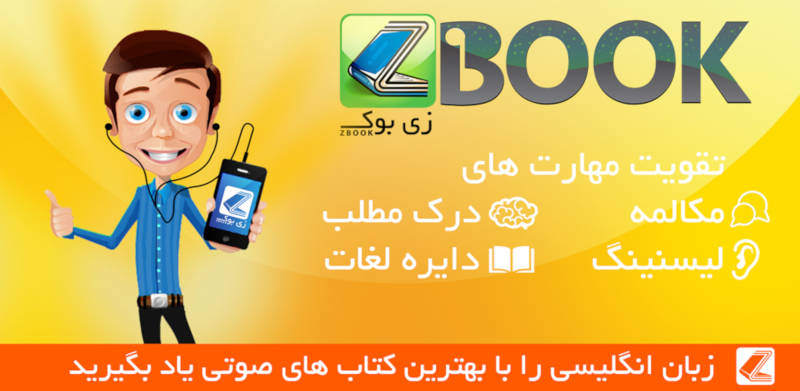 متن انگلیسی فصل
CHAPTER EIGHT
On the Road
Mr Thomas Marvel, a tramp, had removed his boots and was sitting by the roadside airing his feet and looking sadly at his toes. They were the best boots he had worn for a long time, but he hated them for their ugliness and their size. 'The ugliest boots in the whole world, I should think,' he said.
'They're boots, anyway,' said a Voice.
'Yes,' Mr Marvel agreed. 'They were given to me. Too large. I'm tired of them. That's why I've been begging for boots, boots, boots everywhere, but no one has any to give away.'
'Hm,' said the Voice.
'No. I've been begging for boots round here for ten years. I've got all my boots around here, and now look at them - they're the best they can find for me.'
He turned his head over his shoulder to look at the boots of the speaker - but they weren't there. There were neither boots nor legs - nothing.
'Where are you?' he asked. He saw the road, the open country, but no sign of any man except himself. 'Am I mad? I must be seeing things.'
'No, you aren't,' said the Voice. 'Don't be frightened.'
'Frightened, frightened!' said Mr Marvel. 'Come here. Where are you?'
'Don't be frightened,' said the Voice.
'You'll be frightened soon. Let me get hold of you. Are you buried?'
There was no answer. Mr Marvel began to put on his coat.
'I could have sworn I heard a voice.'
'So you did.'
'It's there again,' said Mr Marvel, closing his eyes and running his hand across his forehead. 'I must have gone mad.'
'Don't be a fool,' said the Voice. 'You think I'm just in your imagination - just in your mind?'
'What else can you be?' said Mr Marvel, rubbing the back of his neck.
'Very well,' said the Voice, 'I'm going to throw stones at you until you think differently.'
'But where are you?'
The Voice made no answer. A stone came whistling through the empty air and just missed Mr Marvel's shoulder. He turned round and saw a stone jump up into the air, hang there for moment, and fall at his feet. Another came and hit his bare toes which made Mr Marvel cry aloud. Then he started to run, fell over something unseen, and came to rest sitting by the road.
'Now,' said the Voice, 'am I just in your mind?'
Mr Marvel struggled to his feet, and was immediately rolled over again. He lay quiet for a moment.
'If you struggle anymore,' said the Voice, 'I'll throw this stone at your head.'
'I'm finished,' said Mr Thomas Marvel, sitting up and taking his wounded toe in his hand. 'I don't understand it. Stones throwing themselves. Stones talking. I'm finished.'
'It's very simple,' said the Voice. 'I'm an invisible man.'
'Tell me something I don't know,' said Mr Marvel, white with the pain. 'Where you're hidden - how you do it - I don't know.'
'I'm invisible,' said the Voice. 'That's what I want you to understand.
'Anyone can see that. There's no need for you to be so angry. Now then. Give us an idea. Where are you hidden?'
'I'm invisible. That's the point. And what I want you to understand is this-'
'But where are you?' interrupted Mr Marvel.
'Here - six yards in front of you.'
'Oh, no! I'm not blind. You'll be telling me next you're just thin air.'
'Yes. I am - thin air. You're looking through me.'
'What! Isn't there anything in you?'
'I am just a human being - solid, needing food and drink, needing clothes, too… But I'm invisible. You see? Invisible. Simple idea. Invisible.'
'What, are you real?'
'Yes, real.'
'Let me feel your hand,' said Marvel, 'if you are real.'
He felt with his fingers the hand that had closed round his wrist and his touch went up the arm, found a chest, and touched a bearded face.
Mr Marvel's own face showed shock and surprise.
'Of course, all this isn't half so strange as you think,' said the Invisible Man.
'It's quite strange enough for me,' said Mr Marvel. 'How do you manage it? How is it done?'
'It's a very long story. And besides-'
'I tell you, the whole business is - I can't understand,' said Mr Marvel.
'What I want to say now is this: I need help. I need help immediately. I came on you suddenly. I was wandering around helpless, without clothes. And I saw you-'
'Oh, Lord!' said Mr Marvel.
'I came up behind you, stopped, went on, then stopped again. "Here," I said to myself, "is the man for me." So I turned and came back to you. You. And-'
'Oh, Lord!' said Mr Marvel. 'May I ask: What does it feel like? And what kind of help do you need? Invisible!'
'I want you to help me get clothes and shelter, and then other things. I've left those things long enough. If you won't - well!… But you will - you must.'
'Look here,' said Mr Marvel. 'Don't knock me about any more. And let me go. I must get my breath back. And you've very nearly broken my toe. It's all so unreasonable. Empty earth, empty sky. Nothing visible for miles except Nature. And then comes a voice. A voice out of heaven! And stones. And a hand. Lord!'
'Pull yourself together,' said the Voice, 'for you have to do the work I want you to do.'
Mr Marvel's mouth opened wide, and his eyes were round.
'I've chosen you,' said the Voice. 'You are the only man except some of those fools down there who knows there is such a thing as an Invisible Man. You have to be my helper. Help me - and I will do great things for you. An Invisible Man is a man of great power.' He stopped for a moment to sneeze loudly.
'But if you trick me,' he said, 'if you fail to do as I tell you-'
He paused and took hold of Mr Marvel's shoulder. Mr Marvel gave a cry of terror at the touch.
'I don't want to trick you,' he said, moving away from the fingers. 'Don't think that, whatever you do. All I want to do help you - just tell me what I have got to do. Whatever you want done, I shall be pleased to do it.'
At about four o'clock, a stranger entered the village from the direction of the hills. He was a short, fat person in a dirty old hat and he seemed to be very much out of breath. There was fear in his face, and he seemed to be talking to himself. Some of the village men noticed him. Mr Huxter saw him go up the steps of the inn, and turn towards the parlour. Mr Huxter heard voices from the parlour telling the man that he must not go in.
'That room's private!' said Mr Hall, and the stranger shut the door and went into the bar.
A few minutes later he came out again, rubbing his mouth as if he had been having a drink. He stood looking around him for a few moments, and then walked towards the gates of the yard, where the parlour window was. He leant against one of the gateposts and took out a short pipe. Although he seemed calm, his hands were trembling.
Suddenly he put the pipe back in his pocket and disappeared into the yard. Immediately Mr Huxter, guessing that the man was a thief, ran out of his shop to stop him. As he did so, Mr Marvel reappeared, carrying some clothes tied together in one hand and three books in the other. As soon as he saw Huxter he turned and began to run towards the hill road.
'Stop thief!' cried Huxter, and set off after him.
Mr Huxter had hardly gone any distance at all when something seized his leg and sent him flying through the air. He saw the ground suddenly move towards his face, and then - nothing.
مشارکت کنندگان در این صفحه
تا کنون فردی در بازسازی این صفحه مشارکت نداشته است.
🖊 شما نیز می‌توانید برای مشارکت در ترجمه‌ی این صفحه یا اصلاح متن انگلیسی، به این لینک مراجعه بفرمایید.