سرفصل های مهم
ده کشته در نیویورک
توضیح مختصر
زمان مطالعه

8 دقیقه

سطح

متوسط
دانلود اپلیکیشن «زیبوک»
این درس را می‌توانید به بهترین شکل و با امکانات عالی در اپلیکیشن «زیبوک» بخوانید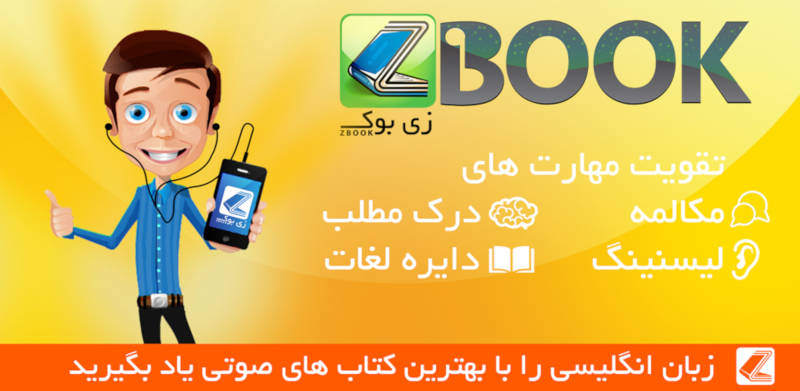 متن انگلیسی درس
Chapter 10 Eight Dead in New York
Rick picked up the paper. Winchell's story was there: NEW YORK POLITICIAN AND ITALIAN GANGSTER
HAVE QUESTIONS TO ANSWER
What does the face of evil look like? If you go to the movies, you may think that you already know: a tough man with a big hat, a long dark coat, and a gun. But it could be the man next door.
This newspaper has learned that a famous politician and a well-known gangster are suspected of working together for their own personal rewards.
Documents have been sent to this newspaper. They tell us that Lorenzo Salucci, who organizes most of the "working girls" in this city, has helped Senator Robert Meredith to become the famous politician that he is today. So, what kind of corruption is behind the Senators success? And who is Senator Merediths lovely wife? She is the only daughter of another famous gangster, Solomon Horowitz. We also understand that she is spending a lot of time with Rick Baline, the manager of the Tootsie-Wootsie Club.
Rick put his gun in his pocket and sat in his office, waiting. The door opened. It was Meredith.
"Come in, Senator. I was expecting you."
Meredith threw another copy of the Mirror on the desk.
"What's the meaning of this?"
"Ask Mr.Winchell."
"I don't want to talk to a newspaperman. I want to talk to you."
"You want to know what I know about you and Salucci. I know a lot. He supplies you with girls. He helps you cheat the tax office . . . I know everything . . . and O'Hanlon knows everything else."
"You think you're such a smart guy."
"I am," answered Rick. "You're not. You're finished, and Salucci is too."
"Not yet. And if I were you, I'd start worrying about Horowitz."
"Solly and Tick-Tock will have no problems with Salucci's boys."
"Don't be so sure about Tick-Tock's loyalties at the moment . . . Where's my wife?"
"She was my girl before she was your wife. But why don't we let the lady decide for herself? Lois!" he called.
"I'm right here, Rick." She came in, smiled at Meredith, and then threw her arms around Rick and kissed him.
"Do you want to go back to him, Lois? Although it may not matter, as he'll soon be in prison."
Lois looked at her husband. "I hate you, Robert. I thought I loved you. I tried to love you, for my father, but I soon learned about all the corruption. You cheated the government and you paid the police. You did business with people like my father while you pretended you were better than them. You re not a man.
You're nothing!"
Meredith stood up. He had a gun in his right hand. "I'll show you who's nothing," he said.
"Put that gun away, Senator, before you hurt somebody," said Rick.
"You aren't brave enough to use that thing," said Lois.
Rick had his gun out too, but not before Meredith had shot Lois in the chest. Rick's bullet killed Meredith.
One of Solly's men ran in. He saw Robert Meredith dead on the carpet and Lois Horowitz Meredith dead in Rick's arms."Go and see if Solly's OK," said Rick. "And where's Tick-Tock?"
"I don't know."
Rick stood up. Lois's body fell from his arms for the last time.
He had to kill Salucci, and worry about the future later.
There was a huge amount of money locked away in the office, half a million dollars, maybe more. Solly had kept it for Lois, but now Rick was stealing it. He put it in a suitcase, and ran. In the street, he looked back. There was a notice outside the club:
Tonight. Lunceford and Hupfield, performing your Favorite Songs, including "As Time Goes By," with Sam Waters at the Piano.
Rick drove to Solly's house.
The front door was open. Inside, things were in a terrible mess, and in the middle of the floor lay a dead man with a bullet hole in the back of his head.
Not Solly. One of Salucci's men? But where was Solly now?
With Tick-Tock, looking for Salucci? Rick had a good idea where Solly was. Tick-Tock was probably with him, waiting for the arrival of Salucci. He had to get there before it was too late.
He raced back over the river to Harlem.
The front door was open as he passed, and a large Chrysler was parked outside. The driver didn't see Rick. Rick shot him in the head as he ran through the door after Salucci's men. This is what he saw:
Solly at a table, reaching for his gun. No Tick-Tock.
Solly shooting the first of the three men as they ran in.
The second one shooting Solly in the neck.
Tick-Tock appearing from another room.
Solly, bleeding, shooting the second man in the leg.
Rick fired too, but missed. Tick-Tock had a gun, but he was pointing it at Solly! The third man shot Solly in the arm, just before Rick shot him. Tick-Tock fired at Solly, hitting him. Rick shot Tick-Tock's brains onto the wall behind him, half a second too late. Solly was still alive, but not for long.
There was a noise behind Rick. The second man was on the floor, but not dead. Rick kicked him. "Where's Salucci?" he shouted. There was no reply. "Where is he? I'll give you one more chance. Where's Lorenzo Salucci?" No answer. Rick fired his gun, and left the back way
As he reached the street, Sam arrived. Rick got in.
"Get your head down, Rick. They aren't looking for a black man. Where to?"
"As far away from here as possible."
"Good. I've always wanted to go there."
Rick said, "But let's start with Salucci's club."
"No," said Sam. "You're crazy. No, Rick, this isn't the movies.
Sometimes the good guys don't win."
"Maybe you're right, Sam, but I want to go to my mother's place before we leave town."
Outside his mother's apartment, Rick opened his suitcase and put a large handful of money into each of his pockets. He shut the case and rang the bell. When his mother opened the door, he kissed her and gave her the suitcase.
"Goodbye," he said. "I'm sorry. I have to go."
"Rick …"
But Rick had gone.
They drove all day, reaching Boston in the late evening.
The next morning, on the way to buy tickets for the ship to France, they bought a copy of the Boston American. Winchell's piece was there:
EIGHT DEAD IN GANGSTER SHOOTINGS
Senator Robert Meredith, his wife, and six gangsters died yesterday in the Tootsie-Wootsie Club and in the home of gangster, Lorenzo Salucci. One of the dead gangsters is Solomon Horowitz, father of Mrs. Meredith.
Yesterday's newspaper described criminal activities of Mr.
Meredith and Mr. Salucci, but today we can report that the documents were false. They were produced by Mr. Rick Baline, manager of the club, who wanted to steal Robert Meredith's wife and Mr. Horowitz's business. Mr. Baline is also suspected of killing the Merediths and Mr. Horowitz, and of stealing a huge amount of money from the club.
Rick threw the paper away.
مشارکت کنندگان در این صفحه
تا کنون فردی در بازسازی این صفحه مشارکت نداشته است.
🖊 شما نیز می‌توانید برای مشارکت در ترجمه‌ی این صفحه یا اصلاح متن انگلیسی، به این لینک مراجعه بفرمایید.