سرفصل های مهم
رز ها و اسلحه ها
توضیح مختصر
زمان مطالعه

10 دقیقه

سطح

ساده
دانلود اپلیکیشن «زیبوک»
این درس را می‌توانید به بهترین شکل و با امکانات عالی در اپلیکیشن «زیبوک» بخوانید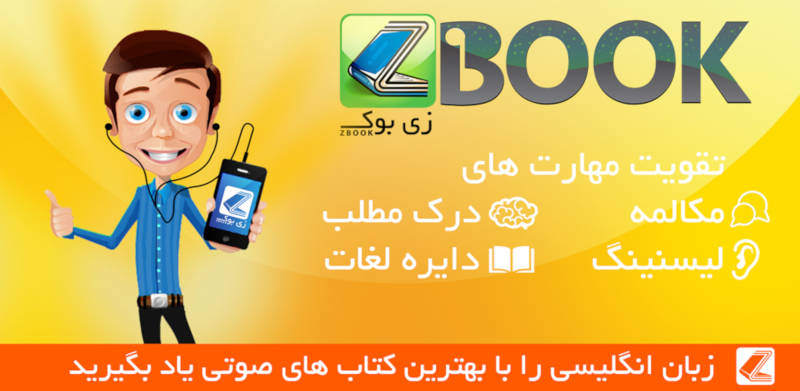 متن انگلیسی درس
Chapter 2 Roses and Guns
Rick had first met Lois ten years earlier, on a summer day in New York, in 1931. He was on a train, riding from his mothers apartment to a downtown store which sold her favorite Jewish food.
Rick lived alone and had a number of jobs. Most of them were not quite legal and didn't pay well. He dreamed of running his own club one day. Everything about nightlife was attractive to him. He came alive at night: he loved the music, the sound of glasses and drinks being poured, the card games, and the money! He didn't speak much. He wanted other people to think he was a hard young man. But he traveled across the city every week to get his mother something special to eat on the weekend.
Opposite him on the train was a very pretty young woman, about eighteen years old. She was the most beautiful girl he had ever seen, with long black hair and smooth white skin. It was even hotter than usual that summer, and, as Rick was looking at her, she fainted and fell to the floor. He jumped up to help her. It was another kilometer before she opened her eyes. They were the most beautiful eyes of pure blue. Rick forgot his stop.
"Are you OK, Miss?" Rick asked.
She turned her head and looked into his face. "Thanks for helping me," she said, and smiled. "My name's Lois."
"I'm Pack Baline."
Suddenly, Lois grasped Rick's arm and said anxiously, "I've missed my stop!"
"Me too," said Rick.
They got out at the next stop and walked back.
"Do you have a job? What do you do?" she asked.
"Oh, this and that," replied Rick.
"So you're unemployed. My father has jobs for people."
"What's his name?"
"Have you ever heard of Solly Horowitz?"
Rick was more than a little surprised. Solly Horowitz was one of the most successful gangsters in all of New York. He owned several night clubs and ran a number of other businesses. It was important that the police looked the other way, and Solly had plenty of experience in helping them. Solly was famous. In fact, Rick wanted to be Solly some day!
They arrived at the Horowitz apartment. It didn't look like a rich man's home, and Solly didn't look like a rich man. He was short and wide, not fat but powerful. He wore an old blue suit, a white shirt with the top button undone, and a tie hanging loosely. It was a big, loud tie with bright flowers. Maybe the little yellow ones were bits of egg from his breakfast. He had taken his shoes off, and Rick noticed two holes in the socks. He supposed the feet were clean, but certainly Solly didn't look like a successful gangster. That was, of course, exactly how Solly wanted people to see him.
"This is Mr. Baline," Lois told him. "It was so hot in the train that I fainted. He helped me."
Solly looked at Rick and said, "I'll help any man who helps my daughter. Are you married?"
"No."
"Do you like music?"
"If it's good."
"Do you have a good head for business?"
"It depends on the business."
"Can you use a gun?"
"No, but I can learn."
"Do you want to make love to my daughter?"
"No," lied Rick.
"Dad! Stop!" shouted Lois.
"Good," said Solly, "because you can forget that. I'm keeping her for a richer guy than you. Are you looking for a job?"
"Maybe," said Rick.
"Nightclub?"
"I like clubs."
"See me tomorrow. This address." He gave Rick a piece of paper. Rick didn't have enough money to go out and buy expensive roses for Lois, but he was in love.
The milk trucks came over the hill at six-fifteen in the morning. It was a quiet road, just outside New York. Solly pressed a gun into Rick's hand. One of the other waiting men was Tick-Tock, a cousin of Solly, a big, tall, tough man, very good with a gun. He had once thrown his grandmother downstairs. Tick-Tock also had the best information on the routes of the Irish gangster's alcohol deliveries. Solly had told him to look after Rick.
The milk trucks belonged to Dion O'Hanlon, but they weren't carrying milk. It was whiskey from Canada. O'Hanlon had paid the New York police to let the trucks into New York with whiskey and without problems. It was still the time of Prohibition, and Solly needed plenty of this Canadian alcohol to sell in his clubs.
The trucks were getting closer. Solly whispered to Rick, "Never aim unless you plan to shoot. Never shoot unless you plan to hit someone."
The first truck was getting near now. Rick took out his gun.
Tick-Tock pulled his hand down.
"You might hurt someone with that, smart guy," he said. "Let me show you."
He fired, and four tires on the front truck lost a lot of air. The rest of the gang ran to the other trucks, shooting. The drivers dropped their guns. They preferred not to die for a few thousand liters of whiskey. Tick-Tock wanted to shoot a few of O'Hanlon's men but Solly stopped him.
For several minutes nobody spoke, and then they walked over to the trucks. Rick was standing beside Solly. He had just put his gun back in his pocket, when out of the corner of his eye he saw something move: an arm, and then a finger, and then part of a gun.
He hit Solly's arm and took him to the ground and pulled out his own gun. Two people fired at the same time, but Rick was faster.
Solly turned. "Nice shooting." That's all he said.
"Lois is going to be very proud of you." It was Tick-Tock who spoke next, smiling unpleasantly at Pack. He hadn't acted as quickly as Kick, and Tick-Tock was the man with experience— and now some jealousy as well.
Six months later, Rick had become one of Solly's most trusted advisers. Only Tick-Tock disliked his new position. The others recognized that Rick was smarter and braver than all of them.
Solly asked Rick to come and talk to him. They had been together, collecting money from some of the lucky people that Solly protected from danger and damage. They had also collected money from Solly's clubs and businesses, and delivered some beer. Tick-Tock had returned with them.
When Solly wanted to talk, it usually meant that he wanted to talk. Others could listen. He talked about the other big gangsters in New York, like O'Hanlon and Salucci.
"I make money, I have clubs, but I don't cheat people, and everybody's equal. O'Hanlon and the others don't allow black people into their clubs. I do business with black people, Irish, Italians. Everyone's the same to me . . . until they make a mistake." Solly laughed. "Our business is alcohol, clubs, cigarettes, and money: everything, but not girls. Salucci and O'Hanlon and the others use girls to cheat people. I don't."
Rick listened. Later, if Solly gave up work, Tick-Tock wanted to be the new boss. But deep inside, Solly knew and Tick-Tock knew that it wasn't going to be Tick-Tock.
Rick loved the nightclubs, listening to music, drinking, and watching the customers. He was happy listening to Solly's stories and advice, but he also wanted to talk to Solly about Lois. He loved Solly like a father, but he didn't love Lois like a sister, and he knew Solly didn't want his daughter to have boyfriends from the gang.
"And, you remember the rules, Rick?"
Had Solly read Rick's mind? "Which rules?" said Rick.
"The Lois rules. I'm not stupid. You can look, but you can't touch. If you touch, Tick-Tock'll shoot you."
"With pleasure," said Tick-Tock. He smiled, showing several gold teeth, and two or three black ones.
"I have plans for my daughter. I have plans for you too, Rick, and that's what I really want to talk about. You have a good business brain. I want you to look after the Tootsie-Wootsie." It was Solly's newest club. "I'm too old to work until four o'clock in the morning in a smoke-filled club, talking to customers.
And remember this, Rick: the customers do business with us; sometimes they sleep with our women; but they don't drink with us. If you're smart, you won't drink with them.
Understand?"
"Don't worry. I'll never drink with the customers."
Rick couldn't believe it. He was going to be the boss of the Tootsie-Wootsie Club!
مشارکت کنندگان در این صفحه
تا کنون فردی در بازسازی این صفحه مشارکت نداشته است.
🖊 شما نیز می‌توانید برای مشارکت در ترجمه‌ی این صفحه یا اصلاح متن انگلیسی، به این لینک مراجعه بفرمایید.