سرفصل های مهم
دیوار گوش دارد
توضیح مختصر
زمان مطالعه

8 دقیقه

سطح

ساده
دانلود اپلیکیشن «زیبوک»
این درس را می‌توانید به بهترین شکل و با امکانات عالی در اپلیکیشن «زیبوک» بخوانید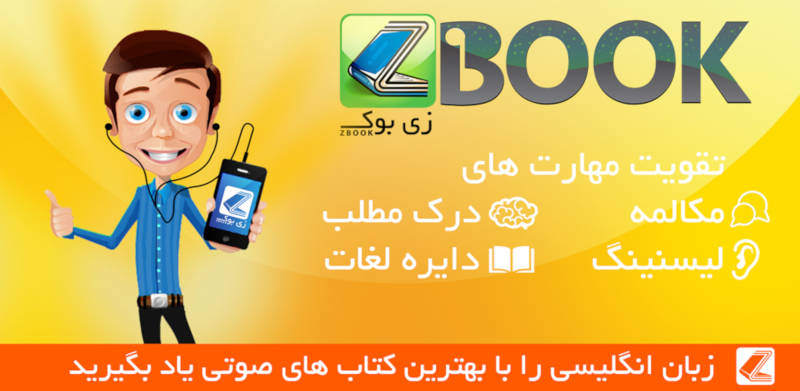 متن انگلیسی درس
Chapter 11 Walls Have Ears
There was a soft knock on Louis Renault's door.
It was Rick. "Don't say anything, Louis. Just listen. We have to move quickly." Rick turned the radio up. "Walls have ears in this city. Something's wrong. The Czech Resistance want us to stop the operation. Ilsa's in trouble."
"What are we going to do?" Renault asked.
"We're going to do what you wanted to do. We're going to stop the operation ourselves." He told Louis the plan for Ilsa to tell Heydrich about the bomb. "We'll still go to the bridge with our bomb and guns ready."
"But they'll shoot us when we arrive."
"No. They don't know us. They won't know what they're looking for, and we'll expect them. When we see them, we can leave, and we'll look like heroes."
"But do we tell Laszlo?"
"No, it's our little secret."
Louis felt happier after talking to Rick, but something else had happened earlier in the day. He had gone to a bar, had a few drinks, and met a girl. He drank more and talked a lot. Then he told her about an important event. He talked carelessly. She listened carefully.
That evening, she met her boyfriend, Karel. Karel's brother, Josef, was in the Czech Resistance.
She wasted no time. "Karel, something big is going to happen." She dropped her voice. "A bomb."
"Who told you this?"
"A Frenchman."
"Did you go to bed with him?"
"Yes . . . Sorry."
Karel was sorry too, but he needed to tell Josef. Was the Frenchman talking about Operation Executioner?
He went straight to the farmhouse in Lidice. "Mr. Laszlo!"
"What is it?"
Breathlessly, Karel told him what he had heard.
Victor calmly thanked him for the information, though his stomach was turning. "Don't tell anybody, and tell your girlfriend the same! Understand?"
"It had to be Louis. Stupid Frenchman! Couldn't he leave women alone at a time like this?" Victor thought quickly. The operation must continue. He was ready to go in the morning. He had received the message from Rick. Josef and Jan were ready.
"Tomorrow Heydrich will be dead!"
•
Ilsa looked beautiful. Her dress was cut low at the back, and Heydrich moved his hands over her smooth white skin. A flame burned in him. He wanted her. Ilsa smiled as she moved away.
Heydrich looked at her. Tamara Toumanova was not like other women. She didn't seem to be afraid of him. He was pleased she was with him on this important evening.
The party was a great success. All the main guests had come, the food was excellent, the ladies were beautiful, and Miss Toumanova was the most beautiful.
Across the river, Rick Blaine saw the lights in the castle.
"Enjoy tonight, Nazis!"
"Don't be so jealous, Rick," said Louis, lighting a cigarette.
"There are probably some very beautiful women up there. The thought of those German hands on their lovely …" He saw that Pack wasn't really listening. "Goodnight, Rick. Sleep well. We both need to sleep well tonight. Tomorrow's going to be a very busy day."
Rick continued to stare at the castle until the last light had gone out.
•
Ilsa returned to Heydrich's house with him that night. She had no choice. He ordered champagne. Ilsa didn't want any, but she couldn't refuse. Earlier in the evening, at the castle, she had poured most of her wine into the large flower pots. She needed a clear head.
They drank. "Another?" said Heydrich.
" N o thanks." She smiled. She had to pretend to be happy.
He sat down and looked at her. He was drunk and very dangerous.
"Go and stand beside the window. I want to enjoy your beauty in the moonlight." He turned to the servant. "Tell everyone to go to bed."
They were alone. Heydrich rose from his chair and went to Ilsa. He put his arms around her. The window was open, and it was cold. She was shaking.
"Don't be afraid," he said. "There is nothing to fear."
This was her chance, and suddenly she knew what she wanted to say. "But, Reinhard, there is everything to fear. They are going to kill you!"
He laughed. "Who is going to kill me?"
"The Czech Resistance and their friends. They're going to put a bomb in your car tomorrow morning on the Čechův Most."
"The Čechův Most? How do they know that I have changed my route? Who told them?"
This was the most dangerous moment. Ilsa hoped he had told others. If she was the only person, she was dead.
He took her arm violently. His smile had gone. "How do you know this?" he demanded.
"Someone in your office is a traitor . . . Frau Hentgen …"
"Impossible!" he said confidently, but she could see that he wasn't sure. "She has worked for me for years."
"She's jealous of us—of you, of me, of us. Oh, Reinhard, I didn't know how to tell you before. I was afraid that you wouldn't believe me, but now I'm sure." Ilsa gave him a piece of paper. It was the message from the Czech Resistance: "… Operation Executioner. Tell London. Danger."
"It was on her desk. Operation Executioner has been organized in London, with help from people in Prague. I've checked. They want to kill you."
"I have suspected this for some time." He hurried to the telephone and returned to her a minute later. "I have ordered the arrest of Frau Hentgen," he told her. "I will question her in the morning."
Ilsa rushed to put her arms around him. "Excellent."
To her surprise, he put up his arms to stop her. "No!" he said.
"Maybe I should order your arrest too?"
"What?" She could see that he was suspicious of her, but at the same time he wanted her. She looked in his eye, and gave him one of her warmest smiles.
Suddenly, he reached out and pulled at her dress. He kissed her, violently.
She hit him on the side of his face. "Stop!" she cried. "I'm not that kind of girl. If I was, do you think Frau Hentgen would hate me like that?"
He let her go and sat down heavily on the floor.
She tried to control her hate as she touched his hair.
"Do you love me?" he asked.
"I'm trying to save your life," she replied. She paused, and then said, "I know who's responsible. It's a man called Victor Laszlo . . . " "Laszlo!" Heydrich shouted. "I will kill him with my own hands!"
"Laszlo is a dangerous man, Reinhard. You must send your best men to the Čechův Most, but you and I should go to the Charles Bridge tomorrow morning."
"I will not run away! I am not afraid of Laszlo."
"You're not running away. You're saving people from unpleasantness. People who love you."
He looked at her. "Make love to me."
"No," she said. "Not tonight. This is a time for hate, not for love."
"You are right," he agreed. "But you will stay here tonight and cross the Charles Bridge with me tomorrow. Everybody in Prague will see us together. But if there is no problem at the other bridge and if something happens on the Charles Bridge, I will kill you myself. Sleep well, Miss Toumanova."
مشارکت کنندگان در این صفحه
تا کنون فردی در بازسازی این صفحه مشارکت نداشته است.
🖊 شما نیز می‌توانید برای مشارکت در ترجمه‌ی این صفحه یا اصلاح متن انگلیسی، به این لینک مراجعه بفرمایید.