سرفصل های مهم
جلاد
توضیح مختصر
زمان مطالعه

8 دقیقه

سطح

متوسط
دانلود اپلیکیشن «زیبوک»
این درس را می‌توانید به بهترین شکل و با امکانات عالی در اپلیکیشن «زیبوک» بخوانید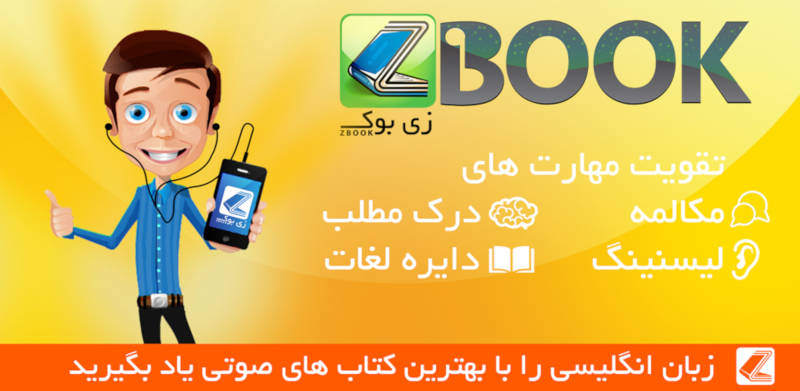 متن انگلیسی درس
Chapter 7 The Executioner
Ilsa often thought about Rick and her last night in London with him. Now, as Miss Toumanova, she had worked in the castle in Prague for two months.
"Fräulein Toumanova!" It was Heydrich's Austrian secretary, Frau Hentgen. She didn't seem to like Ilsa, and Ilsa certainly didn't like her. "Herr Heydrich would like you to type these reports and deliver them to him personally by four o'clock."
Ilsa took orders from Frau Hentgen, but she wasn't an ordinary secretary now. She was working in Heydrich's office with a few other chosen people.
"And these must be done immediately."
Ilsa didn't need to look at them. She knew they were reports on the activity of Czech Resistance workers. There had been no contact with Victor, but she hoped her messages to London were arriving.
She saw Heydrich every day, and she hated him. She saw his proud face and horrible smile. She saw him putting his signature on hundreds of papers every week, under the words "Immediate Execution."
Everyone in the office was afraid of him. Everybody arrived early at work, by 7:30, because he always arrived at 8:00. His whole day was regular, between 6:30, when he got up at his house in the country, and 7:30 in the evening, when he had dinner. He almost never ate alone, and he never slept alone. His wife was in Germany.
Ilsa was starting to work on one of the reports when she heard a voice behind her.
"Fräulein Toumanova." It was Heydrich. He had never spoken to her before. She put her papers down. Very quietly he said, "It's so pleasant to see your beautiful face every morning."
Her face went red. "Thank you, Herr Heydrich."
"You do excellent work, Fräulein Toumanova. We are so happy you are working with us against the Communists in your country and in Czechoslovakia. I congratulate you."
"Thank you, Herr Heydrich."
His hand grasped her shoulder more tightly. It felt like ice. "I understand you are a good pianist. I myself play the violin. Would you like to play with me? Tonight maybe?"
"Well, I'm not sure . . . I'm not . . . I'm not good enough . . . I'm only a poor Russian girl …" The moment was here at last.
Ilsa was ready, but she needed time to get a message back to London. "Tonight is not possible . . . I cannot play with a famous person like you without some practice."
"I understand. The day after tomorrow, then."
Ilsa spoke loudly so that the others in the office could hear.
"Yes, I will have all your reports ready the day after tomorrow, Herr Heydrich."
Heydrich enjoyed her reply. They had a little secret together.
"Excellent. I will see you then."
She wrote a note, and after work she gave it to one of the Resistance workers. He would radio the message to London, and Victor and the others would be on an airplane in an hour.
That evening, she practiced for two hours on the piano, and then went to her bedroom. At midnight, there was a knock at the door. It was a girl who worked in the house. "I have two messages for you," she whispered.
"Tell me."
The first message was that Victor and the others were on their way. "I only received the second one a few minutes ago, from the Czech Resistance. It says 'Operation Executioner. Tell London. Danger.'"
"What? Do they want to stop the operation? Why?"
"I don't know."
Ilsa didn't understand. Were the Czechs afraid? Had someone at the castle become suspicious of her? But it was too late now. "I can't stop them." She thought about Victor. "I mustn't stop them."
Heydrich came for Ilsa in his Mercedes two days later. "You look lovely, Fräulein Toumanova," he said.
"Thank you, Herr Heydrich."
"You may call me Reinhard this evening."
He was tall and handsome in his uniform. His shoes were perfectly polished, and he reminded her of someone . . . No! Yes, Victor! But Victor was a good man, and Heydrich was an animal.
She allowed him to take her arm.
They got into the car.
"A glass of champagne?"
"With pleasure."
Soon, she noticed that they were outside Prague. "Are we going to a country restaurant?"
"No, we're going to my house. The food is excellent. And don't worry. We'll be alone. My wife is away."
"This route is interesting."
" Y e s . We came over the Čechův Most. Soon, I'll take this route every morning, instead of the Charles Bridge."
Her heart was beating so hard that she thought Heydrich must hear it. She pretended to look happy, but she had to make him change his mind! All their plans were for the Charles Bridge.
"Welcome to my home."
A number of servants greeted them. Ilsa saw the fear and hate in their eyes and knew that he did not.
The large dining room was ready for dinner, but Heydrich guided her to a little love seat in the corner. There was another bottle of champagne, and two glasses stood on the table beside them. He kissed her immediately.
"Herr Heydrich!" She had to seem surprised, not angry.
"Forgive me, but you are so beautiful. I could not stop myself.
We will play some music. I think you will like my piano." He took his violin. "Beethoven, Tamara?"
"Yes. With pleasure."
He played well. For twenty minutes, Ilsa forgot where she was and who she was with.
"Excellent!" said Heydrich. "I have dreamed of playing with someone like you . . . " He looked at her with his ice blue eyes.
"Shall we have dinner?"
The food was wonderful. Ilsa noticed that he filled her wine glass too often, and her head began to swim. This was dangerous.
She had to stop drinking.
"Reinhard," she said, "that was delicious."
"My cook is the best in Czechoslovakia."
He took her outside into a starry, moonlit night and put his arms around her. "We cannot see the lights of the city here. I do not always want to be reminded of work. I have enemies everywhere."
"But you have done so much for this country."
He laughed. "It is not enough. It will never be enough until we have won. We must kill our enemies, burn their villages, and spread salt on the earth so that they never rise again. For example, those Czechs in London . . . But let's not talk about that tonight. Let's talk about you. I have watched you for a long time.
Since your first day at the castle, in fact. I have noticed your intelligence, your beauty, of course, your political …"
"Thank you, Reinhard."
"But I have always believed that a man does not really know a woman until he has made love to her. I do not suggest this immediately with you, but I hope that soon . . . You are beautiful, my dear." His arms were tight around her.
He kissed her gently and took her inside. "I hope you will like your rooms. Good night, Fräulein Toumanova."
Lisa went to bed, alone.
مشارکت کنندگان در این صفحه
تا کنون فردی در بازسازی این صفحه مشارکت نداشته است.
🖊 شما نیز می‌توانید برای مشارکت در ترجمه‌ی این صفحه یا اصلاح متن انگلیسی، به این لینک مراجعه بفرمایید.