سرفصل های مهم
خداحافظ کازابلانکا
توضیح مختصر
زمان مطالعه

8 دقیقه

سطح

متوسط
دانلود اپلیکیشن «زیبوک»
این درس را می‌توانید به بهترین شکل و با امکانات عالی در اپلیکیشن «زیبوک» بخوانید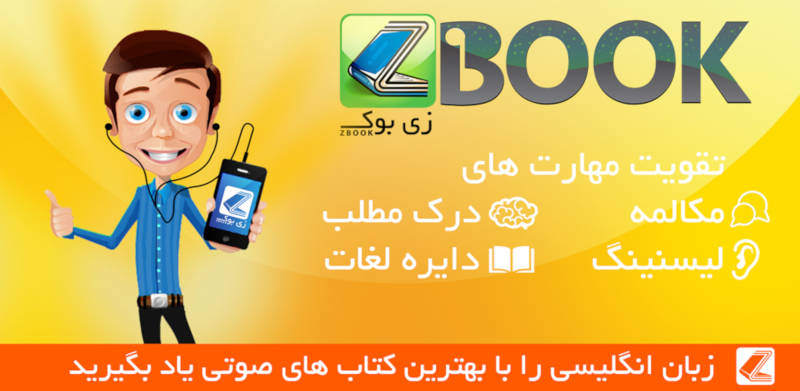 متن انگلیسی درس
Chapter 1 Goodbye Casablanca
The smoke from the gun had cleared, but the fog had not. The noise of the police cars disappeared, and the silence between the two men was interrupted only by the sound of the wind.
On that last December night in 1941, Casablanca airport was dark and full of recent memories. Although Louis was in his usual unsure state of mind, the tall, thin, hard-faced American felt a new and strange sense of calm and certainty about what he had just done and what he was going to do. Rick had shot the German officer, Major Strasser, to make sure that Victor and Ilsa boarded the airplane to Portugal. Now he was going to follow them to join the European resistance against the Germans.
Captain Louis Renault, short, sharp as always in his black French Chief of Police uniform, was walking softly; he always preferred, if possible, to leave no mark on his surroundings. He turned to Rick.
"Well, my friend,Victor Laszlo and Ilsa Lund are on their way to Lisbon. I cannot imagine why you decided to help them. Miss Lund is an unusually beautiful woman!"
Rick had loved just two women in his life and Ilsa was one of them. Louis loved all women, and, of course, money.
Rick looked down at the little man. "Yes, but why didn't you have me arrested? I shot a Gestapo officer."
"I don't know. Maybe it's because I like you. Maybe it's because I didn't like Strasser." Louis looked at him. "You're still in love with her, aren't you?"
"That's not your business."
Their path was taking them deeper into the darkness, and Louis wondered what Rick was planning to do next. But suddenly there it was: the shape of a large car parked at the far end of the airport.
As they got closer to it, they could see Sam at the wheel.
"Everything OK, Boss?" Sam asked anxiously from the driver's seat.
"Yes, just fine. Now hurry. We have to be at Port Lyautey before morning light."
The small airfield at Port Lyautey, north of Rabat, was about two hundred kilometers away . . . two hundred kilometers of very bad road. But Rick's car, Louis noted, was like a beautiful woman, with the right lines, the curves, and the power.
Sam Waters put his foot down and the car sped into the night.
Rick smoked silently. Louis worried. Their three guns were out of sight.
"We're going to need exit visas," Rick said after a time.
"Yes," said Louis. "I believe I'm still responsible for such things in this part of the world. Here we are: two exit visas. They just need a signature, which fortunately is still my responsibility as well."
"We need three."
"Three?"
"One for me, one for you, and one for Sam."
Louis counted them, and signed. Rick took out a bottle, drank, and offered it to Louis.
Sam had many fine qualities. He was loyal, the best black pianist and singer in Casablanca (in fact the best, black or white), an excellent fisherman, a wonderful cook, and not a bad driver.
But he did not drink at the Café Américain, he did not drink with Rick, and normally he did not drink alone. Rick didn't offer him the bottle. He put it away and took out a cigarette.
The letter from Ilsa was in the same pocket. Sam had given it to him before he left the club for the airport, before he killed Strasser. Rick couldn't read the letter in the darkness, but he didn't need to. He lit the cigarette and remembered her words: My dearest Richard,
If you are reading this letter, it means that I have escaped with Victor …You must believe me …When we met before in Paris, I thought Victor was dead … I never questioned the fact that I was free to love you … Some women search all their lives for a man to love. I have found two … I cannot be sure that we shall meet again. But unlike last time, I can hope … In Lisbon we shall stay at the Hotel Aviz … Please come if you can. If not for me, then for Victor. We both need you. Ilsa.
"Listen!" Louis had turned the car radio on, and his voice suddenly interrupted Rick's thoughts. Rick's French wasn't good, but even he understood that in far-off Hawaii the Japanese had just bombed Pearl Harbor.
"Boss, we've got trouble," said Sam.
"I know that!" Rick shouted, as he tried to understand the news on the radio.
"I mean," said Sam, looking in his mirror, "that we have company," and he put his foot right down to the floor.
Louis and Rick turned, and through the fog they saw a pair of yellow lights. A bullet hit the back of their car.
Rick reached across the seat for his gun. "Get down, Louis. I've seen a man with his head blown off and it's not a pretty sight."
Louis sank down in his seat.
Sam was slowly increasing the distance between the cars.
"Sam, see if you can find a place to turn off the road. Better to be behind them than in front." The progress was slow. "Turn off,"
shouted Rick again.
When there were about three hundred meters between the cars, Sam showed his real driving ability. He suddenly drove the car off the road and pulled it around in a complete circle. Rick fired at the passing car. The bullet went through the driver's left eye, and they had time to see the shocked face of the German gunman in the back of the big, black Mercedes before it struck a tree. The gunman sent two wild shots into the air, and then the final explosion came. An enormous orange ball of flame shot up into the sky.
"Nice shooting, Boss." But Sam had seen Rick in action before.
Louis hadn't. "Where did you learn to shoot, Rick?" he asked.
"And why did you never go back to New York? Did you run away with church money or have a relationship with a senator's wife—or did you kill someone? When are you going to tell me?"
"I told you before, Louis, maybe a bit of all three. Now, forget it. Let's go. We have to catch an airplane."
The cigarettes and the bottle came out again, and Sam drove away from the burning Mercedes. Rick and Louis were left to their thoughts in the back seat.
Louis thought about himself. He had always enjoyed the gambling, the women, and the money He had also gambled successfully on working with the Nazis in Casablanca, but after Strasser's death it was time to leave.
Rick's thoughts returned to Ilsa, who had appeared in his life again two days ago. (Was it only two days? A lot had happened in those two days.) Was he following Ilsa now, or was he following Victor's belief in resistance to the Germans? He thought he knew the answer.
They had arrived at Lyautey. Rick could not get Ilsa out of his mind. He thought about Lois, too, before the car stopped at the airfield. Lois had been his first love, but New York seemed a long way away and a long time ago.
مشارکت کنندگان در این صفحه
تا کنون فردی در بازسازی این صفحه مشارکت نداشته است.
🖊 شما نیز می‌توانید برای مشارکت در ترجمه‌ی این صفحه یا اصلاح متن انگلیسی، به این لینک مراجعه بفرمایید.