سرفصل های مهم
خدانگهدار پراگ
توضیح مختصر
زمان مطالعه

15 دقیقه

سطح

ساده
دانلود اپلیکیشن «زیبوک»
این درس را می‌توانید به بهترین شکل و با امکانات عالی در اپلیکیشن «زیبوک» بخوانید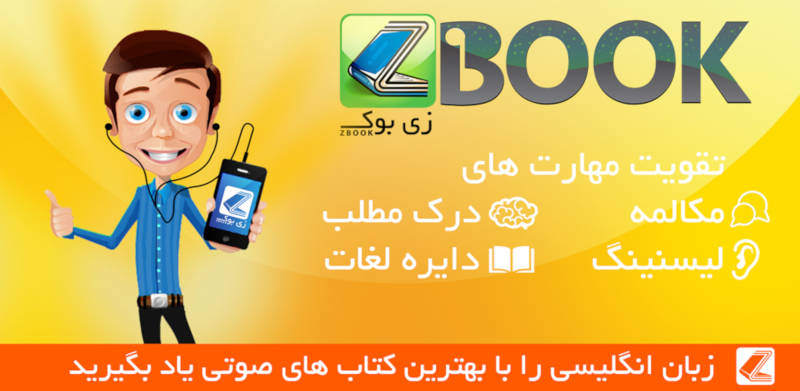 متن انگلیسی درس
Chapter 12 Goodbye Prague
At 5:00 in the morning, there were no cars in the streets and no people. New York was never like this. Rick suddenly felt homesick.
But at last, he had something to die for. This time, though, he did not plan to die.
Ilsa was woken by one of Heydrich's servants. The clock showed 7:00. Heydrich was never late, and so she had to move quickly.
Downstairs, he was walking nervously around the house. His boots were polished and his uniform was spotless. He looked like a perfect Nazi officer.
"You are late, Miss Toumanova. You Russians are all the same.
You are like children."
"I wanted to look my best, Reinhard," she replied.
It was 7:31, and they were six minutes late. They got into the car. Her heart nearly stopped beating when she heard Heydrich's order to the driver. "The Čechův Most."
The Čechův Most? No! Victor and the others were waiting at the Charles Bridge. She had to change his route. But how?
"I thought you would like to see what I do to traitors," he said, as the car moved forward.
"Well, Rick, how are you this morning?" It was Louis.
"OK, I suppose."
Around them, people were beginning to arrive in the center of Prague for a normal day at work. Jan and Josef arrived, dressed as telephone workers. They walked to the end of the bridge.
Where Was Victor? He should be here by now. Had he been caught on his way from the village?
"Goodbye, Louis. See you later."
"I hope so, Rick."
Rick walked to the other end of the bridge, with a basket on his arm. The smoke bomb was inside it, covered by two fresh loaves of bread. He could see Jan and Josef and Louis in the distance. Then he noticed Victor, who had stopped beside Louis and was talking to him. Rick looked at his watch. It was 7:39.
Fifteen minutes from now, it would all be over. He looked up.
Victor and Louis had disappeared. That wasn't part of the plan.
"Good morning, Victor," said Louis, as Victor arrived.
"Good morning, Captain Renault." There was something strange about Victor's voice.
"Is anything wrong?"
"What could be wrong?" asked Victor. "Today I will kill the man who is destroying my country and the people I love. It's the most beautiful day of my life."
"I think I know how you feel." Louis checked his watch. It was 7:42.
"How can you know how I feel? Until a few months ago, you were employed by my enemy."
"This isn't the time to talk about that," Louis told him. "With luck, we will succeed. With God's help, we will escape. We can discuss all that back in London."
"I hope so," said Victor.
•
Ilsa tried to control the fear in her voice. "The Čechův Most?"
she said softly. "Last night you said . . . " "Last night I said a lot of things. Today is a new day." Heydrich looked at his watch. " N o w my men are in position in the Jewish area of Prague, near the bridge. You want to see the execution of Victor Laszlo, I'm sure?"
"Yes, Herr Heydrich."
Rick stood on the Charles Bridge, smoking a cigarette. He hoped he was waiting for nothing. He hoped he could wait there for five minutes and then run, and send a message back to London that the operation had failed. It was 7:45 . . . Traffic moved slowly across the bridge. He could see the city churches, and the castle, but no black Mercedes. Heydrich was always on time . . . 7:46 . . . 7:47 . . . Rick lit another cigarette . . . 7:48 . . . 7:49. Rick couldn't see Louis.
Where had he gone?
Then he saw Louis. Ten seconds before 7:50. He started to breathe more easily. Louis looked sharp, as usual. Victor was saying something to Louis. Louis was disagreeing violently.
7:51 . . . 7:52 . . . No Heydrich. 7:53 . . . 7:54 . . . Still no Heydrich. One more minute and they could leave. Rick had just decided to have another cigarette when, suddenly, he heard the sound of music across the water.
•
Victor whispered to Louis. "He's late. What's happened?"
"I don't have the slightest idea."
Louis was waiting, at a sign from Jan, to step into the road in front of Heydrich's car. No German had ever been five minutes late for anything. So Rick's warning had been successful, and Heydrich had taken the other bridge. "I think it's time to leave."
"No, we can't. Not now."
"I think we agreed on five minutes."
"He's coming. I know he is. You seem very anxious to leave, Captain Renault. Maybe you know something that I don't?" He held Victor's hand tightly "You're a traitor. I know about that girl, you stupid . . . That's why Heydrich hasn't come. You told her because you wanted Heydrich to know." Victor pressed his gun into Louis's chest.
7:56. As Louis lay bleeding on the ground, he heard the music.
It was the same music that was played for important German visitors in Casablanca.
Heydrich was standing up in the car, listening to the music.
"Look, Miss Toumanova, my people love me."
"Not more than I do. And if you love me, please go the other way, to the Charles Bridge. I don't want to see the death of Victor Laszlo. I'm not used to the sight of blood, and I don't want anything to happen to you." She made her voice as warm and loving as possible. "Then we can enjoy tonight together. I was a fool last night. Kill the people at the other bridge if you want, but not in front of me. Please." She paused. They were still six minutes late.
Heydrich looked at her. "I cannot refuse a beautiful woman."
He spoke to the driver.
"Thank you, Reinhard." If it was time to die, she was ready.
She hoped it would be quick.
•
Even before he heard the shot, Rick saw Louis falling to the ground. He knew immediately that his friend was dead. He ran as fast as he could along the bridge.
Heydrich's Mercedes was in sight now. What was the matter with the man? Couldn't he listen to a warning? The car was turning the corner onto the bridge. Victor stepped into the street, behind the car, with the bomb in his hand.
And then Rick saw something else. Ilsa was in the car! Victor must see her. But Victor didn't stop. If he was surprised, his face didn't show it.
"No!" Rick shouted, running toward him.
Then he heard Ilsa's voice. "Hurry,Victor!"
Heydrich had a gun in his hand. She pulled his arm.
Rick thought that Heydrich was going to shoot Victor.
Instead, the Nazi pointed the gun at Ilsa.
Rick jumped into the car. He hit Heydrich just as Heydrich fired at Ilsa. The bullet missed her.
At the same moment,Victor threw the bomb into the car.
Ten seconds! Rick tried to pick up the bomb, which was on the floor of the car. He heard two more shots. The driver and the guard in the front seat were dead. Jan and Josef were doing their job.
Seven seconds. Heydrich hit Rick on the head with his gun.
Victor caught Heydrich's arm before Heydrich could hit Rick again. Rick was still trying to find the bomb. His hand found Ilsa instead of the bomb.
Four seconds. "Come on!" Rick shouted, pulling Ilsa up.
Victor had one hand around Heydrich's throat and the other was holding a gun to Heydrich's stomach. Heydrich pulled out a knife.
Two seconds. "Victor!" cried Ilsa.
"Jump!" Rick screamed.
Victor shot Heydrich in the stomach. Heydrich pushed the knife into Victor's heart.
Ilsa and Rick were out of the car and running.
Zero. The explosion was huge. It lifted the Mercedes off its wheels and into the air, and glass and metal rained from the sky.
As Rick's head hit the road, he saw Ilsa lying against the wall at the edge of the bridge. He couldn't reach her. Jan picked him up.
Three steps, and he lifted Ilsa to her feet.
"Victor!" she screamed, and tried to run to the car."Where are you?
Rick pulled her back. "He's dead."
"You tried to stop him. Why? You killed my husband!" She fought to get away from Rick, but he could hear the police shouting. There was no time for explaining.
He hit Ilsa hard, and she fell into his arms. He and Jan picked her up, and ran. Nobody tried to stop him. The Czechs on the bridge were not sure exactly what had happened yet.
He passed Louis's body. "Goodbye, Louis," Rick thought. "You were a true friend. I'm sorry it's ended."
The doors of a church were open to receive him, as planned.
He carried Ilsa downstairs, through another door and into a tunnel. Then Ilsa woke up.
"Are you OK?" Rick asked.
"I hate you," she said.
Two hours later, they were back in Lidice.
Jan and Josef had not been so lucky. The Germans caught them, shot them, cut off their heads and placed them on the walls of the Charles Bridge. Victor Laszlo's body was never seen again.
After Heydrich's death, the Nazi leaders in Berlin sent out new orders. Three thousand Jews were put in trains and trucks, and taken to Auschwitz. Five hundred others were arrested in Berlin, and one hundred and fifty-two of these were executed a day later. Nobody gave any reasons for their deaths.
Rick and Ilsa stayed in the farmhouse in Lidice, waiting for the British airplane. Every day, Rick knocked on Ilsa's door, but she refused to speak to him. They hadn't seen each other since the day they arrived.
On the ninth day, Rick was still trying to speak to Ilsa. He was losing hope.
On the tenth day, late at night, he knocked again. To his surprise, the door opened.
"What do you want?"
He couldn't see her face, only one red eye and hair covering her tears. "I want to explain."
"I will never believe anything you say."
Rick had to keep talking. He didn't want her to close the door again. "Some day, I hope you'll believe me. But why were you in the car? What did you expect me to do when I saw you? Let Victor kill you? I was ready to do a lot of things, but I wasn't ready to see you die."
Slowly, she opened the door a little wider.
"When I told Victor I'd help him, I meant it," Rick continued. "I wanted to do it, if only for you. But Louis never trusted the British, and he was right. They didn't care about Heydrich. They wanted to make the Czechs angry. They wanted people to be killed, to remind the world about the Germans and the terror they're causing. They think the Czechs weren't fighting hard enough. I think Louis was right. The English are selfish."
The door opened all the way.
"Victor died for his beliefs," said Ilsa.
"Yes, and he was happy for you to die too. That's the difference between him and me." Rick put his arms around her. "Can I come in?" She let him in and closed the door. "For a long time, I wanted to die because of something that I did years ago. Then I met you. You gave me back my life. I can't live without you. I tried, but I couldn't. Not after Paris. Not after Casablanca. Not now. Not ever."
"Oh, Rick, I love you so much."
They held each other. "I thought you hated me."
"No," she said softly. "The time for hate is over." Her lips met his.
That night, a message came. A small airplane would land at eight o'clock the next morning, just outside the village.
They woke to the sounds of German shouts and gunfire. Karel Gabčík ran into the house and hurried them into a waiting car.
"Tell the world," he called, as the car moved forward. "Tell everybody what is happening here."
The car raced away, followed by a German truck.
"Run," Rick told Ilsa, as they reached the airplane. "And when you're inside, tell them to take off. Understand?"
"I won't leave you."
"Run!"
Ilsa ran. Rick jumped out and fired at the truck. He wanted them to shoot at him, and not at the airplane.
He was ten meters away, and the airplane was starting to move.
He was almost there, when a bullet hit his left leg.
He reached forward. There were fingers touching his.
Someone shot at the Germans from inside the airplane.
Another bullet hit him on the shoulder . . . and then . . . he was inside, in someone's arms. The door shut.
He lay on the floor, wondering which parts of his body still worked. He looked up. The fear in Ilsa's face had turned to worry, and then happiness.
"Good morning, Mr. Blaine," said Major Miles, as the plane left the ground. "And congratulations."
مشارکت کنندگان در این صفحه
تا کنون فردی در بازسازی این صفحه مشارکت نداشته است.
🖊 شما نیز می‌توانید برای مشارکت در ترجمه‌ی این صفحه یا اصلاح متن انگلیسی، به این لینک مراجعه بفرمایید.