سرفصل های مهم
برنامه هایی برای پراگ
توضیح مختصر
زمان مطالعه

15 دقیقه

سطح

متوسط
دانلود اپلیکیشن «زیبوک»
این درس را می‌توانید به بهترین شکل و با امکانات عالی در اپلیکیشن «زیبوک» بخوانید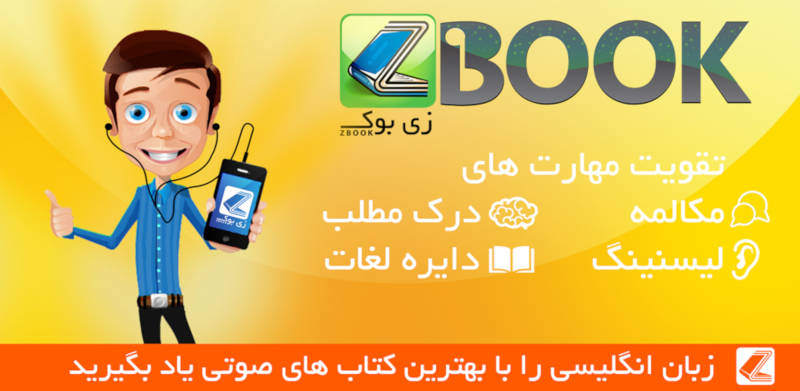 متن انگلیسی درس
Chapter 4 Plans for Prague
Rick realized that they had to change plans immediately. He had gotten Ilsa's message at the hotel in Lisbon. He didn't fully understand it, but he knew that they had to go to London, and not to New York. He arrived in London with Louis and Sam one cold, wet evening, in December 1941.
After a month, they still hadn't found Victor or Ilsa. They were staying in Brown's Hotel, and Rick was pretending that he worked in American theater, with Sam as his servant. Louis had bought some new suits and was telling London women that he was a member of the French government.
Sam liked New York and Paris, but not London. He hated the weather and the buildings, and especially the food. He missed everything back home.
A knock at the door interrupted the silence. Sam went.
"Hello, Sam." It was Louis. "I see you're still having a little London vacation, Rick." Rick looked at him through the cigarette smoke. "I've been working hard, collecting information.
I think I've found a way to Victor and Ilsa."
"Yes?" Rick was suddenly excited, but as usual his face showed nothing.
"A gentleman has recently been seen in a part of London called South Kensington. The description of him sounds like Mr.Victor Laszlo."
"Do you have the address?" asked Rick.
"Not yet," Louis lied. He wasn't quite sure why he lied. Maybe he wanted to make sure of his information. "Oh, look at the time. I must go. I have to meet a friend for tea."
For a long time after Louis had gone, Rick sat in his chair, deep in thought.
"What's the matter, Boss?" asked Sam.
Rick had decided to try, for the thousandth time, to understand Ilsa's note. He understood To London . . . British Intelligence . . . come quickly. But Der Henker . . . danger . . . Prague?
He had asked Sam (Rick expected Sam to know everything), but Sam couldn't help. He got up.
"Where are we going?" said Sam.
"To a place I haven't been to for years: the library."
They went to the British Library, and Rick walked straight up to a guard. He still had his cigarette in his mouth. "Does anyone in this place speak any foreign languages?"
"I'm quite sure many people do," said the guard. "Shall I ring for someone, sir?"
"That would be nice."
Five minutes later, an enthusiastic Mr. Robbins arrived.
"How many languages do you speak?" asked Rick.
"How many would you like?" replied Mr. Robbins. He was getting excited.
"The English," thought Rick, "only get excited when they talk to people they don't know, about a subject that is not personal."
He showed Robbins the note.
"Der Henker means 'executioner' in German. The name's used for Reinhard Heydrich, Hitler's top man in Prague."
"Right." Rick wanted to ask Robbins more questions, but the man had gone. He returned in a moment with some pages from recent newspapers.
Heydrich was "the Executioner of Prague." He was doing a lot of Hitler's dirty work for him in Eastern Europe. The photographs showed that he was tall, with a thin face and clear, cold eyes. His uniform was perfect, and his shoes were beautifully polished. Rick hated him already.
When Sam and Rick returned to the hotel, someone had searched their room, and their passports were missing. Louis arrived a moment later.
"Come in and make yourself comfortable, Louis. Someone else already has," said Rick.
Louis lit a cigarette. The thieves hadn't touched Rick's whiskey. Sam poured a large drink for the other two.
"Who did it, do you think?" said Rick.
"Victor, or British Intelligence," said Louis.
"Why Victor?"
"What do we really know about him? I don't trust a man like him. Most men have three things that are important to them: power, money, and women. Money and power don't seem to be important to Victor Laszlo. He's only interested in the fight against the Germans. And I'm suspicious. How did he escape before? He's been reported as dead five times, but he's still alive. If he's Czech, why does he have a Hungarian name?"
Rick poured himself another drink. "Louis, I can't prove it, but I think the reason for Victor's visit to London may be connected with a man called Heydrich."
"What? The one who's doing lots of nice things for Mr. Hitler in Czechoslovakia? Well, maybe we can find out more. Actually, I have the address now . . . the place where Victor may be staying," said Louis.
"Have you been there? Did you see him?"
"No."
"Who did you see?"
"Ilsa."
Rick was on his feet and out of the door before Louis could put out his cigarette. "What's the address?"
"Number 42, Clareville Street."
Louis caught Rick just as he was getting into a taxi. They reached the house in less than fifteen minutes. A little old lady met them at the door.
"Are you looking for rooms? I'm afraid we're already fully booked," she said, and started to close the door.
"But we got the address from friends who are here."
"And what are their names?"
"Mr. and Mrs.Victor Laszlo."
"Well …" she said, and pulled out a gun. "You gentlemen just sit down here a moment, and don't move." She pressed a button in the wall, and a bell sounded somewhere in the house.
Two minutes later, Major Miles came into the room. He looked carefully at Louis and Rick, and then said, "It's all right, Mrs. Bunton. I'll look after them. Thank you."
He took them upstairs and into a large room. People were talking on telephones and looking at maps spread out on a large table. Victor Laszlo was standing in the middle of everything.
"It's a very great pleasure to see you," said Victor.
"The pleasure's all mine," said Rick, lighting a cigarette.
Victor looked out the window and seemed to be speaking to West London. "Sorry," he said. "We had to be sure that the time was right, that our plans could work. We had to know that we could trust you."
"You're here and alive. I think that proves that we can be trusted," said Rick, staring at the back of Victor.
Victor turned around. "Yes, but the British don't trust anybody. They had to find out more about you."
"And that's why they made a little visit to my room?
Mr. Laszlo, I've made mistakes in my life, plenty of them, but I can be trusted. I keep my promises. I told you in Casablanca that I wanted to help. I don't like working with people who can't be trusted either."
"Gentlemen, I'm sorry, but we don't have much time. I think we should continue with our main business," said Major Miles.
They sat down, and Miles threw some photographs onto the table. "This is the person we want."
It was the same cruel face that Rick had seen in the newspapers at the British Library: Reinhard Heydrich.
"This is the most dangerous of all Nazis, except for Hitler himself," said Miles.
Rick looked up. "He's a real pretty boy, but why don't you aim for Hitler? If you want to kill an animal, it's usually best to cut off the head, not the tail."
"The rules of war don't allow us to do that." Miles paused.
"What made you leave New York, Mr. Blaine?"
"I was Mr. Baline then, but it's not your business."
"What were you doing in Addis Ababa, and France? We also know you fought in Spain against Franco."
Rick put out his cigarette. "I'm not going to sit here and repeat all that. You know what I've done. My reasons are my business. If you don't trust me . . . " He stood up.
"Don't leave, Rick."
It was her! He hadn't heard her come into the room.
Victor spoke. "My wife and I are very serious about wanting your help. Don't blame the British. This is dangerous for all of us, and they want to be sure." He offered his hand to Rick, who didn't immediately move. Everyone's attention was on them.
Several seconds passed. Then, finally, Rick shook Victor's hand.
He could hear her . . . footsteps coming across the room. He could smell her. He turned, and was lost in her eyes. Moments later, Miles' voice broke into their thoughts.
"This isn't a war between England and Germany. The whole world is in this, Mr. Blaine." Miles pointed to the map. "You can see that Prague isn't far from Munich or Berlin. In fact, it's an especially important city, in the heart of Europe, and it's where Reinhard Heydrich is right now. Mr. Laszlo has formed an excellent plan for getting a bomb into Heydrich's car as he drives through the center of Prague." Miles smiled. "Heydrich has a number of weaknesses. He drinks too much, he spends a lot of time with different beautiful women—and he drives around Prague in an open car."
"Even I've read that!" said Rick.
"Yes," said Victor, "but we need to know his schedule. He has a house outside Prague, but he also spends a lot of time in Hradčany Castle. We need someone to get close to him, and we don't want him to be suspicious. We need a spy in the castle."
"Who?" said Louis. A few seconds passed.
"Me," said Ilsa softly.
"I'm proud to say that my wife has agreed to work in Heydrich's offices."
Rick and Louis said nothing, but one possibility was suddenly clear to them. After Victor's stay in a German prison, was this a personal fight with Heydrich? The worst kind of fight?
Rick spoke. "This is too dangerous. If the smallest thing goes wrong, we'll all be dead immediately. Very soon after that, a large part of the Czech population will be dead too. The Nazis will punish them for Heydrich's death. And this may simply be something personal with Mr. Laszlo."
"I agree," said Louis. "I think emotion is winning over reason here."
"No," Ilsa said softly. "Listen to me. This is for Norway and England and America and France. It's for the world, and not only for Czechoslovakia or for Victor."
"But why you?" asked Rick.
"I'm the best person to get close to Heydrich. They'd be suspicious of a German-speaking Czech. I speak Russian. I'll be a White Russian . They'll believe me."
"And," added Victor, "my wife is a very beautiful woman, and Heydrich loves beautiful women."
Ilsa turned to Rick again. "We're all in this together now.
Aren't we? Please tell me we are."
He wanted to kiss her, right there, in front of her husband, in front of everybody. He wondered why he didn't. "I'll think about it," he said.
•
Sam got in late that night. He had found a club where he could play the piano and sing.
"Why are you so late?" asked Rick.
"A couple of policemen wanted to know what I was doing in the middle of the night, in wartime."
"What did you tell them?"
"I told them it wasn't my war."
"Maybe it is now. Let's go downstairs."
They went down. Sam sat at the piano and played softly. Rick smoked, and drank, and listened.
Then Sam started to play "As Time Goes By."
"Stop that, Sam."
"You remember the first time we heard that song, at the Tootsie-Wootsie Club?" said Sam. "I've been playing it since then. It's always been your favorite song."
"And mine," a soft voice whispered. "And mine. You play it beautifully, Sam." Once again, Ilsa had appeared out of the darkness, just as she had done in Casablanca.
This time Rick understood why she had come. "When are you going?" he asked.
"Tomorrow."
"Champagne?"They had drunk champagne on their last night together in Paris.
"Please." Sam went to get the champagne. "And, Rick, please, will you help? This isn't about the problems of you and me and Victor, of three little people. This is much bigger than us. If you can't see that, you're not half the man I fell in love with in Paris …" She was crying now."… not half the man I'm still in love with …" Rick put his arms around her and kissed her, hard. She didn't pull away. "Rick, don't you see? Victor will succeed, even if it kills him. I'm asking you to help, not for Victor, for me."
She sat back and looked at him. "Tomorrow, I'm going to Prague. They need a secretary, and the Czech Resistance can get me that job in the castle. Heydrichs people will believe that I'm a White Russian. They'll believe that I want to fight against the Communists who killed the rest of my family. I'll be Tamara Toumanova."
"I want another drink," said Rick.
She kissed him. "Not now. Upstairs."
Sam continued to play, as Rick and Ilsa left the room.
Early the next morning, Tamara Toumanova left for Prague.
مشارکت کنندگان در این صفحه
تا کنون فردی در بازسازی این صفحه مشارکت نداشته است.
🖊 شما نیز می‌توانید برای مشارکت در ترجمه‌ی این صفحه یا اصلاح متن انگلیسی، به این لینک مراجعه بفرمایید.