سرفصل های مهم
ازدواج و عشق
توضیح مختصر
زمان مطالعه

8 دقیقه

سطح

ساده
دانلود اپلیکیشن «زیبوک»
این درس را می‌توانید به بهترین شکل و با امکانات عالی در اپلیکیشن «زیبوک» بخوانید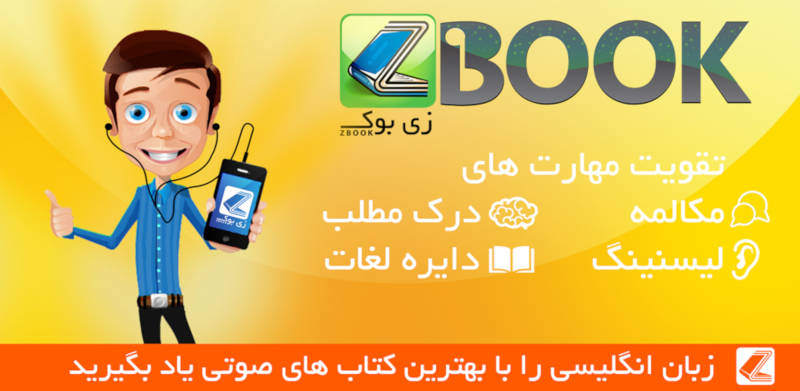 متن انگلیسی درس
Chapter 8 Marriage and Love
Two days after the attack on Rick's office, he and Solly looked up and saw O'Hanlon, Tick-Tock, and Salucci in the doorway.
Salucci was the biggest gangster in New York, after Solly and O'Hanlon. Rick jumped up, but Solly didn't move.
"Come in. Make yourselves at home," Solly said calmly.
"Good evening, Mr. Horowitz," said O'Hanlon.
Everybody sat, still with their hats on.
Solly started. "Do I send my boys downtown to make trouble for you?"
"That's what we want to talk to you about," O'Hanlon replied. His voice was cool. "Two men died here in your club, and they were relatives of Mr. Salucci here. They came to bring you information about a business possibility. Mr. Salucci doesn't like the way you greeted them. His men speak worse English than he does, but you didn't give them a chance to speak."
"Next time he wants to do business with me, maybe he should send his boys without guns," Solly replied.
Salucci spoke for the first and last time. "It . . . will . . . not . . . happen . . . again."
"That's right," said O'Hanlon.
"This is an apology?" said Solly.
"Mr. Salucci's English isn't too good. I promise it won't happen again. Now, we must drink, to us, as friends! What do you think?" said O'Hanlon.
Solly reached into the desk drawer where he kept his gun, and took out a bottle of whiskey and glasses. He poured some whiskey into three glasses."To friends!"
"To friends," said O'Hanlon.
"Yes," said Solly. He rose. "Today is a special day, for two other reasons. First, Rick is my best manager, and I love him like a son.
If anything happens to me, Rick will take my place. He will have everything . . . except for one thing. Rick, please forgive me, but we must drink to something even more important. My daughter.
Today, I can tell you that Lois is going to be married to a very important person in our city." Solly looked proud. O'Hanlon looked pleased. Tick-Tock smiled. Rick didn't.
Solly continued. "Yes, to Mr. Robert Meredith."
O'Hanlon said, "That's excellent news. Mr. Meredith and I have done business in the past, and we expect to do more in the future. This will bring us together, Solomon."
A month later, Lois Horowitz and Robert Meredith were married.
When they came out of the church, Lois threw her arms around Rick. "Isn't it great? I'm going places now! We can still be friends, can't we?"
Rick could hear Meredith's voice behind him. "It's a pleasure doing business with you, Mr. Horowitz."
Rick didn't see Lois again for three years.
As suddenly as she had left it, Lois Meredith came back into his life. Rick was in the Tootsie-Wootsie. Business was good, and everyone was talking about Rick Baline's place. It had the best music, the best drinks, and it made a lot of money. Solly didn't work much these days. Rick had stopped reading newspapers. He didn't want to read about the rise of Robert Meredith, now a state senator. Meredith's wife had risen with him, and if the newspapers knew about her gangster father, they didn't write about him.
Then he saw her. Even from a distance, he knew it was her.
She was alone.
"Good evening, Mrs. Meredith."
"Hello, Rick."
"Are you meeting someone?"
"You wouldn't let a girl drink alone, would you?"
"Not if I know what's good for me."
"Maybe I'm what's good for you."
"I used to think so," he said, as Sam came in. Rick looked at Lois—her clothes, her diamonds, and, most of all, her smile. "Play us some music, Sam."
Sam started to play "As Time Goes By."
Lois reached under the table and held Rick's hand. "Isn't the music beautiful?" she said. "It reminds me of the old days. I miss those days."
"Are you happy with your husband?"
Her smile went. She didn't look up. "He's a monster."
"He's a politician. Does he have other women?"
Her face gave Rick the answer. "And he cheats all his political friends . . . I don't love him now."
"Did you ever?"
"My father wanted it to happen. You know that…What can I do?" She was crying.
"Let's go into my office."
They shut the door.
"I can't leave him. It would break my father's heart. Please help me, Rick," she said, as she fell into his arms.
The affair was two months old when Meredith found out.
Rick knew it would happen, but he was worried. Lois's marriage with Meredith had been a peace treaty. If the marriage ended, there would be big trouble again between the different gangsters in New York. And what would Solly think?
O'Hanlon, of course, told Meredith about the affair. He also phoned Rick. "Mr. Baline?"
"Who wants to know?" But Rick recognized the voice.
"A word of friendly warning. I'm afraid Robert Meredith is on his way to see you. It won't be a pleasant visit."
"What makes it your business?"
"Nothing. I just don't like to see a young man getting into trouble because of a woman. Even a woman as attractive as Mrs.
Meredith."
"How much do you know?"
"Enough."
"Why do you think that Meredith is coming to see me?"
"Because I told him about you and Mrs. Meredith."
"Why?"
"Come to my place, and I'll tell you."
Rick went.
"Why did you tell Meredith," he began again.
"Robert Meredith asked me."
"So, he's coming to see me. What's he going to do? Shoot me?"
"You don't expect a politician like Robert Meredith to shoot people, do you? I think he has friends to do that for him. Salucci, for example. I introduced them, of course. Now listen."
O'Hanlon dropped his voice to a whisper. "Your boss is finished.
Why? Because he doesn't listen to his friends or his enemies.
Salucci is stronger now, and he's even got one of Mr. Horowitz's men working for him. If Mr. H. is finished, then you're finished too. And I've made enough money. I'm going home to Ireland."
"Why are you telling me all of this? You could just let Meredith and Salucci kill me."
"Because I like you. In fact, you remind me of me, and I want to give you a chance. Call my friend Winchell at the New York Mirror, and give him this." He handed some papers to Rick.
Rick looked quickly through the papers. There were letters, notes, and photographs with information about the relationship between Salucci and Meredith. If this appeared in the papers, it would be the end for the politician and the criminal. That would help Solly and Rick.
Rick went straight to the newspaper offices.
مشارکت کنندگان در این صفحه
تا کنون فردی در بازسازی این صفحه مشارکت نداشته است.
🖊 شما نیز می‌توانید برای مشارکت در ترجمه‌ی این صفحه یا اصلاح متن انگلیسی، به این لینک مراجعه بفرمایید.