سرفصل های مهم
فصل 13
توضیح مختصر
زمان مطالعه

8 دقیقه

سطح

خیلی ساده
دانلود اپلیکیشن «زیبوک»
این فصل را می‌توانید به بهترین شکل و با امکانات عالی در اپلیکیشن «زیبوک» بخوانید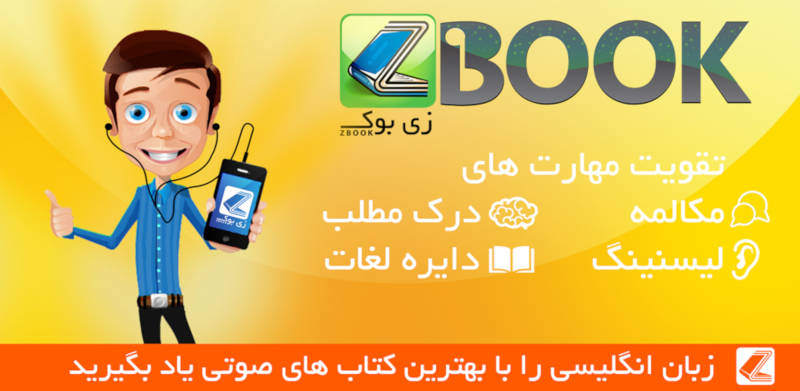 متن انگلیسی فصل
CHAPTER THIRTEEN
They took Bond to a large room. There was a large wooden chair by the window. There was also a low table with a glass on it, and a smaller, lighter chair.
Le Chiffre pointed at the smaller chair.
'Use that chair, ' he told the thin man. 'Get him ready.'
He turned to Bond. 'Take off your clothes,' he said. 'Do it, or we will break your fingers. We're serious people, Mr Bond. We don't care if you live or die.'
Le Chiffre nodded to the thin man. Then he turned and left the room.
The thin man took a knife from his pocket. He cut the rope round Bond's arms. Then he moved quickly away from Bond. A moment later, the thin man pulled Bond's jacket down his back. Bond could not move his arms.
The knife cut through the cloth. Suddenly Bond's arms were free. Then the two halves of his jacket fell in front of him.
'Now, take off the rest of your clothes,' the thin man said.
Bond slowly started to take off his shirt.
Le Chiffre came quietly into the room. He was carrying a pot of coffee in one hand, and a large stick in the other hand. Le Chiffre put the coffee on the small table near the window and sat in the wooden chair. He pulled the other chair across so that it was opposite him. Then he poured some coffee into the glass.
Bond stood naked in the middle of the room.
'Sit down,' Le Chiffre said. He pointed to the small chair.
Bond sat down. The thin man tied his arms and legs to the chair. Bond could not move.
The gunman left the room and closed the door.
Lc Chi tire lit a cigarette and drank some coffee. He stared into Bond's eyes. Then he hit Bond hard in the stomach with the stick.
Bond could not breathe for several seconds. He closed his eyes. The pain in his stomach was terrible.
'Do you understand now, my friend?' said Le Chiffre. 'You will answer my questions. It you don't, you will be badly tortured. Then we will torture the girl. It you still do not speak, we shall kill both of you - painfully.'
Bond opened his eyes.
'Good,' said Le Chittre, smiling. 'Now, where is the money? You got a cheque for torty million francs. We know- that it's somewhere in your room. You went back to your hotel to hide it. When you left to go to the night club, four of my people searched your room. They did not find the cheque. So, where is it?'
Bond stared back at him without speaking.
Le Chiffre moved quickly. He hit Bond across the chest with the stick. Bond closed his eyes against the pain. Then, suddenly, he felt Le Chiffre's burning cigarette against his face. It was a millimetre or two below his left eye.
'Aaaagh!' cried Bond.
'The next time it will be in your eye,' said Le Chiffre.
He moved the cigarette away and drank some more coffee.
'You… won't be able to cash… the cheque,' said Bond. He was breathing heavily. 'The police… will know that it's mine.'
Le Chittre hit Bond across his legs. Bond nearly fainted.
'My friend, I forgot to tell you,' said Le Chittre. He smiled. 'My story will be that we met again after our game at the Casino. You agreed to have one more game. But this time you lost. You were very unhappy and you left Royale to go to… well, nobody knows where you went. But before you left, you gave me a note. It explains everything. The note means I'll be able to cash the cheque.' He laughed. 'It's a good story, yes? Now, shall we continue?'
Nobody knows where you went.
'So that was the plan,' thought Bond. He was going to die. There was not enough time for Mathis or Leiter to rescue him.
Then there was Vesper. Soon they would start torturing her too. What would they do to her? He did not want to think about that.
Bond lifted his head. 'No,' he whispered.
Le Chiffre made a small, angry sound. He hit Bond's arms and legs with the stick. Then he pushed the cigarette into Bond's face again. This time it was a millimetre under Bond's right eye.
The pain was terrible. Bond's face felt like a ball of fire. He wanted to scream. His eyes filled with tears and he could not see clearly.
'One more chance,' Le Chiffre told him. 'Do you want to be blind, Mr Bond?'
He took the cigarette away again.
'Now,' he began. 'You - '
'Stop,' said a voice, quietly.
There was somebody else in the room.
Bond lifted his head slowly. Le Chiffre was staring at the doorway, behind Bond. He could see the terror in Le Chiffre's eyes.
'SMERSH,' Le Chiffre whispered. 'No! No, I .. .'
'Your two men are dead,' said a voice behind Bond. 'You are a thief and a traitor'. I've been sent from Russia to kill you. You're lucky that I only have time to shoot you. I was told to kill you painfully.'
The voice stopped. The room was silent. Somewhere outside a bird began to sing. Bond stared at Le Chiffre's face. It was white with fear.
There was a soft sound - then no other noise at all. Suddenly, a small black hole appeared between Le Chiffre's eyes. A bullet hole. Le Chiffre's head fell to one side and his body hung over the chair.
A hand came from behind Bond. It pulled his head back. Bond looked up into two shining eyes behind a narrow black mask. Above the mask was a hat. Then the hand pushed his head down again.
'You are lucky,' said the voice. 'I have no orders to kill foreign spies. But you're a gambler. One day, perhaps, you will play against one of us. I must let them see that you're a spy.'
The man stood behind Bond's right shoulder. A moment later, he put his hand in front of Bond's face. The hand was holding a long, thin knife. He held it like a pen. He moved the knife above Bond's hand, which was tied to the chair.
He cut four lines into the back of Bond's hand. They looked like the Roman number III with a line underneath. It was the Russian letter sha. It was the first letter of the Russian word shpion - spy.
Blood begun to fall on to the floor. Bond had suffered the beatings with the stick and the burning cigarette on his face. But this pain was too much. Everything went black as he fell unconscious.
مشارکت کنندگان در این صفحه
تا کنون فردی در بازسازی این صفحه مشارکت نداشته است.
🖊 شما نیز می‌توانید برای مشارکت در ترجمه‌ی این صفحه یا اصلاح متن انگلیسی، به این لینک مراجعه بفرمایید.