سرفصل های مهم
فصل 14
توضیح مختصر
زمان مطالعه

8 دقیقه

سطح

ساده
دانلود اپلیکیشن «زیبوک»
این فصل را می‌توانید به بهترین شکل و با امکانات عالی در اپلیکیشن «زیبوک» بخوانید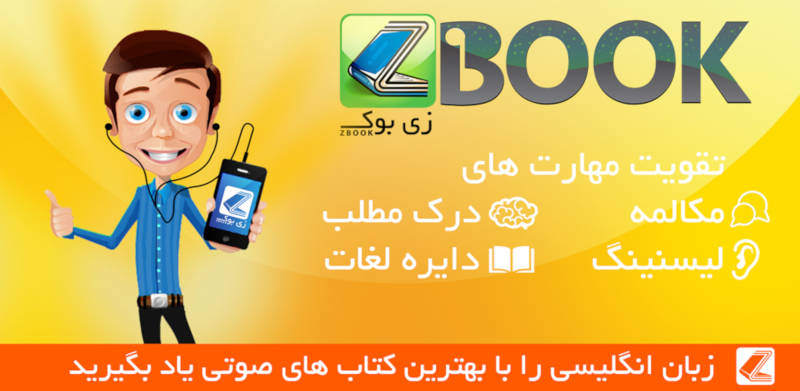 متن انگلیسی فصل
CHAPTER FOURTEEN
James Bond woke up in a bed. He had been dreaming. It had been a bad dream, and he was shaking. Then he heard a woman's voice.
He opened his eyes. Sunlight was shining through the window. He could hear the sound of birds in the garden outside. He turned his head and saw a nurse sitting beside him. She smiled at him.
'Where am I?' he asked.
'You're in a private hospital in Royale,' she said. 'I have come from England to look after you. I'm Nurse Gibson. I'll go and tell the doctor that you're awake. You've been unconscious since they brought you here two days ago. We've been worried.'
Bond closed his eyes for a few minutes. His head and whole body hurt.
The door opened and the doctor came in. Mathis and the nurse followed him. Mathis smiled at Bond, but Bond could see that he was worried.
The doctor was a young Frenchman. He came and stood beside Bond. He spoke clearly in English.
'You have a lot of questions to ask me, Mr Bond,' he said. 'I can tell you most of the answers. Then Monsieur Mathis will speak to you.'
Nurse Gibson gave the doctor a chair to sit in. Then she left the room.
'You have been here about two days,' said the doctor. 'A farmer found your car on his way into Royale. He called the police. Soon, Monsieur Mathis learnt that it was your car. Immediately, he went to Le Chittre's villa with his men. They found you and Le Chiftre and Miss Lynd. She was not hurt, but she was very shocked. She's much better now. She's staying at Royale. She will stay until you're well enough to go back to England.
'Le Chiffre's two gunmen are dead,' the doctor went on. 'Roth men were shot in the back of the head. They were in the same room as Miss Lynd. Le Chiffre was shot between the eyes with the same gun. Did you see him die, Mr Bond?'
'Yes,' said Bond.
'You'll continue to be in pain for several days,' the doctor told him. 'You must rest.' Then he smiled and left the room.
Mathis came and sat in the doctor's chair.
'There's a lot for us to talk about,' he said. 'Our people in Paris and London want to know everything. So does Leiter. Oh, and M spoke to me on the telephone. He's very pleased with you.'
Bond smiled to himself.
'A tall, thin man with one arm came from London,' Mathis went on. 'I think he was Vesper's boss. He spoke with Vesper for a long time. He told her to look after you.'
The man with one arm was Head of S.
'Now,' said Mathis. 'Who killed Le Chiffre?'
'SMERSH,' said Bond.
Mathis looked shocked. 'So they were looking for him,' he said. 'What did the killer look like?'
Bond explained everything that had happened. He was very tired when he finished his story.
Mathis put a hand on Bond's shoulder.
'There's one other mystery,' he said. 'Where did you hide the cheque? We've searched your hotel room three times. It isn't there.'
'It is there,' Bond said. He laughed. 'Each door has a room number. When Leiter left me that night, I unscrewed the number from the door. I put the folded cheque under it. Then I screwed it back on again. It will still be there.'
After Mathis left, Bond lay back and closed his eyes. He was thinking about Vesper as he fell asleep.
Four days later, Bond was feeling much better. He asked to see Vesper. He had been too ill to see her before now. Bond had to ask Vesper some difficult questions. He had to write a report to M. But he didn't want to tell M that Vesper was stupid. She could lose her job.
He expected Vesper to look ill. But she was brown and healthy from the sun. She came into his room smiling.
'I've been to the beach every day,' she explained. 'The doctor said that the sunshine would be good for me. Head of S agreed, and I've found a lovely beach down the coast. I take my lunch and go there each day. I don't come back until the evening.'
Bond could not think of anything to say. He stared at the beautiful girl and felt angry.
'You'll be able to get up soon,' Vesper went on. 'The doctor told me. He said that swimming in the sea will be good for you.'
'It will be weeks before I can swim,' said Bond, angrily. 'But you… you go and enjoy yourself!'
'I - I'm sorry,' said Vesper. 'I… I wanted to help you.' She began to cry. 'I'm really sorry. This is all my fault.'
Bond put a hand on her arm.
'It's all right, Vesper,' he said gently. 'I'm sorry that I shouted at you. Of course I'll come to the beach with you. It will be wonderful.'
Bond gave her a cigarette.
'What happened after you left me in the night club?' he asked.
'I was stupid,' said Vesper. She looked away from him. 'I couldn't see Mathis, so I went outside. I saw a man waiting in a car. I thought it was Mathis. When I got near, two of Le Chiffre's men jumped out from behind another car.
'I screamed,' she went on. 'But nobody heard me. The men picked me up and put me in the back of the car. I threw my bag out of the car window. Did it help you?'
'Yes, it did,' said Bond.
But Bond knew that Le Chiffre had wanted him to follow the Citroen.
'I think I fainted,' Vesper went on. 'I don't remember much about the car journey.'
'Did they hurt you after they took you away?' asked Bond.
'No, they tied me to a chair and played cards,' she replied. 'Then they went to sleep. That's how SMERSH got them. My chair was in a corner of the room. I didn't see SMERSH. I heard some strange noises. Then I heard one of the men fall off a chair. After that, the door closed. Then Mathis and the police arrived. That was an hour later. I slept most of the time. Once I heard a terrible scream from very far away.'
'That was probably me,' said Bond.
Vesper started to cry again.
'They did awful things to you, and it's my fault,' she said.
'It's all right,' said Bond, 'It's finished now. Let's forget it.'
'I thought that you'd be angry with me,' said Vesper. 'How can I thank you? Is there something that I can do? I want to do something.' She looked at him and smiled. 'I promise to do something.'
'Something?' he smiled at her.
'You promise?' he said.
She looked into his eyes and put her hand on his hand. 'I promise,' she replied quietly.
After a moment, she picked up her bag and walked to the door.
'Shall I come tomorrow?' she asked.
'Yes, please, Vesper,' said Bond.
مشارکت کنندگان در این صفحه
تا کنون فردی در بازسازی این صفحه مشارکت نداشته است.
🖊 شما نیز می‌توانید برای مشارکت در ترجمه‌ی این صفحه یا اصلاح متن انگلیسی، به این لینک مراجعه بفرمایید.