سرفصل های مهم
فصل 17
توضیح مختصر
زمان مطالعه

3 دقیقه

سطح

سخت
دانلود اپلیکیشن «زیبوک»
این فصل را می‌توانید به بهترین شکل و با امکانات عالی در اپلیکیشن «زیبوک» بخوانید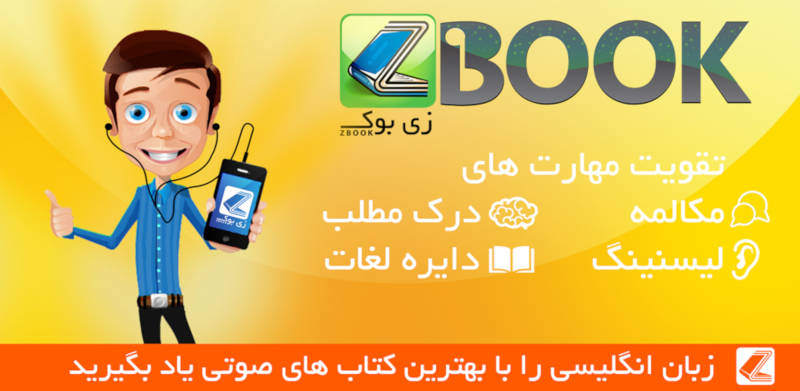 متن انگلیسی فصل
CHAPTER SIXTEEN
Vesper had unpacked Bond's suitcases and she had put his clothes away. In the bathroom, his toothbrush and shaving things were on a glass shelf. Vesper's toothbrush was next to them. There were also two small bottles. Bond noticed with surprise that one of the bottles contained sleeping pills.
'Perhaps she has problems sleeping,' he thought, 'after what happened to her at Le Chiffre's villa.'
Vesper had run a hot bath for him.
'Thank you, darling!' he called, as he got into the water. 'A bath is exactly what I want now. And then I want you.'
'Well, I want my dinner and some champagne, so hurry!' she called back, laughing.
'All right, all right,' said Bond.
He washed, then got out and dried himself. He dressed in a white shirt and dark blue trousers.
Vesper came into his room without knocking on the door. She was wearing a blue shirt and a dark red skirt. The shirt was the same colour as her eyes.
She held his hand and together they went downstairs.
Their table was on the terrace. They sat down and Bond poured two glasses of champagne. While they ate, Bond told Vesper about his swim. Then they talked about their plans for the following morning. They did not speak about their feelings for each other, but Bond could see the excitement in Vesper's eyes.
They finished the food and opened a second bottle. Then Vesper smiled at him.
'You give me all the things that I like best,' she said, I wish that I deserved it.'
'What do you mean.' asked Bond, surprised.
Vesper looked at him.
'You really don't know much about me,' she said suddenly. A small shadow seemed to pass between them.
'I know all that I need to know until tomorrow,' said Bond. 'And the next day and the next.' He poured some more champagne. 'You don't know much about me.'
'People are like islands,' said Vesper. 'They can be very close, but they don't really touch.' She laughed suddenly, then she put a hand on his. 'Don't look so worried. My island feels very close to your island tonight.'
The small shadow had passed. They drank their coffee. Then Vesper stood up and put a hand on his shoulder.
'I'm tired,' she said. She kissed him lightly then went into the hotel. A minute or two later, Bond saw the light go on in her room.
He finished his drink. Then he thanked Versoix and his wife for the dinner and went upstairs.
It was only half-past nine when he stepped into Vesper's room. Moonlight shone through the window. Bond closed the door behind him.
He walked across to Vesper's bed.
Bond woke up in his own room at dawn. For a time he lay there smiling as he remembered the night before. Then he got out of bed.
Some minutes later, he went quietly out of the hotel and down to the beach. He went into the water and swam.
'I love her,' he said to himself 'And today I'll ask her to marry me.'
When he got back to the hotel terrace, he was surprised to see Vesper downstairs. She came out of the telephone booth in the lobby. She turned and began to walk quietly up the stairs towards their rooms.
'Vesper,' he called.
Vesper turned quickly and put a hand up to her mouth. She stared at him.
'What's the matter, darling?' he asked.
'N-nothing.' She gave a little laugh. 'You surprised me, that's all. I was just telephoning Mathis.' She spoke quickly. 'I wanted him to get me another dress. I've - I've not got anything nice to wear. Have you been for a swim? Was the water nice?'
'It was wonderful,' said Bond. He was watching her carefully. He knew that she was lying about the telephone call.
'We'll have breakfast on the terrace,' he said. He put his arms round her, but she moved quickly up the stairs.
'It - it was a surprise to see you,' she said. She laughed loudly - too loudly.
Bond wanted to tell her to relax and tell the truth. But instead he smiled.
'I'll see you on the terrace for breakfast,' he said.
Then he went to his room.
CHAPTER SEVENTEEN
At breakfast, Bond asked her to tell the truth about the mysterious phone call.
'Why do you ask?' Vesper said angrily. 'Do you think that I've got another lover?' Her eyes filled with tears. 'I've - I've got a very bad headache. I'm going to stay in my room this morning.'
For the next two hours Bond walked along the beach.
When Vesper and Bond met again for lunch, he did not speak about the telephone call. Instead, he talked about his walk that morning. Vesper only said a word or two. She did not look at him.
Then, suddenly, he saw that she was staring past him. Her face was white with fear.
Bond turned his head. A man was sitting at a table on the opposite side of the terrace. The man was about fifty years old with brown hair. He wore a dark suit. Bond guessed that he was a businessman.
'What's the matter, darling?' he asked Vesper.
'It's the man in the car,' she said. 'The man who was following us!'
Bond turned and looked again. Versoix was showing the man the menu. They were talking about the wine. After a moment or two, Versoix walked away.
The man looked at Vesper and Bond for a second. Then he opened a newspaper and began to read. He had a black patch over one eye.
Bond turned to Vesper.
'Are you sure that he's the same man?' he asked.
Her face was still white. She picked up her glass of wine and drank from it. Her hands were shaking.
'I know that he is,' she said. 'My headache is still had. I'm going to lie down in my room.'
She left the table and walked from the terrace. She didn't look back.
Bond ordered some coffee. Then he got up and walked through the hotel. There was a black Peugeot in the car park. Was it the car that they had seen before? Bond couldn't he sure. He looked inside, but it was empty. The boot was locked. He made a note of the car's number, then he walked back to the terrace. The man was eating and didn't look up. Bond sat in Vesper's chair and watched the other table.
A few minutes later, the man asked for the bill. He paid it and left. Bond heard the Peugeot drive away towards Royale.
Versoix brought Bond his coffee.
'Who was the man at the other table?' Bond asked the hotel owner. 'He looked like a friend of mine.'
'I don't know,' said Versoix. 'I've never seen him before. But he enjoyed his lunch. He said that he would come here again, in a day or two. He comes from Switzerland.'
'Miss Lynd made an early telephone call,' said Bond. 'I must remember to pay for it. A call to Paris. An Elysйe number, I think.'
Mathis had an Elysee telephone number, Bond remembered.
'Thank you, Monsieur, but there's nothing to pay,' said Versoix. There was no reply to Miss Lynd's call to Paris. But it was an Invalides number, not an Elysee number.'
مشارکت کنندگان در این صفحه
تا کنون فردی در بازسازی این صفحه مشارکت نداشته است.
🖊 شما نیز می‌توانید برای مشارکت در ترجمه‌ی این صفحه یا اصلاح متن انگلیسی، به این لینک مراجعه بفرمایید.