سرفصل های مهم
فصل 05
توضیح مختصر
زمان مطالعه

9 دقیقه

سطح

ساده
دانلود اپلیکیشن «زیبوک»
این فصل را می‌توانید به بهترین شکل و با امکانات عالی در اپلیکیشن «زیبوک» بخوانید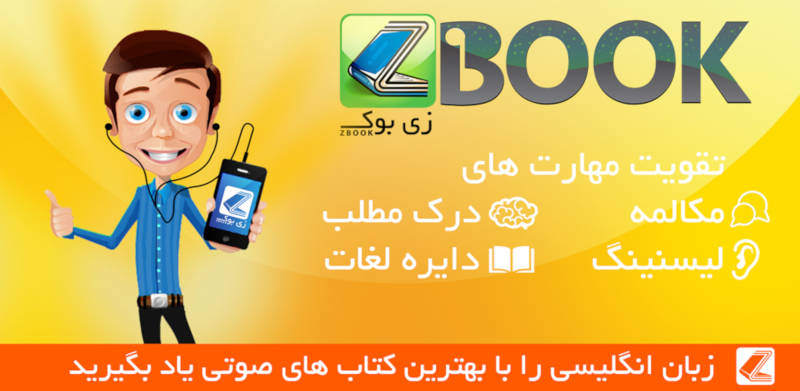 متن انگلیسی فصل
CHAPTER FIVE
That evening, Bond walked across to the Casino. He had always been a gambler. He liked the luxury of the card-rooms and casinos. Sometimes he was lucky, sometimes not. But Bond believed that luck should he loved and not feared.
Bond changed a million francs into plaques and took a seat at Roulette Table Number 1. He played seventeen games. He lost some games and won some games. He finished with winnings of one million francs.
An American was sitting opposite. When Bond got up from the table, the American got up too.
'Let me buy you a drink,' the man said to Bond.
Bond guessed that the American was from the CIA. M had told him that they would send someone.
'My name's Felix Leiter,' said the American, as they walked to the bar.
'Mine is Bond - James Bond.'
They ordered drinks.
'A dry martini,' said Bond to the barman. 'But I want it in a large glass.'
'I'm pleased to be working with you,' Leiter said. He lit a cigarette. 'Our people in Washington are very interested in this job.'
'Our enemies already know about me,' said Bond. 'They probably know about you and Mathis, too. Please be at the Casino this evening. I've got an assistant, Miss Lynd. I'd like her to be with you when I start playing.' He smiled at Leiter. 'Be careful of Le Chiffre's two gunmen. They probably won't make any trouble. But we can't be sure.'
Felix Leiter was about thirty-five. He was tall and thin, with fair hair. Leiter moved and spoke slowly. But Bond knew that he would be a good tighter.
Bond told him about his trip down the coast that morning. Leiter drank his second glass of whisky and listened carefully. Then, at seven-thirty, they walked back to the hotel together.
Leiter's room was on a higher floor than Bond's room. The two men arranged to see each other later, at the Casino.
Bond had a long, hot bath followed by an ice-cold shower. He lay down on his bed and thought about his plans for Mathis, Leiter and the girl. Then he thought about Le Chiffre and his other enemies.
At twenty minutes to nine, he dressed in trousers and a silk shirt. Next, he opened a drawer. He took out a light leather holster and put it over his shoulder. Then he took a gun from the drawer. He dropped the gun into the holster and put his dinner jacket on. The gun was hidden under the jacket.
He felt cool and comfortable as he walked out of his room and locked the door. When he arrived in the hotel lobby, he heard a voice call, 'Good evening.'
The girl stepped out of the lift and waited for Bond. Her black velvet dress was simple but expensive. A thin diamond necklace hung around her throat. She carried a black evening bag.
Bond thought that she looked beautiful.
The girl held his arm as they Went in to dinner. People in the crowded restaurant turned to look at her. Bond watched them and smiled. They went to a table in a quiet corner of the room.
'Would you like a drink?' asked Bond.
'I would love a glass of vodka,' she said.
Bond ordered two very cold vodkas.
'I don't know your first name,' he said to the girl.
'Vesper,' she said.
'Vesper?'
'It's an old word for "evening",' she explained. 'And I was horn in the evening. Some people like it, others don't.' 'I think it's a fine name,' said Bond. They ordered dinner and a bottle of champagne. The vodkas arrived and Bond held up his glass. 'Here's to luck, Vesper,' he said.
'Yes,' replied the girl, quietly. She held up her glass and looked into his eyes. Then she moved nearer to him.
'I have some news from Mathis,' she said, 'It's about the bomb. It's a fantastic story.'
Bond stared at her. 'Tell me,' he said.
'They found the third Bulgarian,' Vesper explained. 'He was on the road to Paris. Two policemen stopped him and asked for his papers. The three Bulgarians were part of a group here in France. These three men were going to get two million francs for killing you.'
She drank some of her vodka.
'An agent gave them the two camera cases,' she went on.
"The blue case contains a smoke bomb," he told them. "The red case is the explosive. When one of you throws the red case, the other must press a switch on the blue case. Then you can escape in the smoke from the smoke bomb." But he was lying. Both cases contained explosives. The plan was to kill you and the bombers at the same time. There was probably another plan to kill the third man.'
'Very clever,' said Bond. 'Go on.'
'The Bulgarians switched on the smoke bomb first,' she continued. 'Then they planned to throw the explosive bomb at you.'
'But they blew themselves up,' said Bond.
'Yes,' said Vesper. 'The third Bulgarian was waiting behind the Hotel Splendide. The police showed him hits of the red bomb. Then he knew that the agent had tricked the three of them. He started talking after that. But he knows nothing about Le Chiffre.'
The waiter arrived with the food. They ate in silence for some minutes. Then Bond drank some of his champagne and looked at her.
'What section are you in?' he asked.
'I'm personal assistant to Head of Section S,' said Vesper.
'Head of S asked M if I could come here. M said yes, but he said that you don't like working with women.'
When Bond said nothing, she went on, 'You're one of our heroes. A Double O agent.'
'It's not difficult to get a Double O number,' Bond said, if you're happy to kill people. Do you like the food?'
'It's lovely,' she said, smiling. 'I'm enjoying myself and -'
But she was stopped by the cold look in Bond's eyes.
'We're here to do a job,' he said. 'Remember that.'
Then Bond told her his plans. As she listened, Vesper remembered her boss's warning.
'Bond's a good-looking man,' Head of S had told her. 'But don't fall in love with him. He's got a cold heart. Good luck, and don't get hurt.'
Now, Bond was explaining the game of baccarat.
'Tonight Le Chiffre will be the banker,' Bond said. 'He has twenty-four million francs, and I've got about the same. There will he ten players, and a croupier who will collect the cards. I'll sit opposite Le Chiffre at the table.'
He drank some more champagne.
'The banker begins with a bet of five hundred thousand francs,' he went on. 'The person in the Number One chair can accept the bet. If he says no, then Number Two can bet. If Number Two doesn't want to bet, then it goes to Number Three, and on round the table. I'll try to accept the bet until either Le Chiffre or I have no money left. In the end, one of us must win.
'It's a simple game. I get two cards and the banker gets two. To win, I must have two or three cards which add up to nine, or the nearest number to nine. If one of us doesn't win immediately, we can take one more card. Picture cards and tens are worth nothing. Aces are worth one. Do you understand?'
'Yes,' said Vesper.
'The banker gives me two cards. If the two cards don't add up to nine, then I can ask for another card. I'll ask for the extra card if my cards add up to less than five. If they total six or seven, I may not ask for another card.
'The banker can look at his cards after I've asked for a card - or decided to "stand". If the banker's cards total nine, he wins. If they don't add up to nine, then he can choose another card.'
'I understand,' said Vesper.
'Good,' said Bond.
Some minutes later, he paid the hill and they left the restaurant.
It was time to gamble.
مشارکت کنندگان در این صفحه
تا کنون فردی در بازسازی این صفحه مشارکت نداشته است.
🖊 شما نیز می‌توانید برای مشارکت در ترجمه‌ی این صفحه یا اصلاح متن انگلیسی، به این لینک مراجعه بفرمایید.