سرفصل های مهم
فصل 11
توضیح مختصر
زمان مطالعه

7 دقیقه

سطح

ساده
دانلود اپلیکیشن «زیبوک»
این فصل را می‌توانید به بهترین شکل و با امکانات عالی در اپلیکیشن «زیبوک» بخوانید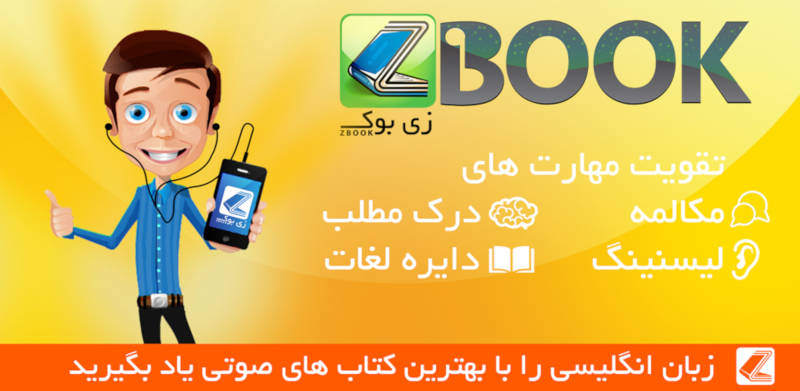 متن انگلیسی فصل
Chapter eleven
A football match
'Who's the Rotterdam goalkeeper?' I asked Jos van Essen as we drove to Rotterdam in his white Porsche.
'Raul Sanchez,' he said. 'Why?'
'Tell me about him,' I said.
'A great goalkeeper, a nice guy,' said Jos.
'No, I mean… his family and things,' I said.
'Oh, well. He comes from Colombia. His family were very poor. I think when the Carson School found him, he was a boy of eight or nine. He was working on the street in Bogota,' said Jos, as he turned onto the motorway to Rotterdam.
'And the Carson School arranged for his whole family to come to Holland, right?' I asked.
'No, not exactly. They still live over there, but Raul has enough money for them to live comfortably now.'
That was a big responsibility for a young man, I thought. Raul Sanchez had to make sure that his family were all right.
Since watching the match on television I had been thinking a lot about goalkeepers. Strikers were important when it came to winning and losing matches, but goalkeepers were important too. If you wanted a team to lose a match, the goalkeeper was the man for the job.
Jos and I chatted about this and that as we drove to Rotterdam. Jos told me about his plans for the future. Perhaps he would go to England to manage a football team and start a new life there. He'd had offers from some big clubs.
At about 6.50 we arrived at Rotterdam Football Club. We left the car in the car park and went towards the stadium.
'We must hurry,' said Jos, 'or we'll miss the start of the match.'
We went into the crowded stadium and found our seats. As an ex-player, Jos had tickets for the best seats. I looked around. There were probably fifty thousand people. There was a lot of noise with the fans of both teams singing and shouting.
Less than a minute after we'd sat down, the referee blew his whistle and the match started. Rotterdam played well in the first half of the match and got the first goal. Their star striker, Ritter, scored with his favourite left foot, the ball flying into the corner of the goal. The Barcelona goalkeeper went towards the ball, but couldn't reach it. At half time the score was 1-0 to Rotterdam. The Rotterdam fans screamed and shouted.
In the second half, it was Barcelona who played better, though for a while nobody shot at goal. Then, after about seventy-five minutes' play, their great striker, Martinez, finally started a run. He went round one, two, three men. The Barcelona fans screamed, 'Martinez! Martinez!' Martinez was in front of the goal. He shot into the top right-hand corner. The Rotterdam goalkeeper, Sanchez, jumped towards the ball but it went through his fingers and into the goal. It was 1-1! The Barcelona fans went crazy.
Then, about ten minutes later, Martinez scored again. Again, Sanchez touched the ball, but it went through his fingers. Sanchez wasn't playing well at all. The Barcelona fans went even more crazy! Then the referee blew the final whistle. Barcelona had won 2-1!
We hurried out of the stadium as quickly as we could, trying to avoid the crowds. 'Thank you,' I said to Jos as he started the car to go back to Amsterdam. 'It was great!' Even though Rotterdam had lost, it had been exciting. I hadn't been to a football match since Max had taken me to see Manchester United years before.
Jos didn't look too happy. 'Barcelona are a great team, but Rotterdam should have won. Well, let's hope they do better against Ajax.'
'When are they playing Ajax?' I asked. Ajax were the team from Amsterdam.
'Saturday,' Jos answered. 'Only three days away. And it's a big one. It's important Rotterdam win.'
We drove back to Amsterdam, talking about the match.
Finally we reached the Continental. As the car stopped outside the hotel, Jos said, 'Oh, I've got something for you, Kate.'
He picked up a large brown envelope lying on the back seat. In the envelope was a copy of the photograph I had seen at Jos's apartment in Oude Schans - the photo of the Rotterdam team.
'I saw you liked it,' he said, smiling. 'So here's one for you.' He handed it to me.
'Oh, thank you,' I said. 'That's really kind of you, Jos. Could you sign your name on the back for me, perhaps with a little message?'
'Of course.' Jos pulled a pen out of his pocket and turned the photograph over. 'What would you like me to write?'
'Why not "To my friend, Kate"?' I suggested.
'My dear friend,' said Jos, smiling.
He wrote the message, put the photograph back in the envelope and gave it to me. 'Goodnight, Kate,' he said.
I got out of the car and watched him drive away. Then I took the photograph out of the envelope and looked down at it. It read: 'To my dear freind Kate, with love from Jos.'
My mind was racing. So Jos was my 'freind'. He knew, or thought he knew, something about what was going on. I just hoped his information was better than his spelling.
I walked into the hotel lost in thought. I needed to speak to Jos. I decided I would go and see him the next day.
But the next day never came for Jos van Essen. That night he was found dead outside his apartment on Oude Schans.
مشارکت کنندگان در این صفحه
تا کنون فردی در بازسازی این صفحه مشارکت نداشته است.
🖊 شما نیز می‌توانید برای مشارکت در ترجمه‌ی این صفحه یا اصلاح متن انگلیسی، به این لینک مراجعه بفرمایید.