سرفصل های مهم
فصل 02
توضیح مختصر
زمان مطالعه

9 دقیقه

سطح

ساده
دانلود اپلیکیشن «زیبوک»
این فصل را می‌توانید به بهترین شکل و با امکانات عالی در اپلیکیشن «زیبوک» بخوانید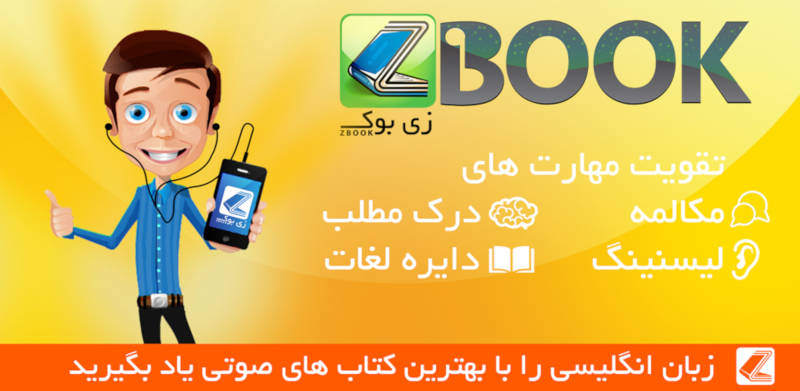 متن انگلیسی فصل
Chapter two
The past
'Why did it happen, Rick?' I asked my colleague over and over again. 'It makes no sense. No sense at all.'
Rick and I were both news reporters on the Daily Echo. Our desks sat side by side. We worked together every day and at times like this Rick was the person I usually talked to. We'd heard the news of Max's death from the police in London.
'It was probably just a mugger, Kate, trying to get Max's money,' said Rick gently.
'What, in Amsterdam?' I said.
Amsterdam is one of the safest cities in the world. Soft drugs and sex, yes, but not much crime at all, certainly not violent crime. I had got to know the city quite well about two years before during a story about a British guy who was selling stolen paintings there. At that time I'd made a friend in the Dutch police.
Max had been found by the police in an area of Amsterdam called de Pijp in the early hours of the morning. I knew the Dutch police thought it was a mugging that had gone wrong - a drunk or a drug addict who tried to steal Max's money. It looked as if Max had fought back, but unfortunately the guy had a knife and had gone crazy.
'But what was Max doing walking around in the middle of the night?' I asked. 'And in Amsterdam - he didn't live in Amsterdam.'
Rick turned away from his computer screen and looked me straight in the eyes.
'Well, you know, Kate… men in Amsterdam… ' he started. He didn't have to continue.
Amsterdam is the sex capital of Europe; everyone knows that. But I couldn't imagine Max visiting the famous red-light district of Amsterdam. I didn't know why exactly, but somehow it just wasn't like him. Not the Max I knew.
'Max?' I said. 'I don't think so.'
I had to admit that Rick was right, though. Max could have been there for any reason. After all, he lived in Holland. And why should Max tell me what he was planning to do? It wasn't as if we saw each other that often. I wondered now if I had really known him at all.
I thought for a moment and then said, 'You know, Rick, there's something I've never told you about Max.'
'What's that?' asked Rick.
'He saved my life,' I said.
'Saved your life?' repeated Rick, turning round to give me his full attention.
'Yes,' I said. 'When I first started as a reporter on the Manchester Evening News they asked me to write stories about babies and marriages. You know, the usual sort of thing Rick smiled and nodded. He knew exactly what I meant. His first job had been in a small town in Scotland where he spent two years writing about sheep stealing.
'But I really wanted to write about crime,' I continued. 'You know… I was really young and really stupid, I guess. I wanted to write a big story - the biggest. I was hoping to make a name for myself by catching a really big fish.'
'Well, that's natural,' said Rick.
'Yeah, the problem was that the big fish was Johnny McGraw, one of Manchester's most dangerous criminals. He was really bad news, the kind of guy who would put people in the river with-weights tied around their feet.'
'So what happened?' asked Rick.
'Max gave me this easy story, a break-in at a house in the centre of Manchester. The guy who lived in the house had tried to stop the gang from stealing his things. There was a fight and the man died of his wounds, so it became a murder. There were witnesses, people who saw it happen, but nobody could make them talk about it. Not even the police.'
I took a drink of my coffee. 'Anyway,' I continued, 'the guys were part of Johnny McGraw's gang and McGraw would kill anyone who talked.'
'And you tried to get them to talk?' asked Rick.
'You guessed it,' I said. 'It was my chance to get a really big story! But Johnny McGraw knew that it would lead back to him. He put a contract on my head for 25,000 pounds. If anyone killed me, McGraw would give them that amount of money.'
'So then what happened?' asked Rick, his eyes wide.
'Well, you can imagine that a lot of people were trying to kill me. I had to have police protection for a while,' I said. 'My own policemen twenty-four hours a day. I mean it was really serious. Then time went by and nothing happened. After about a month I came out of hiding and everything seemed fine. But then McGraw's men caught me.'
'But you got free?' Rick asked.
'Yes, with Max's help. Max knew where I was going that evening. When I disappeared he went out to look for me. He put his own life in danger for me. Finally, he came to an arrangement with McGraw and McGraw let me go,' I said.
I stopped. I wanted to cry but I couldn't.
'Anyway,' I continued, 'Max saved my life and I've never forgotten it.'
'Wow, Kate… that's quite a story,' said Rick.
'Yeah,' I said. 'I've never told you, I guess because I was just so stupid. I hate to talk about how stupid I was,' I said.
Rick touched my arm and smiled.
But that was all in the past and now Max was dead. There were a number of people at the Echo who knew Max, and they all found his death hard to believe: it was so sudden and violent. For me the whole thing was worse because I'd seen him so recently. I knew that I had to go to Amsterdam, and I knew that if I wanted to go I had to ask my editor, Dave Balzano.
'You want to go where, Jensen?' shouted Balzano. He was a fat sweaty man and he never spoke quietly.
'Amsterdam,' I said.
'Why do you want to do that?' asked Balzano angrily. 'Max was killed by a drug addict who was trying to get money!' Then he stopped for a moment. I could see that Balzano was sad at Max's death. After all, Max had been his editor too.
I looked at Balzano. 'I want to go, Dave,' I said quietly.
Balzano knew Max was special to me. He knew what had happened back in Manchester.
'OK, OK,' he said finally. 'Why don't you take Rick with you?'
'No, there's no need, really,' I said. I wasn't sure what I would find out, if anything, but I knew I had to go. And I had to go alone. I caught the first plane I could. I was going to Amsterdam as Max had wanted - not to write about his club, but to find his killer.
مشارکت کنندگان در این صفحه
تا کنون فردی در بازسازی این صفحه مشارکت نداشته است.
🖊 شما نیز می‌توانید برای مشارکت در ترجمه‌ی این صفحه یا اصلاح متن انگلیسی، به این لینک مراجعه بفرمایید.