سرفصل های مهم
فصل 04
توضیح مختصر
زمان مطالعه

13 دقیقه

سطح

ساده
دانلود اپلیکیشن «زیبوک»
این فصل را می‌توانید به بهترین شکل و با امکانات عالی در اپلیکیشن «زیبوک» بخوانید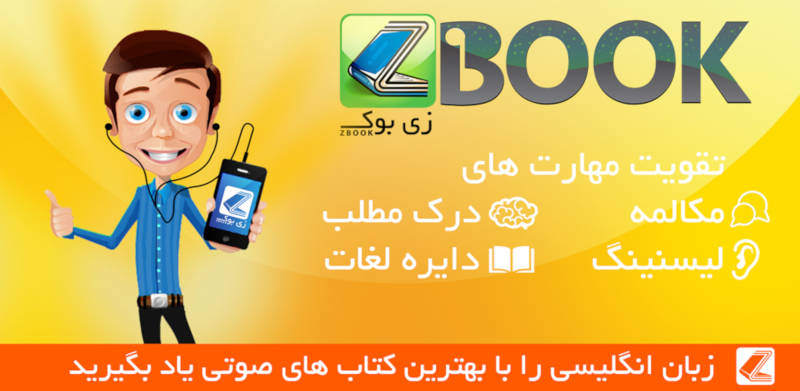 متن انگلیسی فصل
Chapter four
Talk with a striker
I watched Elly cycle off over the bridge, her blue jacket blowing out behind her.
I sat back down at the table and thought. Jos van Essen was a great footballer, like Pele, Cruyff or Shearer. A real star. He had played for Holland lots of times as a striker and always scored lots of goals. He was also very good-looking. There were always reports in the newspapers about his girlfriends, who were usually models or actresses. I remembered that I'd recently read in the newspaper that he'd retired from football. People had been surprised because he was only twenty-eight, still quite young to retire.
I took out my map. Oude Schans was a long walk away. I had been there last time I was in Amsterdam, when I went to the Bimhuis jazz club. It was a very nice part of the city. It was a lovely day so I decided to walk, and do some thinking as I went. I walked off towards Oude Schans to see the ex-footballer.
There was a light wind and a smell of salt as I crossed the canal. The sea was never far away in Amsterdam. I turned onto Raadhuistraat and walked towards Dam Square. So it looked as if Max had come to Amsterdam on business. I felt happy that Rick had been wrong about him coming for sex. That would mean that Max had been lonely and I didn't want to think of him as a lonely old man.
The retired footballer lived in an apartment beside the canal, Oude Schans, in one of the oldest parts of
Amsterdam. It was 1.30 when I got to his apartment block. I pressed the bell and Jos van Essen's voice came through the intercom. I told him I was a friend of Max's and the door opened.
'Come up to the top floor, Miss Jensen,' he said. His voice was soft and pleasant.
Like all Dutch houses, this one was tall and thin, and the stairs were very narrow. I finally got to the top and knocked. I heard the sound of van Essen unlocking his door. It took some time - there were three or four locks. Then there he was, smiling. He had a beautiful smile.
'It's quite a climb, isn't it?' he said. He looked just like the pictures I'd seen of him on the Echo's sports pages. He was tall, with the most beautiful dark brown eyes and the whitest teeth I'd ever seen. He was wearing black jeans and a pink shirt, which looked great against his black skin. His body still looked fit. And what a body! I was beginning to like my work.
'Come in, Miss Jensen,' he said, still smiling. He held open the door and showed me into his apartment.
The apartment was not very big, but apartments in Holland are usually quite small. He must have been very rich, though - the furniture looked expensive. I remembered reading something in a newspaper about him when he was still playing for Rotterdam. The newspaper story had said that he was earning millions. I supposed that this was just his city apartment. He would have a big house somewhere, perhaps at the beach. Perhaps abroad.
Although the apartment was small, it was in a great position. It looked right onto the canal, and the house where Rembrandt had lived was nearby. The large French windows were open and I could feel the warm air coming into the room. The only sign that the apartment was owned by a footballer was the photograph on the coffee table of the Rotterdam 43rty team which had won the European Cup four years ago. Jos was in the front row. Max and a man who looked like him but younger - Tom I guessed - were standing beside the team smiling.
'Ah, yes, the good times!' he said, seeing me look at the photo. 'When we were the best!' Jos looked a little sad.
He offered me a comfortable armchair, then said, 'Have some coffee, Miss Jensen. I have a fresh pot ready.' He went into the kitchen and returned almost immediately with the coffee.
'So, you're a sports reporter, writing about Rotterdam City?' he asked as he put the coffee pot on the low glass table.
'Yes, I'd like to write about the club,' I said. 'I think football fans in England would find it interesting.'
I explained that I'd seen Max just two days before he died.
'You're a friend of Max's?' he said, pouring me a cup of coffee. 'It's just so sad, awful… What a terrible thing to happen. I can hardly believe it.'
Jos van Essen looked like he was going to cry, but he managed to stop himself.
'Yes, it's terrible,' I said, 'and so senseless. The police think he was killed by a mugger.'
'Yes,' said Jos in a worried voice. 'That's what they think
For a moment I thought that he was going to say more, but he decided not to.
'You knew Max well then?' I continued.
'Oh yes, I knew him very well. He really helped me when he came to the club. Really helped me to become a great footballer.'
He reached for his coffee cup. Again I thought he was trying not to cry. Then he went on.
'Rotterdam City Football Club was good to me,' he said, looking at the photo again. 'I was a ten-year-old kid in a children's home when Tom Carson found me. You know the story, it's famous. Tom came along and watched me play. He saw something, something that no-one else could see. He took me to the Carson School, gave me a good education, fed me, let me play football. At the school they trained me how to really play… They gave me football boots for the first time.'
He smiled. 'I still have my first pair of football boots,' he continued. 'Before that I'd only played in old trainers. They gave me the opportunity to be really good. And for the first time in my life I was happy.'
Jos looked at me and took a deep breath.
'And then Max really helped me to be the best,' he said. 'When he came to the club I was a good footballer. But Max talked to me, helped me, gave me what I needed to play for Holland, to become great… and he was great, a great man.'
Jos van Essen had played for Holland and had been in the team that had won the World Cup.
'I don't really understand what Max's job was at the club,' I said. 'Isn't Tom the coach, the manager?'
'Yes, that's right,' said Jos. 'Max was a scout. He helped Tom by travelling around Holland and the rest of Europe, looking for good young players for the club and kids for the school.'
'And it seems he was good at it,' I said.
'The best,' said Jos.
Max had always been very active and even after he'd retired, he still loved to travel and to work. I also remembered that Max had always known when a young football player was going to be great.
'Were Max and his brother close? Did they have a good relationship?' I asked.
Jos looked a little uncomfortable. 'Yes… ' he answered slowly. 'Although they've been arguing lately.'
'What about?'
'I don't know,' Jos said and looked away. I had a feeling he knew more than he would say.
'Why did Max have your card on him when he was found?' I asked. If Jos and Max knew each other so well, why did he need a visiting card?
'I've just moved here. It's my new apartment,' explained van Essen, smiling and waving his hand around the room. 'I saw Max on Thursday evening and gave him my new address, that's all.'
'You saw him on Thursday?' I asked.
That was the evening Max was found dead in de Pijp.
'Yes,' he said. 'I told the police. Thursday evening, early, about seven. We had a drink together at De Beiaard bar on Herengracht. We often met there when we were both in town, just for a chat and a beer.' He smiled and added, 'They have a great choice of beer.'
'And then?' I asked.
'I don't know what he did exactly,' said Jos. 'I had a dinner date and he said he had to visit someone.'
'Did he say who?' I asked.
'No.'
'Was he walking?' I asked.
'No. He said he was going to get a taxi,' Jos answered.
'So, the person he was visiting didn't live in the centre,' I said.
'I'm not sure,' said Jos. 'Max often took taxis even short distances. He didn't like to get too tired because of his heart.'
'His heart?' I asked.
'Yeah, Max had a bad heart. He had a heart attack… oh, about four years ago I think,' said Jos.
That was something I didn't know about Max.
'And he took pills?'
'Yeah, I think so… Yes, I'm sure. I've seen him take them quite a few times,' Jos replied.
'Max told me that there were some problems at the club,' I lied.
Jos looked surprised.
'Er… well, yes. I don't know I don't really know anything about it. I left about a year ago,' he said. 'I don't know what's going on now.' He looked away from me.
'You didn't talk about it?' I asked.
'No, we didn't,' said Jos. He said it in a way that made it sound like there was nothing more to say.
'And what about your retirement from football? Why are you retiring at only twenty-eight?' I asked. 'It's very young.'
'Oh, you know, I want to do other things,' he said, still looking away. 'I'm not sure what yet, but something different. I'm still young but I've been playing football for a long time, Miss Jensen.'
I drank my coffee and got up to go.
'I'm staying at the Continental on Keizersgracht,' I said as I was leaving.
Jos van Essen unlocked the four locks on his door and said goodbye.
مشارکت کنندگان در این صفحه
تا کنون فردی در بازسازی این صفحه مشارکت نداشته است.
🖊 شما نیز می‌توانید برای مشارکت در ترجمه‌ی این صفحه یا اصلاح متن انگلیسی، به این لینک مراجعه بفرمایید.