سرفصل های مهم
فصل 05
توضیح مختصر
زمان مطالعه

13 دقیقه

سطح

ساده
دانلود اپلیکیشن «زیبوک»
این فصل را می‌توانید به بهترین شکل و با امکانات عالی در اپلیکیشن «زیبوک» بخوانید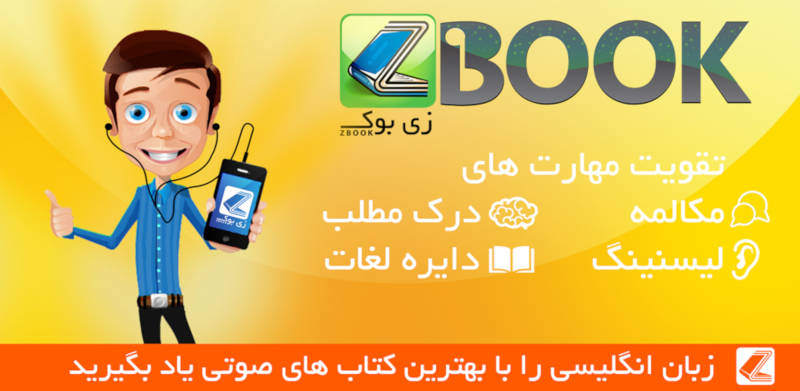 متن انگلیسی فصل
Chapter five
Dinner at Sluizer's
An hour after ringing van Essen's doorbell I was back on Oude Schans, looking at the boats on the canal and watching the light dancing on the water.
I looked at my map and wondered what to do. Perhaps I'd go to de Pijp, the area of the city where Max's body had been found.
De Pijp was at the other end of Amsterdam so I walked a little in the warm sunshine, then took the tram. When I got there I walked around the streets for a while and through the market. It was an interesting colourful place. You could buy anything there: fresh fruit and vegetables, meat, eggs, cheese and flowers. Holland was famous for its tulips of course, and the tulips here were lovely.
I passed by the narrow street where Elly told me they had found Max. At one end of it was a bigger street; at the other end was a park called Sarphatipark. It was this area around the park that was becoming more and more dangerous, Elly had said. There was only one apartment block on one side of the street. Even in the sunshine, it looked sad and grey.
The police had put a rope around the area where Max had died to stop people going near it. I felt cold as I looked at it. I went into a small cafe-bar on one corner of the market, sat at the bar and ordered tea to warm myself up.
There were only a few customers in the bar, mostly men who looked like they worked on the market. The bar owner was a friendly guy with a big stomach and a red face. He started talking to me. His English was quite good. We chatted about this and that, and then I said, 'I heard there was a murder here the other night.'
'Oh yes,' said the barman. 'Big trouble. We've had the police here almost all the time.'
'Does it happen a lot around here?' I asked.
'Well, it's getting worse,' he said.
'It's terrible what's happening to this area,' said a voice at my side.
I turned round. Next to me was an old guy drinking jenever, the strong Dutch gin, and smoking a cigarette. He was short and his skin was dark, like he had worked outside all of his life. He had very little hair and when he smiled at me I noticed that he had just a few dark brown teeth.
'I'm Bert,' he said, holding out his hand.
Bert liked to talk. He asked me where I was from and we talked about London, which he had visited twenty years before. We chatted for a while, then returned to the murder.
'Everybody round here heard about it,' he said. 'It happened just two streets away.' He took a drink of his jenever. 'Yes, the place was full of police for days.' Bert's face looked sad. 'It's terrible… terrible.' I wondered whether it was the violent crime or having the police around so much in de Pijp that Bert thought was so terrible.
We talked some more as I drank my tea and then I got up to go. 'If you hear anything about what happened, give me a call. I'm a friend of the dead guy's family,' I lied. I gave Bert a piece of paper with the telephone number and the name of my hotel. He was staring at the paper as I left the bar.
I went back to the hotel. In my room I lay down on the bed. I had a few questions in my head: Why had Max wanted me to write about the club so much? Was it just that he thought I needed a holiday? And why was Jos van Essen so frightened? I put a John Coltrane cassette in my walkman and listened to some of the best jazz saxophone music the world has ever known.
I woke up to the sound of the phone on my bedside table ringing in my ears. It took me a second to realise that I'd been asleep, another to remember where I was. I still had my headphones on my ears, although the cassette had stopped. I shook myself awake and took the headphones off. It was Elly.
'Uh… Elly, what's up?' I was still stupid with sleep and had no idea what time it was. It was dark, though.
'Kate, are you asleep?' she asked.
'Well, I was. What time is it?' I asked, waking up a little.
'It's seven o'clock and I've just finished work. Kate, let's meet for a drink,' she said.
Half an hour later we were in a bar near the hotel having a beer. I told Elly about my meeting with van Essen and my visit to de Pijp.
'You're lucky!' she said and smiled. 'Most women would kill for the chance of talking to van Essen.'
'Well, most of the time I'm interviewing ugly criminals.' I laughed. 'It was great to have someone attractive to talk to!'
'Did you get anything interesting?' she asked.
'Nor much,' I said. 'But I got the feeling that he's frightened of something… or somebody. His apartment was locked up like a bank!'
Elly laughed.
'I'm just going to ring Balzano,' I said, moving towards the telephone at the other end of the bar. I didn't have much to tell him, but it was always a good idea to keep him calm.
'No, wait,' she said and held onto my arm. 'Wait until after dinner. I've got something to tell you.'
We chose Sluizer's restaurant on Utrechtsestraat for dinner and took a taxi there. It was one of my favourite Amsterdam restaurants. It was really two restaurants, the fish restaurant and the meat restaurant, and they were both wonderful. There were beautiful old mirrors everywhere and waiters in black suits and white aprons. And the food was always great; it didn't matter which part you chose. Tonight we chose the meat restaurant. We sat down and ordered steaks and a bottle of Bordeaux. It had been a busy day and I was very hungry.
Suddenly Elly looked at me in that special way she did when she had something important to say. I could see her serious face in the large mirror next to the table. 'Kate, there's something I need to tell you,' she said.
'Mmm?' I said, chewing a piece of steak.
'They think they found Max's killer today,' she said.
I put my knife and fork down. 'They?' I asked.
'De Vries's men. They picked someone up. They're fairly sure he did it.'
'But has this guy confessed - said that he did it?' I asked.
'No,' she said. 'I don't think so, but they found Max's wallet in his apartment. They're looking for the knife now.'
'Who is it?' I asked.
'A guy who lives in the area,' she said. 'A well-known local drug addict and mugger.'
So that was it, I thought. It looked like everyone was right. Max's murder had been a senseless killing by a sick guy who needed money for drugs. I put my head in my hands - I felt ill.
'I'm sorry, Kate,' Elly added.
I couldn't speak for a moment. Then, suddenly, the memory of Max talking to me at the Queen's Head that night came back to me. 'You need a holiday,' he had said. 'Come and write about the club.' Why exactly did Max want me to write about Rotterdam City?
'I don't believe it,' I said, looking up. The words were a surprise, even to me.
I guessed that the Amsterdam police wanted to catch the killer quickly. And it would be easier for them if the killer was a local criminal who was annoying them. They were just like police everywhere.
'But Kate… ' started Elly.
'I don't know why, but there's something about this that isn't right,' I almost shouted. The middle-aged couple sitting near us looked towards me. I was sweating, and I still felt sick. I spoke more quietly. 'There's something else Elly smiled kindly at me. 'Look, Kate, I'm just telling you. I'm not even working on the murder.' I knew that was true. Elly was working on another crime on the other side of the city.
'I know, Elly, and thanks,' I said. 'But I just have a feeling
She smiled again. 'I don't know what the truth is,' she continued, 'but I thought I'd better tell you. Tomorrow de Vries will tell the newspapers and TV and everyone in the world will know.'
I knew that Elly thought that my feelings for Max were so strong that I couldn't accept his death, couldn't accept the way that he had died. I was beginning to wonder about it myself. It was hard when a guy had saved your life. It was hard to see things clearly. I wondered what Balzano would think.
Balzano! I suddenly remembered I had to phone him. I quickly drank half a glass of wine to make me brave, and ran to the phone in the hall.
'Jensen!' screamed Balzano. I held the phone away from my ear for a moment. Balzano was unhappy about something and when he was unhappy he never said hello.
'At last! I thought you'd disappeared,' he shouted. Disappeared! I'd only been in Amsterdam one day.
'Listen,' he continued, 'there's a story in the Gazette this evening about Max. By Joe Simmons.' Balzano said the name through his teeth. The Gazette was the other big newspaper in London, and Joe Simmons was their best reporter.
'What… what's Simmons saying?' I asked.
'That they've found the guy who killed Max,' Balzano continued. 'That it's all over. What the hell are you doing there, running round Amsterdam… What am I paying you for, Jensen?'
Even with the phone held away from my ear I could hear Balzano clearly.
This was bad news. Simmons had somehow got the story first, and one thing that made Balzano really angry was when the Gazette got a story before us. Well, I wasn't happy about it either.
Balzano stopped for a few seconds to catch his breath and I jumped in.
'Dave, listen. It's not true… at least I don't think it is,' I said, hoping I was right.
'Not true?' screamed Balzano. 'For God's sake, Jensen. They've found Max's wallet! The guy had his wallet! What more do you want?'
'I don't know Dave,' I said. 'I just have a feeling that there's something else. Give me time.'
I put the phone down.
'Well?' asked Elly, who had almost finished her steak by the time I returned. All that cycling certainly made her hungry.
'Bad news,' I said. 'The news is out already, true or not, and Balzano is not a happy man. He nearly had a heart attack when I said I needed time, but he agreed in the end.' Elly laughed. She had never met Balzano, but she understood.
Balzano had given me three days to find a story or leave Amsterdam. I pulled my steak, now getting cold, back towards me. I had a feeling that I was going to need all my strength.
مشارکت کنندگان در این صفحه
تا کنون فردی در بازسازی این صفحه مشارکت نداشته است.
🖊 شما نیز می‌توانید برای مشارکت در ترجمه‌ی این صفحه یا اصلاح متن انگلیسی، به این لینک مراجعه بفرمایید.