سرفصل های مهم
فصل 15
توضیح مختصر
زمان مطالعه

9 دقیقه

سطح

ساده
دانلود اپلیکیشن «زیبوک»
این فصل را می‌توانید به بهترین شکل و با امکانات عالی در اپلیکیشن «زیبوک» بخوانید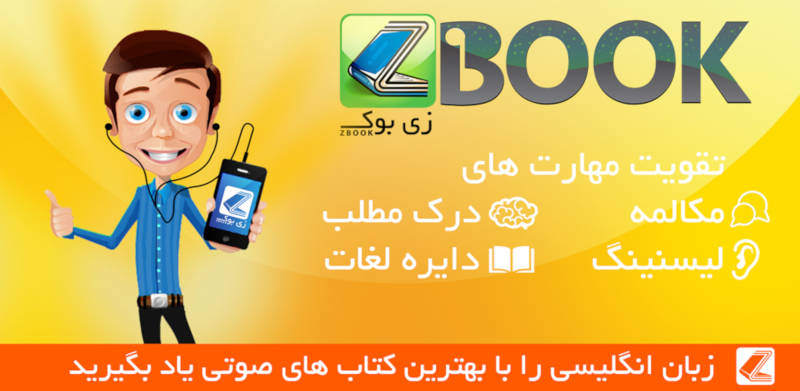 متن انگلیسی فصل
Chapter fifteen
Stories
It was 3.00 in the morning and I was sitting in de Vries's smoky office with Elly. She had seen a doctor at the police station and was feeling a little better. De Vries was angry that she had put herself in so much danger, but mainly he was just happy that she was OK.
Raul had told his whole story to de Vries and was allowed to go home. He would have to give evidence later, but he probably wouldn't be sent to prison.
My head was hurting, but at last I was giving de Vries the evidence he wanted, the evidence that would send Christiaans to prison for a very long time.
'Max Carson wouldn't play Christiaans' game,' I said. 'Max had found out what was going on. He tried to get Christiaans to stop, but he couldn't. My guess is that Christiaans was the person Max was going to visit that Thursday evening. Probably to tell him to stop or to warn him that he would tell the police. Christiaans couldn't allow that so he killed him.'
'So he stabbed Max in his house?' de Vries asked.
'No,' I answered. 'The guy I met in de Pijp was right; Max was dead before he was knifed. Somehow Christiaans made Max take far too much Lanoxin, Max's heart pills. Perhaps he put the pills into a drink.'
I told him about digoxin; about how you couldn't find it in the body after twelve hours. 'There were a lot of pills missing from Max's bottle,' I said.
'But why then stab him?' de Vries asked.
'Well, Christiaans had a body to get rid of somehow,' I explained. 'He didn't want to leave it in the street just like it was because the police would wonder how Max had died. You would probably have, done a postmortem immediately and found the drug still in Max's body. Christiaans decided it would be much safer to make you think Max had been stabbed to death by a street criminal.'
'And it almost worked,' said Elly. 'By the time the postmortem was done, the drug couldn't be found.'
De Vries looked at me. 'And van Essen?' he asked.
'Well, unfortunately he knew too much,' I said. 'He'd refused to take money from Christiaans and had tried to keep out of it. He even left the football club that he loved. I think he was very sad to see what was happening to football. He had his dreams…
'But it was hard to just forget about it,' I continued. 'He liked Max and he knew that he was in a difficult situation. And then Max was killed and Jos was sure Christiaans had murdered him… And then I came.' I stopped. I wondered whether Jos van Essen would still be alive if I hadn't arrived in Amsterdam, if I hadn't made him part of it again. I suddenly felt very sad.
'And,' I added, 'you can see the evidence about the Amsterdam Connection when it arrives in the post tomorrow - I mean today!'
Christiaans had probably destroyed the evidence on the computer at Kanters, but at least there was a paper copy. Then I remembered Ronnie. What had happened to him?
'He's OK,' said de Vries. 'Christiaans hurt him a little and frightened him a lot, but he didn't kill him.'
'And what about the rest of the Amsterdam Connection?' I asked. I guessed that Christiaans had about three or four 'friends' who were part of the syndicate.
De Vries smiled. 'We're booking for them now, Miss Jensen,' he said.
'There's just one thing that I don't really understand,' Elly said. 'Why did Tom Carson allow Christiaans to buy up his club?'
'Yes,' I said. 'I'd like to know that, too.'
'Well, why don't we ask him?' said de Vries. 'He's in the interview room next door. I'll bring him in.' De Vries got up and left the room.
Elly and I looked at each other. My head was hurting, but I wanted to talk to him. I had to talk to him. Soon de Vries returned with Tom Carson behind him. Tom looked pleased to see me. He was a much happier man than when I had last seen him.
'Miss Jensen,' he said, 'I'm so happy it's all over.' He smiled a big smile and sat down across the table from
'But why did you let Christiaans take over the club?' I asked. 'I don't understand.'
'I didn't have any choice,' said Carson. 'The club wasn't doing very well. We were very good in the late eighties, early nineties, then we started to go down. We lost some of our best players. We needed some money to buy new players, really good players. And to rebuild the stadium.'
I remembered that the stadium I had seen was new - and beautiful.
'We looked everywhere, but no-one wanted to put money into the club. Then Christiaans came along,'
Carson continued. 'He offered to put a lot of money into the club. But of course he wanted shares, ten per cent at first.'
Carson took a deep breath. 'The club is my whole life,' he said. 'I started it twenty years ago, a few years after I stopped playing. It was my dream, you know, to have a club and a school… to really put something back into Dutch football. I couldn't let Rotterdam City Football Club just die. I love it too much.'
Tom Carson took another deep breath.
'So,' he continued, 'everything was fine at first. But soon Christiaans started asking for more,' he said. 'And then things started happening… but for a long time I didn't know exactly what Christiaans was doing.'
'When did you find out about the Amsterdam Connection?' I asked.
'About a year ago,' he said. 'But by then Christiaans had forty-five per cent of the club and he was in a strong position. He said if I went to the police he would tell them I had been part of the syndicate too. Christiaans said the police would never believe I knew nothing about it. And I thought Max would think of something… He always thought of something.'
Tom Carson smiled sadly. Christiaans had been too strong, even for Max.
'And well… you know the rest,' said Tom. 'Max thought we should tell the police, but I wasn't sure. We argued about it. I didn't want to go to the police because I knew how dangerous Christiaans was. I was frightened for myself and the players.'
'And what are you going to do now?' I asked.
'Get back to the club and try to really make it work.' He smiled.
I shook Tom's hand. 'Good luck, Tom,' I said. 'I'm sure you'll do it.' ""
I was tired. I got up to leave.
'Miss Jensen,' said de Vries, smiling at last and holding out his hand. 'Thank you.'
I smiled back. The inspector was not an easy man, but he knew that he'd been wrong. I smiled at de Vries, but I didn't feel very happy. I had wanted to give him the evidence, to show him that I had been right, but now that I was here it didn't seem so important. I could only think about Max and Jos; they were dead and nothing would bring them back.
مشارکت کنندگان در این صفحه
تا کنون فردی در بازسازی این صفحه مشارکت نداشته است.
🖊 شما نیز می‌توانید برای مشارکت در ترجمه‌ی این صفحه یا اصلاح متن انگلیسی، به این لینک مراجعه بفرمایید.