سرفصل های مهم
فصل 07
توضیح مختصر
زمان مطالعه

8 دقیقه

سطح

متوسط
دانلود اپلیکیشن «زیبوک»
این فصل را می‌توانید به بهترین شکل و با امکانات عالی در اپلیکیشن «زیبوک» بخوانید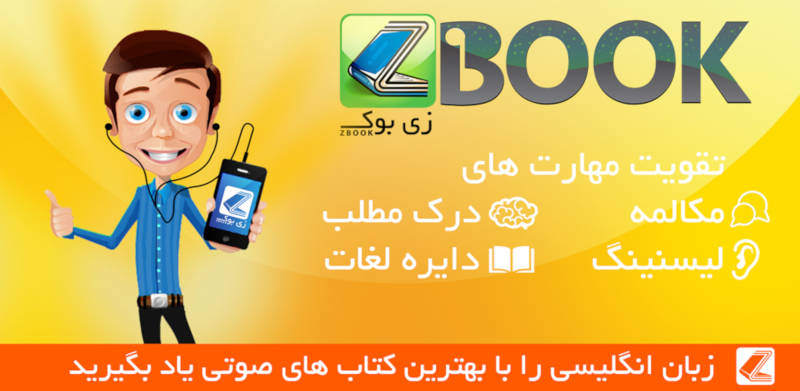 متن انگلیسی فصل
Chapter seven
Rotterdam
Amsterdam Central Station is a beautiful building, but I didn't have much time to look at it. My meeting with Tom Carson was at 10.00 on Tuesday morning at the Rotterdam City Football Club offices. It was almost 8.30 when I arrived at the station and bought a ticket, some coffee and a croissant, and got on the train.
Holland is such a small country that all the towns and cities are close to each other. It would take me just over an hour to get to Rotterdam, so I sat back in my seat and enjoyed the view. Flat green fields, flower farms and cows. And of course, water. In Holland there is water everywhere.
It was hard not to think about Max's death. Before leaving me the night before, Elly had warned me not to get too involved. But I was involved already. I had become involved when Max Carson had talked to me just a few days ago in the Queen's Head. I was involved because Max was dead. I was involved because he had saved my life: I owed him something.
As I looked out of the window at the Dutch countryside, I thought about what I'd read last night about Rotterdam's match against Leiden. I didn't know much about football, but I knew you had to score goals to win. Tom Carson would not be happy, I guessed. But there were more important things than football - the guy had just lost his brother.
The train soon arrived at Rotterdam station. Rotterdam is very different from Amsterdam, and you see the differences as soon as you reach it by train. Rotterdam is just like any other modern city, with tall glass buildings and apartment blocks. It has none of the beauty of Amsterdam with its lovely old buildings and canals.
I met Tom Carson at the club offices. He was a slim grey-haired man of about fifty and he looked so much like Max that I suddenly felt sad. Tom had the body of a sportsman. He had played for Ajax when he was younger, and he still looked like he could kick a ball around a field.
'It's really good of you to see me,' I said. 'I'm so sorry about Max.'
'Yes, it's awful,' said Tom Carson. 'Hard to believe really Just senseless.' Max's brother shook his head. He looked tired.
'Max was a wonderful man,' I said.
We talked about Max a little and our time together in Manchester. Then Tom Carson asked, 'What can I do for you, Miss Jensen?'
'Well, I want to write something about a Dutch football club, comparing it to an English club,' I explained. 'You know, training - that sort of thing. Rotterdam City seems like a good choice. But perhaps it's not a good time I didn't tell Carson that Max had wanted me to come and write a story about the club.
'No, it's fine,' he said. 'Life goes on. We have to think about the future of the club. The boys are going to start training in a few minutes.'
Although he was sad at his brother's death, Tom Carson did not want to miss the opportunity of some good publicity for his club. He was a good businessman, I thought.
We walked out to the training ground and sat at the side. The 'boys' started coming out from a dressing room under the offices.
'They're getting ready for a European Cup game right now. They play Barcelona here at home tomorrow evening,' he explained.
I wondered how they would play against Barcelona after their terrible match against Leiden. Barcelona were one of the best teams in Europe. If they couldn't win against Leiden, what hope did they have against 'Barca'?
'I think they'll be OK,' said Carson, as if reading my thoughts. But I had the feeling that he didn't really believe
The players were doing their warm-up exercises out on the field. The sun was shining and there was a light wind, as usual in Holland. We talked about the training and I watched the team a bit more, hoping that Carson wouldn't realise how little I knew about football.
'The interesting thing,' said Carson, 'is the school and the team - you know, having both. It makes us different.'
'Yes, it sounds interesting,' I said. 'I'd really like to visit the school if possible.'
Carson smiled. 'Well, that couldn't be easier, Miss Jensen. It's just down the road. I'll take you myself,' he said. Before leaving, I looked once more at the team on the field. The players were practising crossing the ball to the strikers, who then shot at goal. The strikers were strong and mostly managed to get the ball into the goal.
'They look good,' I said to Tom Carson. 'I guess you're hoping for a few goals tomorrow night.'
Carson gave a worried smile.
Tom Carson showed me round the Carson Football School. The boys lived at the school. They slept there, ate there, studied there and played football there. It was modern and clean, with very good teaching plus football training that Tom said was 'first class'. The boys were everywhere, studying and playing football. They were quite young, between eight and fifteen I guessed, though there were two or three older ones.
'A lot of them come from very poor families, Miss Jensen,' said Tom, as we watched a group of ten boys doing some practice. They were kicking the ball round some boxes that had been placed in a line, then getting to the end and shooting at the goal. They looked good, I thought. Good sportspeople are all the same in some ways. It doesn't matter whether they do karate, play tennis or play football. They have good balance and keep their heads very still.
'Some of the boys are Dutch, but some come from South America and Africa. We find young boys who are really good and bring them back here,' he continued.
'And that was what Max did?' I asked.
'Yes,' he said. 'Max looked for kids like these, and also good players in other teams.'
I took some notes for my 'story' and looked around a little more. The boys certainly looked happy and well cared for.
'And most of them become professional footballers?' I asked.
'Most of them,' he said. 'If they're good enough.'
Tom Carson and I left the school. I shook his hand, said goodbye and went back to Rotterdam station. On the train back to Amsterdam it was hard not to think about the manager's sad smile. Carson was unhappy, I thought, and not only because he'd just lost his brother.
مشارکت کنندگان در این صفحه
تا کنون فردی در بازسازی این صفحه مشارکت نداشته است.
🖊 شما نیز می‌توانید برای مشارکت در ترجمه‌ی این صفحه یا اصلاح متن انگلیسی، به این لینک مراجعه بفرمایید.