سرفصل های مهم
فصل 12
توضیح مختصر
زمان مطالعه

8 دقیقه

سطح

ساده
دانلود اپلیکیشن «زیبوک»
این فصل را می‌توانید به بهترین شکل و با امکانات عالی در اپلیکیشن «زیبوک» بخوانید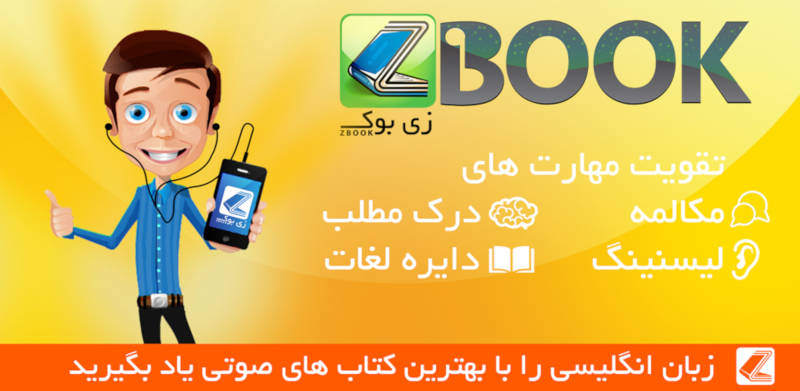 متن انگلیسی فصل
Chapter twelve
A goalkeeper
'Let's start with the Amsterdam Connection,' I said to Raul Sanchez, the goalkeeper at Rotterdam City Football Club.
'What?' he asked.
Sanchez was a handsome man with dark brown skin and lots of curly black hair. His brown eyes looked surprised, but I had a feeling that he knew exactly what I was talking about. I explained, though, just to make really sure.
'The Amsterdam Connection,' I explained, 'is the name of a syndicate, a group of people who are putting big money on football teams that play against Rotterdam City. They're making millions.'
I was talking to Sanchez at his house just outside Amsterdam. It was Friday. Jos van Essen had been found, stabbed to death outside his apartment the day before. His wallet had gone. Again, the killing looked just like a mugging. I was angry and I wanted answers.
'I don't know what you're talking about, Miss Jensen,' said Sanchez. 'I think you'd better leave.' He got up.
'Sit down,' I said. 'I'm not going anywhere until I find out what's going on.'
The goalkeeper sat down.
'Listen Raul, and listen well,' I continued seriously. 'Two of my friends are dead and I'm angry. Very angry. I know that someone is betting large amounts of money on Rotterdam losing matches.'
'And so?' he asked.
'I know that you are a great goalkeeper who played like a five-year-old last night. I also know,' I added, just so that he understood clearly, 'that if I tell the police what I know and you don't help them, that you will go to prison for a very long time. And I will tell the police. You'll lose your career as a footballer and your family will be poor again. You choose.'
I looked at him. He sat staring down at his feet. He didn't say anything for a long time, but finally I saw that my words were beginning to work. Or perhaps it was Jos van Essen's death that was helping the Rotterdam goalkeeper to see that he was playing a dangerous game.
'Well, yes… said Sanchez, taking a deep breath. 'I've been offered a lot of money to, you know, lose matches.'
Sanchez looked unhappy.
'You were asked to lose matches?' I repeated.
I knew it happened sometimes in football and in other sports. Back in England, there had been a big case with a London club about two years before. Criminals had offered famous players money to lose matches: to miss goals if they were strikers or miss the ball if they were goalkeepers. Then the criminals put a lot of money on the other team to win. They had made millions of pounds that way before they were caught. And of course the players could get sent to prison, too.
'Yes,' said Sanchez quietly, 'but
'But you want to stop, right?' I asked.
The goalkeeper nodded.
'And you were asked to lose matches by Tom Carson?' I asked.
'No, no, not Mr Carson,' he said.
'Well, who was it?' I asked.
'Christiaans,' he said. 'Martijn Christiaans.' I looked across at Sanchez. His face had gone almost white - he was a frightened man.
So that's what Christiaans was doing: taking over the club and making millions for himself, possibly with the help of some friends. But why was Tom Carson letting him do it? Perhaps Tom Carson, too, was frightened of Christiaans. But why?
'Does Tom know what Christiaans is doing?' I asked.
'Yes, of course… Well, he must know,' said Sanchez. 'But he can't do anything to stop him, I'm not sure why, but he just can't.'
'So why didn't you go to the police at the start?' I said.
'I was too frightened,' said Sanchez.
'Frightened?' I asked.
'Of course,' he said, looking worried. 'I could lose everything. I have four brothers and sisters who would have to leave school and go back on the street. And my mother would be very poor again.'
Poor Sanchez. He was in an impossible situation.
'And Christiaans is a dangerous guy,' he added, his brown eyes growing larger. 'I mean very dangerous. You saw what happened to Max and Jos van Essen.'
It was obvious why everyone was frightened.
'I've known for a long time that I have to stop this,' said the Rotterdam goalkeeper. 'I just don't know how.'
And the match against Ajax tomorrow,' I said. 'Have you been asked to lose that one as well?'
'Yes,' he said quietly. Again fear came into his eyes.
'Don't worry,' I said to Sanchez. 'I think we can do something. But we have to act quickly and we need some evidence, something to show the police.'
Once again, my only hope was Elly. I rang her.
'Listen, Elly,' I said, 'I need your help again.'
'Well, I'm busy right now, Kate,' she said. 'I can be there in an hour.'
I gave her the address of Sanchez's house and put the phone down.
An hour later Elly was sitting looking at Sanchez and me, listening carefully. I told her the whole story. I could see from her face that she believed me.
'So, Elly,' I asked, 'do you think you can get us a tape recorder and a microphone? You know, the kind you can put in a pocket or something.'
I knew that the police used tiny microphones and tape recorders that you could hide in bags, or pockets, or even attach to a person's clothes. Elly said she thought she could get one.
'Elly,' I said, 'there's another thing.'
'Yes?' she asked.
'Max Carson had a bad heart. Jos told me that he took pills. I need to know if the police found the pills in his room or on his body. I need to know how many pills were in the bottle, the name of the chemist where he got them and the date,' I said.
'Is that all?' she asked.
'Yeah, and if you could get the information quickly I said, giving her my sweetest smile.
مشارکت کنندگان در این صفحه
تا کنون فردی در بازسازی این صفحه مشارکت نداشته است.
🖊 شما نیز می‌توانید برای مشارکت در ترجمه‌ی این صفحه یا اصلاح متن انگلیسی، به این لینک مراجعه بفرمایید.