سرفصل های مهم
فصل 09
توضیح مختصر
زمان مطالعه

7 دقیقه

سطح

ساده
دانلود اپلیکیشن «زیبوک»
این فصل را می‌توانید به بهترین شکل و با امکانات عالی در اپلیکیشن «زیبوک» بخوانید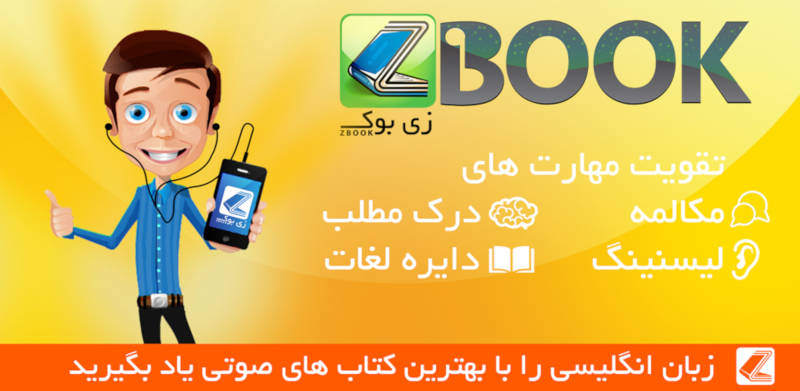 متن انگلیسی فصل
Chapter nine
The Amsterdam Connection
I ran up the stairs to my room and locked the door behind me, breathing heavily. I guessed that this guy had been outside the hotel, watching me, waiting for his chance. I took a whisky from the mini-bar in my room and drank it quickly. I went to bed, but I slept badly.
The next day I planned to go to see Ronnie, Elly's 'friend' at Kanters. But before I could leave my hotel room, I got another surprise. Elly came to the hotel on her way to work. The Amsterdam police had got the results of Max's postmortem. A friend of hers in de Vries's team had told her about it.
'They're saying he definitely died of the knife wounds,' she said. 'He lost a lot of blood. And it's ninety-five per cent certain that he died there, in de Pijp.'
'And they still think it's this guy Schaap?' I asked.
'Yes,' she said. 'Although they haven't found the knife.'
I told Elly what Bert had told me. Elly just looked at me. She didn't have to say anything. We both knew that it was more than possible that Bert was telling lies just to get money.
'What about the time of death?' I asked her.
'They're not completely sure, but it was somewhere between midnight and 3.30 in the morning,' said Elly.
I didn't tell Elly anything about what had happened the night before. She left to go to work and I left to go to Kanters. Outside the hotel I looked around me and then stopped a taxi. From now on I had to be careful.
At the Kanters office I asked to see Ronnie. A young woman led me into a back office where Ronnie sat working at a computer. He just carried on staring at the computer when I went in, hardly looking at me. The office was dark, with just a small window at the back. Ronnie was a thin little man of about forty, with almost no hair. His skin was white and he looked unhealthy. I guessed he spent most of his time working in this dark room. I explained what I wanted.
'I can't give you that type of information,' he said, without looking up.
I said Elly's name. It worked. He turned round, looked me up and down, then closed the door so that no-one from the front office could hear us. I don't know what he owed Elly, but it was obviously something big.
'Come back in an hour,' he said in a low voice.
I went out, bought a newspaper and went into a cafe. I looked at the sports pages. There was a report about tonight's match and I read what I could. I looked out of the window, drank my coffee and thought.
If Max had been knifed somewhere else, as Bert said, what about the blood? The blood would be in the car, everywhere. That meant a bloody car left somewhere, or a big clean-up.
I went back to see Ronnie, who by now had the information on his computer screen. I had told him that I was looking for a big bet, a large amount of money on Leiden to win the match against Rotterdam.
'Everybody expected Rotterdam to win,' said Ronnie. 'They were the favourites. Leiden were six to one. That means that if you bet a guilder, you got six guilders,' he explained.
I smiled. 'Oh really?' I said. Sometimes it was best to let people believe that you understood nothing.
'Here we are,' he said suddenly. 'Here's something that might interest you. Some big bets on Leiden. There are three bets of half a million guilders.' That was almost 200,000 pounds.
I went round to look at the computer screen. The bets had been placed by a betting syndicate, or group, and there were no names of people. The bets had been placed in Amsterdam, Leiden and Rotterdam. The name of the syndicate was the Amsterdam Connection.
The name meant nothing to me.
'Wow!' I said. 'One and a half million guilders… that's over half a million pounds in total… That's a really big bet. Is that usual?'
'Well,' said Ronnie, 'it's not that common, but it does happen. And it's allowed. We never ask questions - it's not our job.'
The Amsterdam Connection were probably very happy that no-one asked questions. At six to one, they had made about 3,000,000 pounds! Not bad for a night's work.
I asked Ronnie for a list of all the bets placed by the Amsterdam Connection in the past year. He said it would take him a day. I said I'd be back next morning, early.
'Oh, and tonight's match too. I want to find out if there are any large bets on Barcelona,' I said as I left.
I went back to the hotel and lay on my bed to think. I turned on the TV. There was a football match on. I didn't know who the teams were, but I watched for a while. A blond-haired striker had the ball. He went past three men and shot at goal. The goalkeeper went to his right to save the ball but missed. The blond guy had scored a fantastic goal and jumped up and do.
The goalkeeper… I wondered. I turned off the TV and smiled to myself.
مشارکت کنندگان در این صفحه
تا کنون فردی در بازسازی این صفحه مشارکت نداشته است.
🖊 شما نیز می‌توانید برای مشارکت در ترجمه‌ی این صفحه یا اصلاح متن انگلیسی، به این لینک مراجعه بفرمایید.