سرفصل های مهم
فصل 08
توضیح مختصر
زمان مطالعه

10 دقیقه

سطح

ساده
دانلود اپلیکیشن «زیبوک»
این فصل را می‌توانید به بهترین شکل و با امکانات عالی در اپلیکیشن «زیبوک» بخوانید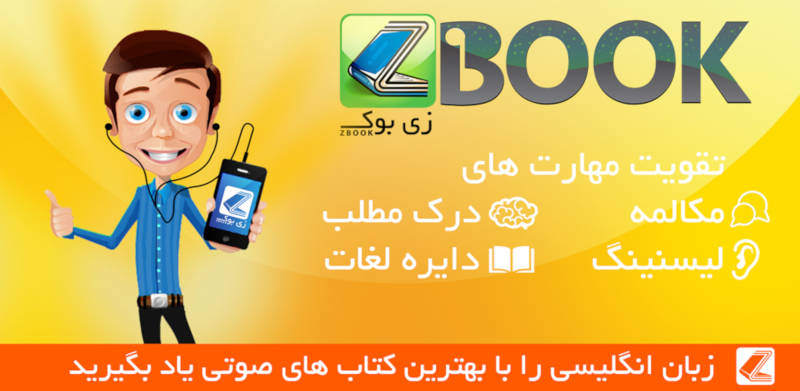 متن انگلیسی فصل
Chapter eight
Life gets interesting
Back in Amsterdam, I went to the main public library - I had some detective work to do. It was time to find out exactly who had money in Rotterdam City Football Club. Max had told me that he had about twenty-five per cent of the shares in the club, but was the club owned just by the Carson brothers?
The library assistant showed me to a computer where I could get onto the Internet and I began work. I searched for information about Rotterdam City Football Club over the past five or six years. Two hours later, I was beginning to build up a picture of what had happened to the club.
It was interesting reading. Tom Carson's shares in the club had gone down from seventy-five per cent to just thirty per cent over the past two years. But Tom's shares hadn't gone to Max. Max's shares remained at twenty-five per cent during the whole time he was at the club. Most of the shares had gone to someone called Martijn Christiaans. I looked back over the past few years. Christiaans had started buying shares two years ago and had started with just ten per cent, but he now owned forty-five per cent of Rotterdam City Football Club.
Who was Martijn Christiaans, I wondered, and why was Tom Carson allowing him to buy up his club?
I wondered what had happened to Max's shares now. No doubt they had passed straight to Tom Carson. With Max dead, his brother now had fifty-five per cent of the club - a very strong position to be in.
I left the public library. It was time for a bit more detective work.
I started with the telephone book back in my hotel room. I was lucky. I found just one Martijn Christiaans in the book, with an address on Herengracht. I went to take a look.
Herengracht was just a five-minute walk away from the hotel. As I walked I thought of the story that I would tell Christiaans if he was at home. I was writing a story on old buildings in Amsterdam and I wanted to talk to him about his house. I knew that Herengracht was full of wonderful old houses. I arrived at number 141 and looked up at the top of the house as if I was suddenly interested in old buildings. It was beautiful. Probably 17th century, and in very good condition. Christiaans was obviously extremely rich.
I took a deep breath and went up the steps to the door. It was made of beautiful black wood and there was a silver bell above the name. I rang the bell, waited, then rang again. There was no-one at home.
Just as I was turning to go, a young woman of about twenty-five arrived at the next house, carrying shopping bags. She said something to me in Dutch, so I said, 'Sorry, I don't understand.'
'Oh, sorry,' said the woman, smiling at me. 'I said if you're looking for Mr Christiaans, I saw him going out early this morning.'
'Do you know what kind of work he does?' I asked.
'Mmm, I'm not really sure. I don't know him very well.'
And with that she opened the door of her house and went inside.
It seemed I'd missed Christiaans, so I went back to the hotel. There I had better luck. There was a letter waiting for me at reception. It had been posted yesterday in the city and had arrived in the second post. The name and address on the envelope had been typed. It just said 'Miss Jensen', then the name and address of the hotel. I opened the envelope. Inside there was a short note, written by hand in capital letters: DEAR MISS JENSEN
YOU SHOULD LOOK INTO THE MONEY THAT WAS BET ON
LEIDEN TO WIN THE MATCH AGAINST ROTTERDAM
A FREIND
I didn't know who had written the letter, but it was someone who couldn't spell 'friend'.
'Good news?' asked the young woman at reception.
'Maybe… ' I said.
Who had bet on Leiden to win the match? Where could I find out? I rang Elly.
'Now, let's see,' said Elly. 'Most of the betting on sport is done through a betting office called Kanters. Try a guy called Ronnie in the office here in Amsterdam and give him my name. He owes me something. He should be able to help you.' Then she added, 'And be careful, Kate.'
A few minutes after talking to Elly, I rang Jos van Essen.
'Miss Jensen, what a surprise!' he said.
'Mr van Essen,' I said, 'I was wondering… I've heard that Rotterdam are playing Barcelona tomorrow and, well, I'd like to see the match.' I knew that as an ex-player he would have tickets.
'Well… yes, of course. Why not come with me?' he asked.
'That would be great!' I said.
'Good. I'll pick you up at your hotel around 5.30. The match starts at 7.30. Goodnight,' said the beautiful striker.
I put the phone down. Life, I thought, was beginning to look interesting.
---
That evening life suddenly got even more interesting. At about 10.30 I decided to go out for a walk. I needed some air and I needed to think. It was dark by now and there were very few people walking around near the hotel. I walked slowly down Keizersgracht, staring at the pavement, thinking about everything that had happened during the day. I walked down by the canal.
Suddenly a car stopped in the street next to me. A dark shape jumped out, came up behind me and pulled my arm behind my back. It hurt like hell. 'Get in the car and don't make a noise, or I'll break your arm,' the guy said. I didn't recognise the voice.
I raised my foot and kicked the guy hard in his right leg. At the same time I pulled back my free arm and put my elbow into his chest. My attacker wasn't expecting this and it worked well, taking his breath away.
The guy let go and I turned round quickly. I looked up and saw a tall dark-haired man with clear blue eyes.
'Come here,' he said. He pulled me, trying to get me into the car.
'Hey, say please,' I said, fighting back. He was smiling, almost making fun of me. That made me really mad. He was quite strong, and much bigger than me, but my years of karate training had made me fast. I also knew how to surprise him.
He managed to pull me nearer to the car. I stepped back on my left foot, pulled up my right leg quickly and gave him a karate kick in the stomach, with my right foot. I put all my weight behind the kick and it surprised him. He was tall, but if you hit the stomach, size doesn't matter. He started to fall over like a tree and, as he fell, I hit him on the side of his head with my elbow. The elbow is the hardest bone in the body and in no time he was on his knees, holding his head between his hands. He realised then that it was not going to be as easy as he had thought. He hadn't expected me to put up such a fight. He quickly climbed back into his car looking around nervously. He was probably afraid that the noise would bring people out to see what was happening.
He was going to get away. I looked around to see if there was anyone who could get help, but the street was empty. I wanted to stop him, but there was no way I could stop him on my own. The next moment there was a screeching noise as my attacker started his car, put his foot down hard, and raced off down the road.
مشارکت کنندگان در این صفحه
تا کنون فردی در بازسازی این صفحه مشارکت نداشته است.
🖊 شما نیز می‌توانید برای مشارکت در ترجمه‌ی این صفحه یا اصلاح متن انگلیسی، به این لینک مراجعه بفرمایید.