سرفصل های مهم
فصل 10
توضیح مختصر
زمان مطالعه

8 دقیقه

سطح

متوسط
دانلود اپلیکیشن «زیبوک»
این فصل را می‌توانید به بهترین شکل و با امکانات عالی در اپلیکیشن «زیبوک» بخوانید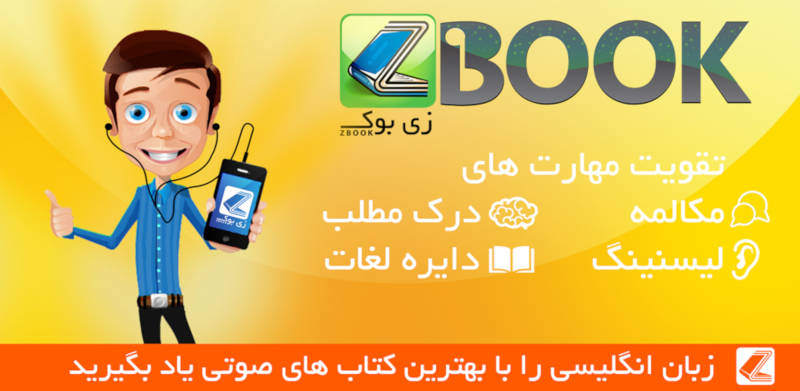 متن انگلیسی فصل
CHAPTER TEN
The suspect's got a gun
'How long had Rose been a member of your group?' Jane asked Elisa as they drove towards Chittleham Farm.
'Well, not long actually. Since about last October, I think. I met her at a party and we got talking. Then one day she just walked in and said she wanted to be involved.'
'Tell me more about PAW,' Jane said.
'Well…' Elisa began, a little hesitantly.
'Are you one of these groups which employ what I would call "doubtful methods"?'
'You mean illegal? Sometimes, I suppose we're a little aggressive,' Elisa said. 'You wouldn't believe some of the things that go on. There are puppy farms where they keep little dogs in cages in buildings far away from anywhere with no food or drink or daylight. We don't warn anyone we're coming so we can catch them doing things to animals which they shouldn't.'
Jane looked quickly from the road to Elisa with some surprise. The soft voice had suddenly filled with the passion felt by someone for whom the end completely justified the means.
'You mean that you break in?' Jane asked.
'Er… well, I shouldn't say so to you, I suppose, but yes, we do if we think we have to.'
'I didn't hear that!' Jane told her. 'So is it possible that the farmer at Chittleham Farm had never seen Rose Carter before the afternoon she was killed?'
'Yes, it's quite likely. We prefer to go in and out without being seen.'
Jane wondered how Elisa had learnt her skills in this kind of work.
'I was in the army,' Elisa said, answering Jane's thoughts. 'Briefly.'
At Chittleham Farm, there was no sign of the sheepdog. Jane decided Mervin must be out in the fields somewhere.
'All right,' she said to Elisa. 'Let's see if we can find out what was bothering Rose about the sheep.'
'Well, we won't miss it if there's anything wrong,' Elisa said. 'The sheep'll look terrible. Thin. Wool hanging off. They may have wounds on them, or they may be lying down and not get up when you go near them.'
They passed the small wooden building in which Mervin had said there were orphan lambs. 'Let's have a quick look in here while we're passing,' Jane said, opening the door. 'Um… I think this might be what Rose was after,' she declared.
Elisa looked over Jane's shoulder and drew her breath in sharply. 'Oh my goodness,' she said pushing past Jane. The five or six sheep inside did not move or raise their heads as she approached them. They were lying on the floor, still breathing but almost lifeless. The air was thick with an evil mix of smells: chemicals and diseased flesh.
'These are seriously sick animals. I don't know what's wrong with them but they shouldn't be here. They could have a disease which should be reported to the authorities…' Elisa's voice died away as she suddenly glanced at a point behind Jane.
Jane turned and found herself looking into the barrel of a shotgun. It was aimed directly at her and Mervin Peck was the one aiming it. He did not look as if he was just out for an afternoon's game shooting.
'You have no right to be in here. Get out. I know my rights, you should have a search warrant to come in here, nosing around,' he growled.
'I'm afraid you're wrong there, Mr Peck,' Jane said firmly. 'This is a crime scene, and you are obstructing a police officer.' She felt in her bag, found her mobile phone and started to call. Mervin turned and ran outside, towards an old car parked in the yard. Jane followed but stopped when Mervin pointed the gun at her again.
'Don't move or I'll shoot,' he shouted. She had no option but to watch as he climbed into the ancient vehicle. Surprisingly, the engine burst into life and he drove quickly away up the lane.
Elisa, who had been examining the sick animals more closely, reappeared in the yard. 'Come on,' Jane shouted.
'I'm going after him.' They ran to Jane's car and jumped in. At the top of the lane they saw Mervin turn left down a road that led towards Buxton.
'I know a short cut,' Elisa said. 'Go down this lane. We can cut him off.'
'We need some help,' Jane said, holding the steering wheel with one hand while trying to operate her mobile phone with the other. The car was moving rapidly towardsai ditch.
'Watch out,' Elisa cried. 'Give me that thing. I'll do it. You watch the road.'
While Elisa held the mobile phone, Jane screamed into it above the noise of the car engine: 'I need assistance urgently. Don't ask me to explain, just get some armed cars out here fast. The suspect's got a gun.' She told them where they were and switched off the phone.
The lane was just wide enough for one car. On each side was a high bank with a thick hedge on top and, at its base, a ditch. The lane twisted and turned, up and down hills and it was impossible to know whether or not there was a vehicle coming in the other direction. Jane could not see further than a few metres ahead and was able to drive at only 30 kph. At every bend in the road she just hoped for the best.
Without warning, the lane suddenly opened out onto a crossroads. Before Jane realised what was happening, Mervin's car shot across the road just in front of them. To avoid hitting Mervin's vehicle, she had to brake sharply. The wheels of the Mazda hit the stony edge of the lane and the car turned through ninety degrees, slid sideways and came to a complete stop with one front wheel in the ditch. The bottom of the engine was resting on the road surface while the other front wheel spun uselessly in the air.
'Are you all right?' Jane asked Elisa. Elisa nodded. Jane then turned off the engine and cursed, 'Bloody hell!' She got out to examine the car. As she stared in frustration at the river of oil flowing out from underneath the car, the sound of police sirens suddenly filled the air. They seemed to be approaching from all directions, including Buxton, where Mervin was now headed. Jane realised that there was a strong likelihood that at least one car would meet Mervin head on, coming the other way.
Just then a police car appeared on the road that Mervin had come along, its blue light flashing and the siren sounding, Jane waved it down and jumped in as it slowed.
'Quick,' she shouted. 'He's gone down there.'
A little further down the road they turned a corner and came across Mervin's car. It was positioned at an angle across the narrow lane, its nose buried in the high bank.
'Well, well,' Jane remarked to her driver. 'Looks like they've got him.'
Black marks on the surface of the road showed where the car had slid to a stop. By the side of a parked police car, a uniformed police gunman was holding a gun aimed at Mervin's car. As Jane watched, Mervin got out, his shaking hands held high.
مشارکت کنندگان در این صفحه
تا کنون فردی در بازسازی این صفحه مشارکت نداشته است.
🖊 شما نیز می‌توانید برای مشارکت در ترجمه‌ی این صفحه یا اصلاح متن انگلیسی، به این لینک مراجعه بفرمایید.