سرفصل های مهم
فصل 07
توضیح مختصر
زمان مطالعه

6 دقیقه

سطح

خیلی سخت
دانلود اپلیکیشن «زیبوک»
این فصل را می‌توانید به بهترین شکل و با امکانات عالی در اپلیکیشن «زیبوک» بخوانید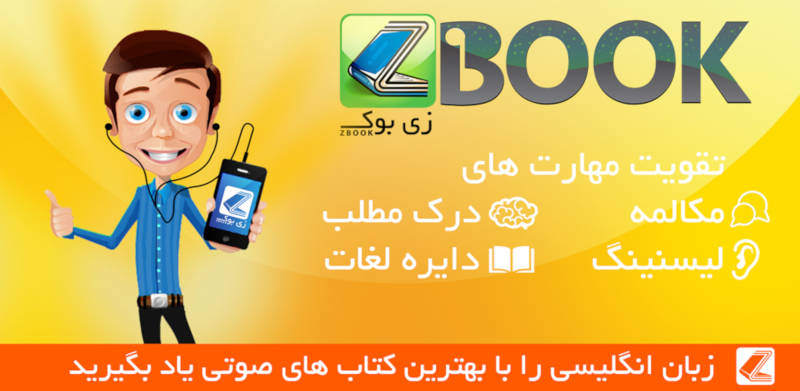 متن انگلیسی فصل
CHAPTER SEVEN
The beekeeper
At about 6.45 p.m. a police car pulled up outside the suburban house in Ilford Terrace, Pilton, in the driveway of which a white К registration Ford Escort estate car was parked. Jane and Pete walked up to the front door through the tidy garden planted out with sweet-smelling roses and soft grass.
The door opened almost before they had knocked, and a tall man in his middle forties stood looking at them. He was dressed formally in a suit and tie, and his dark hair, greyin at the sides, framed a face that was coldly handsome.
'Good evening, sir. CID,' Jane said, as she and Pete displayed their identity cards.
'Yes?' The man did not move.
'Are you Mr Jack Peck, brother of Mervin Peck of Chittleham Farm?'
'I am.' The voice was cautious and not very welcoming.
We have a few questions to ask you. As you may know, hunman was found dead on your brother's farm yesterday. May we come in for a bit?' Jane asked.
'lt's a little inconvenient. I have to go out soon,' Jack Peck said. 'But… well, all right, but I don't know what help I can give you.' He showed them into a well-furnished, comfortable room, filled with objects from foreign coutinies: Persian carpets, Arabic coffee pots, Chinese vases and paintings. The contrast with his brother's house was striking - the furniture was polished, the cushions smoothed, there was no dust to be seen, and a sweet smell of flowers filled the air.
'You have some lovely things here,' Jane remarked, looking around.
'Oh, collected on my travels,' Jack Peck replied.
'Does your work take you abroad, then?'
'It used to. Not any more unfortunately.'
'Do you mind me asking what you do?' Jane enquired.
'I work at Hunter Products. In the research department,' Jack told her. 'We make agricultural chemicals and animal vaccines. Not very exciting, I'm afraid.'
'Nice painting,' Pete said, pointing to a large watercolour of an attractive woman on the wall. 'Is that your wife?'
'Well, it is, as a matter of fact, but I don't know what it has to do with you. Do you have something particular to ask me?' Jack sounded impatient.
'Yes, sir.' Jane frowned at Pete. 'Do you keep bees on your brother's farm?'
'Yes. It's a hobby of mine. I can't keep them here as we don't have a big enough garden. Do I understand that you think Mervin's connected with this horrible business?'
Jane ignored his question. 'How often do you visit Chittleham Farm?' she asked.
'It depends… depends on the time of year and what the bees are doing. Not a lot in the winter. But they're waking up now, so about once or twice a month, I suppose, at the moment.'
'That is your car outside, I imagine, sir?' Pete said, indicating the white Ford Escort.
'It is. Look, what's all this about? I hope you don't think I had anything to do with it.'
'We have to check everything, sir,' Jane said. 'Would you mind telling me where you were yesterday afternoon?'
'I was at work. You can confirm that at the factory.'
'You didn't leave the building?'
'No, I was there all the time, I told you. You can check because all arrivals and departures of staff and visitors are recorded.'
'Did you know the dead woman, Rose Carter?' Pete enquired.
For a moment, Jack appeared about to lose control of his emotionless exterior.
'Yes,' he said quietly.
'How well?' Jane asked.
'Through my work. She does… I mean she did a bit of part-time statistical work for us so I used to see her from time to time to give her the material. Data analysis stuff. I'm sorry she died in such…unfortunate circumstances.' He spoke with difficulty.
'When did you see her last, sir?' Jane asked.
'Last Thursday, actually. I went to collect some figures from her but she hadn't quite finished the work.'
Just then, a dark green MG sports car drew up outside the house. As the driver got out, Jack said, 'That's my wife.'
Susan Peck came into the front room, carrying some large bags from local department stores. Like her husband, she was elegantly dressed, giving an impression, not of wealth exactly, but certainly of being very comfortable. Definitely a member of the towns privileged classes, Jane thought.
'Darling, these are the police. From the CID,' Jack explained.
'Oh, good evening,' Susan Peck said. 'I suppose you're here because of that poor woman on my brother-in-law's farm? I heard about it on the local news. How terrible.'
'Yes, madam,' Jane said. 'We're just going. Just for the record, where were you yesterday afternoon?'
'Excuse me…?' A look of alarm appeared on Susan Peck's face.
'You were out shopping, weren't you?' Jack Peck addressed his wife. He seemed to want the interview to be concluded as rapidly as possible.
'Well … yes … I was, but…' Susan stammered.
'If you'll excuse us, Inspector,' Jack turned to Jane, 'we're due to meet some friends at the theatre very soon…'
'Of course, thank you for your help,' Jane said.
Jane and Pete walked down the garden path, while behind them the raised voices of Jack and his wife could be heard, apparently having an argument.
'She's been out spending all his hard-earned money, I reckon,' Pete said.
'Possibly,' Jane replied, unable to stop herself being annoyed by Pete's typically male remark. 'But I don't think we know all there is to know about Mr and Mrs Jack Peck yet.'
مشارکت کنندگان در این صفحه
تا کنون فردی در بازسازی این صفحه مشارکت نداشته است.
🖊 شما نیز می‌توانید برای مشارکت در ترجمه‌ی این صفحه یا اصلاح متن انگلیسی، به این لینک مراجعه بفرمایید.