سرفصل های مهم
فصل 13
توضیح مختصر
زمان مطالعه

5 دقیقه

سطح

ساده
دانلود اپلیکیشن «زیبوک»
این فصل را می‌توانید به بهترین شکل و با امکانات عالی در اپلیکیشن «زیبوک» بخوانید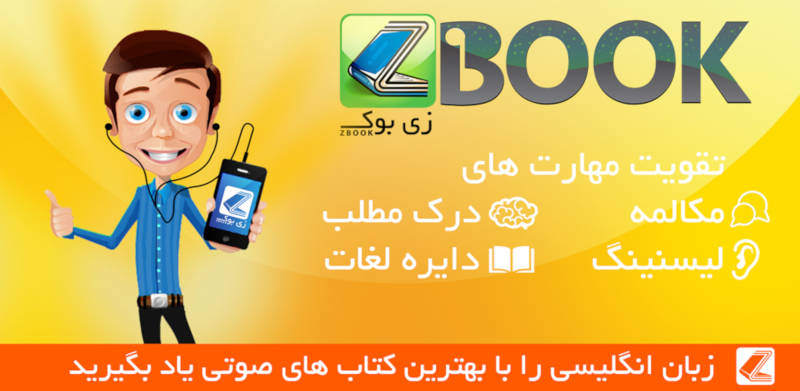 متن انگلیسی فصل
CHAPTER THIRTEEN
Another call in the night
At around three o'clock on Sunday morning the telephone rang next to Jane's bed. At first she thought it was her alarm clock going off and she threw out an arm in order to switch it off. Then she realised that it was the phone and picked up the receiver.
'Yes?' she mumbled, half asleep.
'Sorry to wake you, ma'am, it's Pete here.'
'And?'
'We've just had a call from the hospital. Mervin Peck is dead.'
'What? Oh my God.' Jane was wide awake now. 'OK, I'll be there as soon as I can.'
'There's no need…'
'No, I'll come immediately. I'll see you in around half an hour. Send a car for me, will you?'
When Jane arrived at the hospital, she found Pete talking to the young woman police constable who had been on guard outside Mervin's room. The WPC seemed close to tears.
'I'm sorry, I'm so sorry,' she kept on repeating.
'This is WPC Morgan,' Pete explained. 'She's just recently joined the police. Only just finished college.' He rolled his eyes towards the ceiling. 'Tell the DCI what happened,' Pete asked the constable.
'Well, ma'am,' WPC Morgan began. 'Everything was line. It was just a little after midnight, the nurse had just been in to see Mr Peck and I was reading a book outside his room. And then this doctor came along and told me there was a phone call for me at the desk. I stood up and started to walk towards the nurses' desk and the next thing I know is someone has grabbed me from behind and put something which smelled like a chemical over my face. I passed out and didn't wake up till a nurse shook me awake a little while ago.'
'What did the doctor look like?' Pete asked.
'Hm… shoulder-length blonde hair and glasses. About thirty, I'd say. Quite tall, but I was sitting down…'
'How do you know she was a doctor?' Jane asked her.
'Well, she looked like one. She was wearing a white coat and all.' WPC Morgan looked miserable.
'Had you seen her before?'
'No, ma'am, I don't think so.'
At this point Dr Fahid and a couple of nurses appeared. 'This is terrible,' Dr Fahid said. He was plainly very upset.
'Just tell me anything you can think of, even if you can't think of a reason why it might be important,' Jane told him.
'Well, I saw Mr Peck at about three o'clock yesterday afternoon. He was stable and quite comfortable and he seemed to have calmed down a lot. That's all…' Dr Fahid turned to the nurses at his side.
One of the nurses spoke. 'Someone came to the desk to ask about him at about five o'clock. A man. Tall, smart-looking. I thought they might be related or something.'
'Probably his brother,' Dr Fahid interrupted. 'I spoke to him downstairs on Thursday night.'
'Anyway,' the nurse went on, 'I told him Mr Peck was a little better and then he went.'
'Any other visitors?' Jane asked.
'Only his lawyer on Friday,' the nurse said.
'So who was the last to see Mr Peck alive?' Jane enquired.
The other nurse spoke. 'I gave him his medicine at around ten o'clock when I came on duty. He seemed OK then. He was quiet, anyway. I looked in at about midnight and he was asleep.'
'And was it you who discovered that Mervin was dead?'
She nodded unhappily. 'Yes, I came along to take his temperature and blood pressure at around half past two and I noticed that the WPC here seemed to be asleep so I tried to wake her up. She was sitting on the chair but she looked like she was about to fall off. She wouldn't wake up at first so I started to think that something might be wrong. After a bit she came round but she was very shaky and confused, and she started mumbling something about a doctor and a phone call. I left her there while I went in to check Mr Peck but… he was dead. I got Dr Fahid up here immediately and we called the police.'
'Have you had a look at him, Dr Fahid?' Jane asked.
'Yes,' Dr Fahid replied. 'I did a quick examination. I noticed that he was blue around the mouth, which can often mean that someone has been suffocated, but there were no signs of a struggle, which is a little odd.'
'OK,' Jane said, turning to Pete. 'I want the postmortem done as soon as possible. Tell them to phone the results through to us as a matter of urgency. And get on to personnel here and find out who this blonde female doctor is.
مشارکت کنندگان در این صفحه
تا کنون فردی در بازسازی این صفحه مشارکت نداشته است.
🖊 شما نیز می‌توانید برای مشارکت در ترجمه‌ی این صفحه یا اصلاح متن انگلیسی، به این لینک مراجعه بفرمایید.