سرفصل های مهم
فصل 09
توضیح مختصر
زمان مطالعه

8 دقیقه

سطح

متوسط
دانلود اپلیکیشن «زیبوک»
این فصل را می‌توانید به بهترین شکل و با امکانات عالی در اپلیکیشن «زیبوک» بخوانید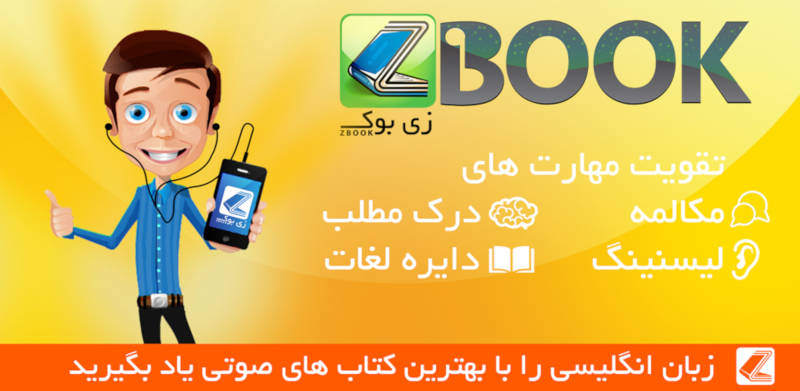 متن انگلیسی فصل
CHAPTER NINE
The good news and the bad news
At 8.30 the next morning, Jane was sitting in Superintendent George Ferguson's office. Of the two things she needed to discuss with him, reporting on the Rose Carter case would be, she thought, a fairly easy task.
'I think we have three possible suspects,' Jane told George. 'There's the farmer Mervin Peck, who lives on Chittleham Farm and had plenty of opportunity, but no obvious motive. Then there's Jack Peck, his brother, and his wife Susan. They both have alibis, but I have the feeling one of them is hiding something.'
'What about forensic evidence?' George asked.
'Well, that would provide the key, I think, if we could get some DNA samples, some hair or skin. If none of the suspects will give samples willingly, we'll either have to make some arrests or do something a bit clever.'
'I'll leave it in your hands, Jane.' George smiled at her.
The second matter was a little more tricky: in order to have sufficient staff and money for Operation Wasp, Jane needed to get George's agreement to a reduction in the zero tolerance activities.
'The thing is, sir,' Jane explained, 'a lot of car crime and burglaries are committed by people from out of town. I'd like to try an experiment for a month or two with some road blocks and observation teams - just to see what happens, see if we can reduce the car crime and burglaries.'
'Well, OK then. Give it a try for two months,' George said reluctantly. 'But remember, the public like zero tolerance - it gets the drunks off the streets for one thing.'
After her meeting with George, Jane set off for 23 Ilford terrасе. The green MG sports car was outside the house.
Susan Peck came to the front door and frowned slightly when she saw who her visitor was.
'I'm sorry to disturb you, madam, but I need to speak to you for a moment,' Jane said. 'Can I come in, please?'
Susan Peck turned wordlessly and walked back into her kitchen. She switched off the radio and looked at Jane expectantly.
'On Tuesday, you told us you were out shopping the previous afternoon,' Jane began.
'That's right.'
'Where did you go?'
"Gо the supermarket, and maybe one or two other places.'
'Where exactly?' Jane insisted.
'I don't remember. I had one or two calls to make. Why?'
'Did you use your husband's car to do these things?' Jane asked her.
'Yes. I always use it when I go to the supermarket. You can't get much in the MG.'
Jane took a breath. 'Mrs Peck, why did you visit Rose Carter last Monday? There's no point denying it,' she added as Susan Peck seemed about to protest. 'You were seen by the neighbours.' This was not completely true but it was worth trying. It worked.
Susan Peck sat down suddenly, her head in her hands and her shoulders shaking. She appeared to be weeping soundlessly.
'OK.' She looked up, tears welling up in her eyes. 'I suppose I have to tell you. I went to see Rose Carter because I was sure that my husband was having an affair with her. They've known each other for years, and shortly after she moved down here a couple of years ago, Jack became very… I don't know, distant towards me. He seemed to be spending a lot of time at her house, working or so he said. But her perfume was on his clothes…' At this point, the tears started to run freely down her reddened cheeks.
'I'm sorry,' Susan Peck said after a little, managing to recover her self-control. 'Look, I didn't kill Rose. We just talked for a bit. She told me that she had lately made a decision to stop the relationship. Then she rode off on her bike saying she had something to do. She used to cycle everywhere, I believe.'
'What time was this?' Jane enquired.
'About 3 p.m., I think.'
'Did Rose give a reason for breaking off the relationship with your husband?' Jane asked.
'No,' Susan Peck said. 'She wouldn't say.' After a pause, she said nervously, 'Does this make me a suspect?'
'Well, Mrs Peck, so far it looks as if you were the last person to see Rose alive,' Jane pointed out. 'However, if you agree to provide a DNA sample, we could take you off the list.'
'Oh…' Susan Peck looked alarmed.
'We just take a sample of your saliva. It's not painful. I'll send someone round, then?'
Susan Peck nodded. 'All right,' she murmured.
Jane Honeywell's team of detectives was all present when she walked into the CID office a little while later.
'Well, would you like the good news?' she asked them. 'Mrs Peck has agreed to give us a DNA sample.'
'What's the bad news then?' Tony Reilly asked.
'The bad news is that we still have nothing that's really any use,' Jane said. 'Nothing that adds up to anything. Jack Peek's alibi seems to stand up, and I don't really think Susan Peck's a likely suspect.' Jane sat down heavily at one of the desks. 'OK, who's going to go and get a DNA sample from Mervin Peck…?'
They were saved from having to volunteer by the telephone.
'Detective Chief Inspector Honeywell,' Jane said into the phone. 'What can I do for you?'
'Oh,' a female voice said. There was a short pause. 'Um… my name is Elisa Scott. I knew Rose Carter. I don't know whether its important, but I think I may know why she was out on that farm where they found her.'
'Yes?' Jane said. 'Please go on.'
'Well, Rose belonged to our organisation, PAW, Project or Animal Welfare' Elisa Scott explained. Her voice was quiet and gentle and without the local accent.
'And what's that exactly?' Jane asked.
'Well,' came the reply, 'mainly, we go around looking for cases of animals being badly treated and reporting them. We do a lot of the legwork for the RSPCA and… er… it's a little complicated…' The pleasant voice hesitated.
'Just tell me about Rose, then,' Jane said.
'OK,' Elisa continued. 'Each member in the branch is responsible for a particular area. What you do is you go round the farms in your area checking up that the farmer is looking after his animals properly. Chittleham Farm was in Rose's area and she went there about a month ago. She reported after her visit that she was worried about some of the sheep there and that perhaps she should go back again sometime. Then I saw her last Friday and she said she was going to go out to Chittleham Farm for another look. Maybe the farmer found her and…' Again the voice paused.
'Ms Scott,' said Jane, 'I have to go out to Chittleham Farm in about half an hour anyway. Would you like to come with me? You could show me exactly why your group is so concerned about the animals on Mervin Peck's farm.'
'Of course, whatever you want,' Elisa Scott replied.
Jane put the phone down and turned to her team. 'OK,' she said. 'I'll have a go at persuading Mervin Peck to supply a DNA sample while I'm at the farm. And Pete, can you organise the DNA test for Mrs Peck, please?'
مشارکت کنندگان در این صفحه
تا کنون فردی در بازسازی این صفحه مشارکت نداشته است.
🖊 شما نیز می‌توانید برای مشارکت در ترجمه‌ی این صفحه یا اصلاح متن انگلیسی، به این لینک مراجعه بفرمایید.