سرفصل های مهم
فصل 02
توضیح مختصر
زمان مطالعه

10 دقیقه

سطح

خیلی سخت
دانلود اپلیکیشن «زیبوک»
این فصل را می‌توانید به بهترین شکل و با امکانات عالی در اپلیکیشن «زیبوک» بخوانید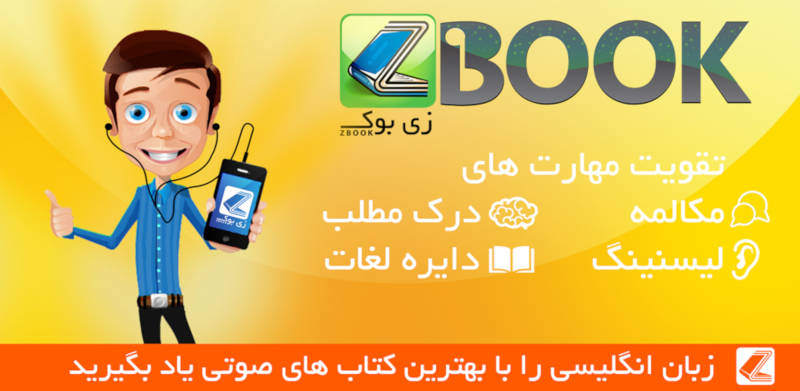 متن انگلیسی فصل
CHAPTER TWO
Nothing exciting ever happens
'Good morning, madam, can I help you?' said the police constable at the reception desk, looking at Jane carefully. Who was this woman? He did not remember having seen her before. She was tall and her face was pretty with short dark hair neatly cut. The sharp lines of her dark suit, together with the white silk blouse and low-heeled black shoes, gave her a businesslike appearance. Was she a lawyer, new to the area, come to visit one of the bad boys arrested in the night for stealing a car? The policeman guessed, accurately, that she was in her early thirties.
'Good morning, Constable. Yes,' Jane said, holding up an identification card, 'I'm Detective Chief Inspector Jane Honeywell and, as I expect you know, I'm beginning work here today as head of the Criminal Investigation Department. And your name is…?'
'Oh, er… yes, ma'am. I'm Police Constable di@k Plumb, ma'am.' PC Plumb stammered, looking confused. He had heard a rumour that the new head of CID was going to be a woman but, as he had not taken it all that seriously, he had forgotten about it.
'What's the matter, Constable Plumb? Is there a problem?' Jane thought she knew what the problem was. 'Have you never seen a DCI wearing a skirt before?'
'Yes… er… no, ma'am. No problem, no problem at all,' said Constable Plumb hurriedly.
'In that case,' Jane said, 'do you think you could tell the Superintendent that I'm here, please?'
'Yes, ma'am, of course,' said PC Plumb. 'If you'd like to go through that door and sit down, 'I'll ask him to come down.'
Unsure whether to open the door for her - maybe she wouldn't like it - he remained behind his desk and picked up the internal phone. 'Strange that PC Plumb didn't seem to be expecting me,' she reflected as she waited. 'Didn't they communicate with each other properly in this place?'
All things considered, Jane Honeywell was glad she had come here. It had all happened very quickly. She had seen the DCI job in Pilton advertised: a new type of place from what she was used to, but it would be useful experience, especially if she wanted to reach the very top. Her boss had encouraged her to go for the necessary promotion, even though she was perhaps a little too young to be a Detective Chief Inspector.
'Come on, Jane,' he had persuaded her. 'We need some more bright women at the top in the police force and you've got what it takes, I know it. And the boys respect you.'
'Oh yeah? Ha ha.' She had been doubtful.
'Go on, they'll love you. Go for it!'
Unconvinced, she nevertheless prepared for the interview, discovering that the area for which Pilton Police Station served as the Divisional Headquarters was huge, as it included the surrounding countryside and several other market towns besides Pilton. Much of the police work, she guessed, would probably involve a lot of time driving from village to village.
Afterwards she had joked with Superintendent George Ferguson, the Pilton Divisional Head. 'No doubt the guys make sure they go past a nice country pub in the middle of nowhere at lunchtime!'
'Oh yes,' George had agreed with a smile, clearly liking her blunt sense of humour. 'They can certainly fill up the hours doing very little, if they put their minds to it!'
Then, to her surprise, her promotion had gone through and she had been offered the Pilton job. And now, finally, here she was, in a place, she imagined, which was light years away from the northern city ways with which she had grown up.
'Hello, there!' A tall, grey-haired man in his fifties appeared at the foot of a flight of stairs and held out a hand. 'Welcome to Pilton, Jane.'
'Thank you, sir,' Jane replied with a smile, giving George Ferguson's hand a firm shake.
'Come on then, come and meet the gang. I'll show you round and then leave you to get settled. You'll find several reports on your desk waiting for your attention.'
They set off up the stairs and George opened the door into a room full of computers and strange faces - mostly, though not quite all, male. Everyone stopped work and turned to look at Jane as she came in. All of a sudden the room was quiet except for the sound of the computers.
'I'd like you all to meet DCI Jane Honeywell,' George announced. 'As you know, she will be taking over the running of this department as from today.'
'Good morning, everyone,' Jane addressed her new colleagues. 'Well, I'm delighted to be here. I hope we'll all get along together. As the day goes on, I'll be talking to each of you. I'm a hands-on kind of manager so I don't stay in my office with the door always closed.'
There was silence, and nobody moved. After a short pause, a woman's voice murmured, 'Nice to meet you, ma'am, welcome to Pilton.' From somewhere in the room, Jane could just hear a soft laugh. She thought she caught the words 'Hands on what?', though she could not be sure.
'All right,' she smiled. 'I'll be seeing you all later.' As she and George went out, behind her several people started talking at once.
'They're a good crowd really,' Superintendent Ferguson told her. 'Don't take them too seriously.'
'No, sir,' said Jane. 'I won't.'
'Once they see they can trust you, you'll have no trouble,' George continued. 'You've come to us from a big city but life moves slowly down here. People are used to the way things are and they don't like change, as I'm sure you'll appreciate.'
After a tour of the building, they were back where they had started, in the corridor outside the CID office, which could be observed through some internal windows. Some of the occupants had noticed her presence and stared unsmiling as she and George went into her new office.
'Well, this is where you'll be,' George said. 'I'll come back a little later and we'll go through a few bits and pieces. I expect you'll find we do things differently down here.'
George disappeared and, with a sense of relief, Jane sat down at her desk. She was still in a sweat from having to hurry to arrive on time. She needed to try to relax.
She turned and looked behind her through the external windows. Beyond the houses there were rolling hills and green fields, and between the hills and the town, the river wound its way out to the Atlantic Ocean, only a few kilometres in the distance. Away from the coast, the land rose sharply up to the hills which formed a national park. Here sheep fed on the rough grass of open moorland and hill farmers worked hard for a living.
'Could be worse, I suppose,' she said to herself.
She had just begun to read through a long report on the recent wave of small crimes when she was interrupted by a knock at the door and a young woman in her twenties came in with a tray of coffee. Jane remembered her face from the CID office.
'Hello,' she said. 'You are… ?'
'Detective Constable Maggie Pincombe, ma'am.'
'Pleased to meet you, Maggie.' Jane smiled. Then, after a moment, she asked, 'Just out of interest, how many women are there in this station?'
'Well.' Maggie thought for a moment. 'Let me see. Not many really. There's one or two new constables who have just started on the beat, which makes half a dozen there, plus a few in Traffic. Only men in Special Operations and Dogs. But there's me and Detective Sergeant Penny Kingdom in CID,' she finished cheerfully.
'Oh,' said Jane, 'was that Penny I saw over by the window in the office talking to someone?'
'Yes, that was her,' said Maggie. 'With DI Pete Fish. He's been in charge till you got here. He applied for promotion to DCI, you know. Didn't get it, though.'
'Really?' Jane said.
'Yes,' Maggie went on. 'If you can get Pete Fish on your side, you won't have any trouble.'
'Thanks for the tip,' Jane smiled, with more confidence than she felt. 'Oh Maggie, I've just remembered. Someone broke into my car last night and stole my radio cassette player. 'I'll need an incident report form.'
'Oh no, that's bad luck.' Maggie was sympathetic. 'There's a lot of car crime round here. Its been on the increase for the last six months.'
'So I see from this report,' Jane said.
'That's what we spend most of our time on,' Maggie told her. 'Plus the occasional house breaking. Nothing really exciting ever happens.'
Later, back in her flat, Jane stared hopelessly at the chaos on the floor in the sitting room: she was too exhausted to do anything about it tonight. She picked up a cloth and started to rub at the burnt milk on the cooker.
What if she had made a dreadful mistake? Would she really be able to win the trust of her new colleagues? Should she just pick up her suitcases and go back to Manchester?
Just then the phone rang.
'Hello, love. Well, how was your first day? Did you get on all right?' The northern accent was unmistakable.
'Oh hello, Mum,' Jane said, weakly. 'Yes, thanks, fine. Everything's fine.' It was comforting, after all, to talk to a familiar voice.
After speaking to her mother for a while, she felt more cheerful. Tomorrow was another day and she had to continue her chats with each of the members of her team. Especially Pete Fish, who had somehow managed to avoid her today.
مشارکت کنندگان در این صفحه
تا کنون فردی در بازسازی این صفحه مشارکت نداشته است.
🖊 شما نیز می‌توانید برای مشارکت در ترجمه‌ی این صفحه یا اصلاح متن انگلیسی، به این لینک مراجعه بفرمایید.