سرفصل های مهم
فصل 06
توضیح مختصر
زمان مطالعه

9 دقیقه

سطح

خیلی سخت
دانلود اپلیکیشن «زیبوک»
این فصل را می‌توانید به بهترین شکل و با امکانات عالی در اپلیکیشن «زیبوک» بخوانید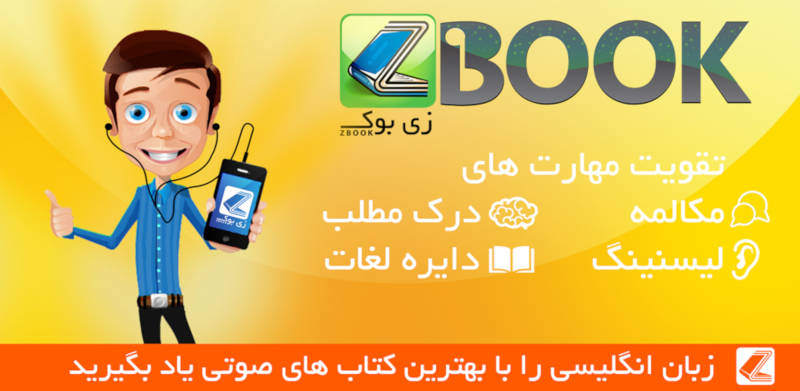 متن انگلیسی فصل
CHAPTER SIX
An ordinary respectable woman
Back at the police station, Jane was eating a cheese sandwich in her office when Pete walked in, holding some papers.
'Ah, you're here,' he said. 'Get anything useful?'
'I've already asked you once to knock before you come in.' Jane said shortly.
'Sorry.' There was a brief silence.
Then Jane said, 'We'll have to go and see the brother of Mervin. But.' She frowned.
'What? Got some ideas already?'
'No. No, it's just that farm gave me the creeps. That Mervin never looks me in the eyes when he talks … I don't trust him.'
'He might just be shy. A lot of farmers are. They spend all the days with their animals so they forget how to talk properly. They lose the power of speech,' Pete explained. He grinned suddenly. 'Especially when they're talking to live young woman.'
Jane glared at him. 'You don't need to make comments like that, thank you,' she said.
'Maybe not, but it's a fact.'
She had just opened her mouth to make a suitable response when there was a knock at the office door and DS Penny Kingdom came in with the postmortem results.
'Thank you, Penny,' Jane said, glancing through the report. 'Well, cause of death was a severe blow to the head with some kind of blunt instrument. Pure and simple. No suggestion of any kind of s@xual attack. Nothing in the blood. Nothing else at all. An otherwise healthy individual. Time of death was sometime during the afternoon, between six and twelve hours before Mervins 999 call. A recent insect bite, around the same sort of time, on the left hand. Probably a bee or wasp sting. Why cant they ever be more specific?'
'Must have been a bee,' Pete said. 'It's too early in the year for wasps.'
'I meant the time of death, actually,' Jane said. Was the guy being deliberately simple?
'What else? Aha! They found some bits of skin under the fingernails. We'll need a DNA test done on those. That's about it. Anyway, do you have some more information, Pete?'
'Well,' he began, 'as we know, Rose Carter lived in South Heasley.' He paused, looking through his notes.
'Yes, and…?' Jane said impatiently.
'Just a minute, hold on. Ah, here we are. She taught maths and statistics part-time at the secondary school in Buxton. I'll visit the school this afternoon, and I'll also go out to South Heasley. Take some people to look round her house. See what else we can find. At the moment, it looks as if she was an ordinary, respectable sort of woman. But who knows? Maybe she had a secret life.'
'Maybe, Pete. Anything more from forensics, Penny?'
'Only that so far there's no match on the national database for the fingerprints,' Penny replied.
'So, no-one we know then. OK, off you go, and take this photo with you. As well as all this, I've got to write an operational order for a crack-down on car and house thefts. As I believe I mentioned to you before.'
Pete groaned. 'Oh that.'
'Yes. That. How about calling it "Operation Wasp"?'
'Very amusing, ma'am,' Pete said as he and Penny went out of Jane's office.
'How's it going?' Superintendent George Ferguson asked Jane a little while later as they carried their trays of tea and biscuits to a seat in the police canteen.
'OK. But it's early days yet, sir,' Jane replied. 'Shall we be here? It seems Rose Carter was killed by a single blow to the head with something like a hammer or an iron bar. I don't think it's the work of a mentally disturbed killer - more likely someone with a more rational motive. She'd also recently been stung by a bee.'
'As far as I know, bees sting people who make them angry,' George said. 'And what makes a bee angry is being disturbed.'
'Which rather suggests that she was walking around Mervin's farm,' Jane said. 'His brother keeps bees there, according to Mervin, they're particularly bad-tempered. But the question is, what was she doing there? Mervin insists that Rose was a complete stranger to him.'
'Is Mervin a suspect?' George asked.
'He has to be,' Jane replied. 'By his own admission, he has no alibi. He was on his own all afternoon. On the other side, there's no obvious motive. Anyway, I'll go and see his lumber later and Pete Fish should be back soon from Rose Carter's cottage. Plus, the team looking over the farm may find something. Hopefully a murder weapon, at least.'
'Well, and how is Fish, then? Behaving himself?'
'Oh well, he's a bit of a dinosaur but he's all right really. Anyway, now that he's got a real murder to deal with, he hasn't got time to annoy me.' Jane grinned. 'But they're a bit laid-back down here, aren't they?'
'You're out in the country now, don't forget,' George reminded her.
'I'm not allowed to forget it, either.' Jane laughed. 'Oops! Talk of the devil… Pete Fish came into the restaurant and walked straight to their table. He seemed to be in a hurry.
'I'm sorry to interrupt, ma'am,' he said. 'I've got something you should see immediately. Do you mind?'
'Not at all. Excuse me, sir,' Jane said to George, getting up with her mouth full of biscuit.
They went to the CID office, where DC Tony Reilly and DS Penny Kingdom were sitting at a desk piled high with papers.
'I think we're really beginning to get somewhere, ma'am,' Pete began, looking pleased with himself.
'Good, let's hear it then,' Jane said.
'Well, we went to Rose's school in Buxton. She was well liked by the staff and pupils there and they're very upset. Penny spoke to a teacher called Freda Sweeney, who said she was quite close to Rose. Apparently, Rose was very keen on animals and she - that is Freda - thought that she - Rose -'
'Get on with it, Pete. Get your pronouns sorted out,' said Jane.
'My what? Oh, I see what you mean,' said Pete, slightly embarrassed. 'Rose had joined some kind of local animal rights group.'
'Do we have a name?' Jane asked.
'No, unfortunately.'
'Also,' Penny broke in, 'Freda came out with the fact that Rose had been having an affair with a married man, only no one's supposed to know about it. I asked her if she knew the name and she said that Rose once called him-'
'Mervin's brother's name is Jack,' observed Jane.
'Pete raised his eyebrows. 'You wait,' he said. 'There's more. At South Heasley, Tony and I spoke to the couple in 11u - house next door to Rose's. Like everyone else, they are shoked by what's happened. Can't believe it. They said Rose was a wonderful woman who did a lot of work in the community. Obviously very respectable. Anyway, I asked them if they'd noticed if she'd had many visitors. Anyone regular. In small villages, you know, everyone knows what everyone else is doing.'
'Do they really? How useful,' Jane remarked. 'Where would we be without your expert knowledge of rural habits?'
He looked offended. 'I'm trying to be helpful here.'
'Go on.'
'Well, I said she probably had a secret life, didn't I? The neighbours said that a man used to come to visit her regularly, about once a week, sometimes more, usually in the afternoons. They didn't know who he was, but he was well dressed, usually wore a suit. Middle-aged. Drove a white Ford Escort estate with а К registration number plate. Sometimes they'd wave to him but he always acted as he didn't notice. We showed them the photo with Jack in it, and they said they thought it was the same man.'
'Time to pay a visit to Mr Jack Peck, then.' Jane said.
'Yes, ma'am. Sure is,' Pete said, doing his Texan accent. God, I hate it when he does that, Jane thought.
Penny said, 'We also got this from Rose's house.' She held up a diary.
'Well done,' Jane said. 'I'd like to look at that. Right, then, it's nearly 5.30 now. Jack Peck'll be finishing work soon, I imagine. We'd better go straight to his home.'
'Oh yes, so he will. Good idea,' Pete said.
'Thanks,' said Jane acidly.
Just then DC Maggie Pincombe joined the group. 'Thought you might like to know they've found a bike,' she announced.
'Where?' Several people said at once. 'On Mervin Peck's farm, some way from the house.'
'Any sign of a murder weapon, Maggie?' Jane asked.
'No,' said Maggie. 'Not yet.'
مشارکت کنندگان در این صفحه
تا کنون فردی در بازسازی این صفحه مشارکت نداشته است.
🖊 شما نیز می‌توانید برای مشارکت در ترجمه‌ی این صفحه یا اصلاح متن انگلیسی، به این لینک مراجعه بفرمایید.