سرفصل های مهم
فصل 05
توضیح مختصر
زمان مطالعه

9 دقیقه

سطح

متوسط
دانلود اپلیکیشن «زیبوک»
این فصل را می‌توانید به بهترین شکل و با امکانات عالی در اپلیکیشن «زیبوک» بخوانید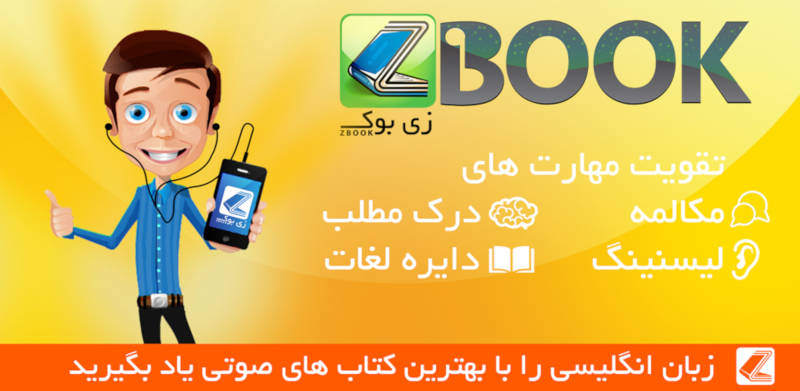 متن انگلیسی فصل
CHAPTER FIVE
The investigation begins
The next morning, the CID office was electric with excitement. When Jane arrived just before 8 a.m., people were gathered together in small groups, or else rushing all around with pieces of paper and answering endlessly rinnging phones. You'd think there had never been a good lider before, Jane thought to herself as Pete walked in through the open office door.
'Good morning, ma'am,' he said, all smiles despite his and her tired appearance. He needed a shave and there were dark shadows below his eyes.
'I'd appreciate it if you would knock before you come in, Pete,' Jane said. 'Even if you have been up all night.'
'Sorry, ma'am,' he said. 'Can you come into CID now? We've had to book a news conference for 9.30 as the local media have somehow got hold of the story already.'
'OK, we'll talk to the team first, then I'll deal with the press,' Jane said. 'Let's go.'
In the crowded CID office, people had found seats wherever they could, on chairs and tables. Everyone wached Jane expectantly as she walked over to a large whiteboard at one end of the untidy room.
'Talk us through what we've got so far, will you, Pete?' she instructed him.
'OK, well, besides the ID on the body, not a lot as yet. IEO postmortem results should be in around midday. Mr Peck says he left his pick-up in the field at about 4.30 p.m. yesterday, before the lad arrived. And he gave us his brother's name and address: a Mr Jack Peck. Lives at 23 llford Terrace, Pilton. Married, no children. Works at Hunter Products in Pilton.'
'What about the SOCOs? They get anything?' Detective Sergeant Penny Kingdom spoke up.
'Some fingerprints off the pick-up truck and the beehive, which they're running a computer check on now,' Pete said. 'Plus quite a lot of bits and pieces we can run DNA checks on.'
'Right, then,' Jane said. 'We need to get as much background as we can. Did Rose Carter work? Who were her friends? What do the neighbours know about her? When was the last time she was seen and where? What was she doing before she died and why? You know the stuff, I hope.'
Jane watched as Pete wrote on the whiteboard all the questions that she had just listed. 'Just so we don't forget anything,' he said. She looked at him with raised eyebrows. 'It's a while since any of us have had to do this, you know,' he said, defensively.
'Mm, I can see that,' Jane said. 'Anyway, when I've spoken to the journalists, I'm off to Chittleham Farm again. I'd like to look around in daylight.'
'Shall I come along too?' Pete asked.
'No. I'd like you to stay and look after things here,' Jane replied.
Didn't he think she could handle Mr Peck, or what?
'Would you like a driver, just in case?'
'In case what? Oh all right, I suppose I might get lost in the depths of the countryside and you might never see me again,' Jane said acidly. In fact, it would probably be quicker to have someone with her who knew the way. 'Tony, you come with me, please.'
'Don't forget your boots,' Pete added with a grin. A wave of laughter sounded in the room.
Chittleham Farm, DC Tony Reilly parked the police car while Jane got out and walked up to the uniformed policeman standing guard outside the farmhouse. There was no sign of the black and white sheepdog today.
'Mr Peck's out in the fields, ma'am,' the policeman told Jane.
Inside the house was deathly quiet and the large farm kitchen did not look any better in daylight than it had at midnight. If anything, it was even more dirty and untidy. On the shelf above the cooker there were some photos in dusty frames of sheepdogs and prize sheep. Among them was a photo of a small group of people: Mervin looking about ten years younger. And the others were presumably his mother and father and brother?
As Jane was studying the photos, the door opened suddenly and Mervin came in.
'Can I help you?' he said in an unfriendly voice.
'Oh, hello, I was here last night,' Jane said. 'Perhaps you don't remember me?'
'What do you want?'
'I'd like to look round a bit, if you don't mind,' Jane said.
'Do I have a choice?' Mervin growled. 'Why did that woman have to lie down and die in my truck? I tell you, it's not funny. Got enough to do.'
'I'm afraid somebody killed her,' Jane said.
'Oh,' he said. 'Did they?'
'Can you tell me what you did during the day yesterday?' Jane asked him.
'No different from any other day. Went into Buxton for a few bits and pieces from the agricultural supplies shop in the morning. Spent the afternoon cleaning sheep's feet, feeding the animals, checking the lambs. As usual.'
'Was anyone else here?'
'No. I haven't got an alibi, if that's what you mean.' Mervin stared out of the dusty window. Jane watched his large, work-roughened hands, which were playing with a piece of yellow string and some small rubber bands. His face was reddened by the wind and rain, his hair greying and untidy. He was probably in his forties but he could have been fifty, she thought. She had not understood before that farming was such a hard life. She became aware that he was uncomfortable in her presence. But then he must have realised he was a suspect.
'Is that your brother Jack?' Jane asked, pointing to the family photo on the shelf.
'Yes,' replied Mervin.
'How often do you see him?'
'Couple of times a month, usually. He comes out at weekends to see to his bees. It's his hobby.'
'What's his job exactly?' Jane asked.
'Oh, the company makes agricultural products. But, to tell you the truth, I'm not exactly sure what it is Jack does.'
'Would you mind showing me around?' Jane asked.
Leaving Tony Reilly at the house, Jane and Mervin walked down the muddy lane to the farmyard.
'This is the sheep shed, where the lambs and ewes are,' Mervin said, leading Jane into a large, ugly, metal-roofed building on one side of a concrete yard.
Inside, the sound of the sheep bleating became suddenly deafening as they caught sight of Mervin, who usually brought their food. All Jane could see was an army of woolly coats pushing and fighting to be the first to reach what they must have hoped was a food bucket. In one inner she noticed five or six sheep separated from the rest by a large sheet of metal. They seemed to have open wounds on their faces and their heads hung low. Unlike the others, they showed no interest in the appearance of the humans.
'What's wrong with them?' Jane shouted above the noise. I'veii to her city eyes, these animals looked a little sick.
'Ah, just got some sort of infection,' Mervin replied. He raplied unconcerned.
Jane pointed outside to a small building on the other side of the yard. 'What's in there?' she enquired.
'A few orphan lambs,' was the blunt response.
Jane wanted to go back to the murder site, so they walked up the hill to the pick-up. From this high point there was a good view over the whole farm, and in several miles Jane could see lambs running and jumping while their mothers fed peacefully on the rich grass. Every now Hid again one lamb would bleat anxiously. A ewe would hii her head and answer and the lamb would go running inwards her.
Looking around, Jane noticed in the distance a field miuaining twenty or so of the same wooden beehives she had seen the night before by the pick-up.
'Those must be your brother's bees,' she said.
'Yes,' Mervin said. 'He rents that field off me. But it's not worth it, as far as I'm concerned. Those bloody bees of his are dangerous. Go near them and they'll come after you, quick as anything.' He rubbed his arm.
Something about the place made Jane uncomfortable. Perhaps it was the idea that somewhere in this beautiful picture-postcard scene a killer was hiding. Perhaps it was something about Mervin himself. She could not decide if he was telling the truth.
On the way back to the house she said, 'There'll be a team coming out shortly to search the area for evidence.'
'Just as long as they shut the gates,' Mervin growled.
'That photo I was looking at - I'd like to borrow it please. For our records.'
'All right,' said Mervin in an unfriendly voice, 'if you must.'
مشارکت کنندگان در این صفحه
تا کنون فردی در بازسازی این صفحه مشارکت نداشته است.
🖊 شما نیز می‌توانید برای مشارکت در ترجمه‌ی این صفحه یا اصلاح متن انگلیسی، به این لینک مراجعه بفرمایید.