سرفصل های مهم
فصل 16
توضیح مختصر
زمان مطالعه

10 دقیقه

سطح

متوسط
دانلود اپلیکیشن «زیبوک»
این فصل را می‌توانید به بهترین شکل و با امکانات عالی در اپلیکیشن «زیبوک» بخوانید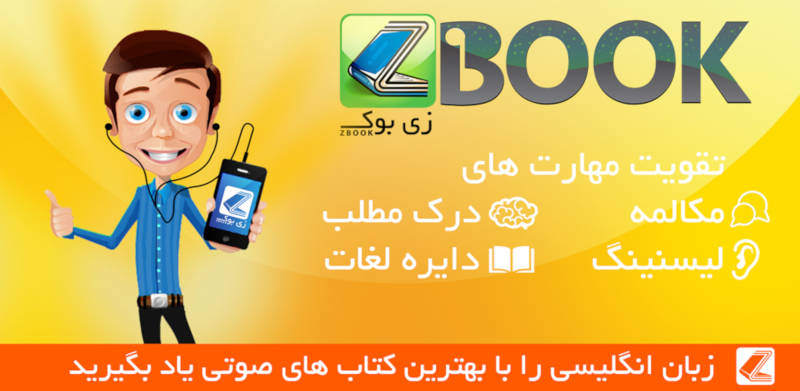 متن انگلیسی فصل
CHAPTER SIXTEEN
Gotcha!
Jane woke earlier than usual. She had had another wakeful night, her mind in a state of chaos and confusion. She knew that probably what she needed to know was there already; like looking for shells among stones on a beach, it was doubtless lying right under her nose.
The previous evening, for example, she had spent some time studying Rose Carter's diary again. Somewhere in it, she was positive, there must be something she had missed, something that might point to a connection between elements which had not until now seemed to be connected. Again she found the Thursday before Rose had died and stared at the entry: JP-3.00!!!
Suddenly it struck her that the letters and numbers had been written in blue biro, but the exclamation marks were in heavy pencil, as if they had been added later. A tiny, subtle point, perhaps, but could it be significant? Anyway, why had Rose stopped her relationship with Jack, as Susan Peck had said? Jane wondered what sort of a person Rose was. What kind of woman would have an affair with Jack Peck, a married man, a man who seemed so cold and distant?
She had been once to Rose Carter's cottage. Maybe she should go back and take a closer look. She called the station to ask them to send a car round. Constable di@k Plumb appeared soon after and they set off for South Heasley.
Rose Carter's house was typical of the area, a picture-postcard cottage with roses growing up the white walls and around the front door. In front, a well-cared-for garden was filled with a sea of plants. Looking at the pretty house with its dark windows and curtains drawn back, Jane fancied that it looked sad and lifeless somehow. It was odd how buildings could sometimes give off a sense that something unpleasant had happened to the people connected with them. A black cat appeared and wound itself round Jane's legs, miaowing with pleasure to see someone.
'Hello, puss. You're a friendly cat, aren't you?' Jane stroked the shiny black fur.
'He's missing his owner, I'm afraid.' A woman's voice came from behind Jane and she turned round.
'Does… did he belong to Miss Carter?' Jane asked.
'I'm afraid so, though we've been looking after him ever since… you know,' said the woman.
'I should introduce myself,' Jane said, showing her police identification. 'I've come to have a look round Miss Carter's house.'
'Pleased to meet you. I'll show you round, if you like. By the way, I'm Mary Brady.'
Inside the house it smelt stale and a little damp. The atmosphere was still: nothing had moved in there for a while to disturb the air, not since the SOCOs had been in a week ago. Nevertheless, Mary Brady seemed to take some pleasure in guiding Jane round the house. It seemed to be the house of an educated, intelligent woman. In the sitting room, which was painted a rich deep pink, crowded bookshelves covered three of the walls, and Chinese carpets in bright colours lay on the highly polished wooden floor. The well-designed kitchen contained a large square cooker typical of the houses in the region. The cooker was cold now but when warm it would have heated the whole house.
'It's a lovely house, isn't it? This was where she worked,' Mary Brady said, opening the door to a small room with more bookshelves, a workbench on one side and a desk against the opposite wall. There was a computer on the workbench, and next to it were some files neatly arranged and some boxes containing discs.
On top of the desk, which was piled high with notebooks and papers, Jane noticed a photograph and bent tо study it. Rose - it must have been a young Rose - was smiling at the camera. Around her shoulders was the arm of her companion, a tall serious-looking man: Jack Peck, also much younger. Perhaps Jack hadn't always been such a cold fish?
Turning to Mary Brady, Jane said, 'Has anyone been here that you know of since Rose died?'
'You mean apart from the police? Well, as it happens, that man came a day or two ago. Yes, Sunday.' She pointed to the photo on the desk. 'He used to visit her a lot, as I told your colleagues the other day. I said hello to him and he said he had to collect something of his from Rose's house. He was quite quick so he must have got what he wanted.'
'Look,' Jane said, 'I'm going to have to check the files on Rose's computer so I may be a few minutes.'
'Oh, fine. I'll leave you in peace, then,' Mary Brady replied and went back to her garden.
Jane switched on the computer and stared at the list of files displayed on the screen. There was nothing that seemed worth looking at. Had Jack come to collect Rose's unfinished work? If so, where was it? She remembered an old detective's trick: always check dustbins. Quickly she found the 'recycle bin' where deleted files were stored. Listed there were two files called HPSamson.xls and HPRiftValley.xls. Something about the words in the filenames struck her as familiar, though she could not for the moment think why. HP, though, surely that must stand for Hunter Products? They had been deleted two days before.
She tried RiftValley.
'Gotcha!' she exclaimed.
HPRiftValley turned out to contain pages and pages of numbers and mathematical signs, and nothing else. She tried HPSamson and found a similar set of data. Taking a clean floppy disc, she copied both the files and put the disc in her bag, grinning to herself. If Jack Peck had been trying to destroy those two files, he had not done it properly.
She shut down the computer, went out of the house and found Mary Brady attending to her plants in her garden.
'Thanks for showing me the house,' Jane said. 'I'll be off now.'
'Not at all,' Mary Brady said. 'I do hope the person who did this awful thing to Rose goes to prison for a long time. She was much loved around here, you know. We were all so shocked to hear about it.'
As Jane sat in the car on the way back to Pilton, she remembered where she had seen the word Samson before.
In Rose's diary, written a week before she had seen Jack Peck for the last time, had been the words:
What exactly is Samson? Ask J
How strange. Could it be that Rose didn't really know what it was she was working on for Hunter Products?
And what about Rift Valley? Why was that name familiar? She thought hard for a bit and finally gave up. It would come to her later.
Then something Pete had said last night started floating around in her mind.
As soon as she arrived in her office, Jane dialled the number for PAW. 'DCI Honeywell here. Is that Elisa Scott?' she said to the friendly, familiar voice on the other end.
'Yes, it's Elisa here. How can I help? Any more car chases?' Elisa laughed softly.
'No, sorry to disappoint you!' Jane grinned into the phone. 'But can you tell me exactly what happened when Rose came in to the PAW office the Friday before she died?'
'Sure. She just came in and told me she was going to go out to Chittleham Farm again in the next few days.'
'Did she say why?' Jane asked.
'Just that she was quite concerned about the animals there.'
'Nothing else?'
'No, although she did seem a bit depressed, when I think about it,' Elisa said thoughtfully.
'Thanks, Elisa,' Jane said. 'That's very helpful.'
'Is it?' Elisa sounded surprised. 'I hope so. You know I got the RSPCA out to look at those sheep. They were in a terrible…'
'Yes,' said Jane vaguely, thinking about the pieces of the puzzle that now seemed to be falling into place. 'That's great…' She said goodbye and hung up.
What had really been going on at Chittleham Farm? There must have been something odd. Why else would Mervin have been paid those large amounts of money by Hunter Products? Jane wondered how much Rose had known.
Rose must have broken off her relationship with Jack on the Thursday before she died. Had they had an argument of some sort? Was that why she had added those exclamation marks to her diary entry? Perhaps it had gone like this: she had wanted to know what Samson meant; and then she had asked the question whose answer she dreaded but which she probably already knew: did Hunter Products test their products on animals?
If the answer had been positive, how torn she would have felt: she was involved with the animal rights protesters' movement while simultaneously not only working for a company that used animals in their research, but also having an affair with one of its employees.
Rose had been planning to go back to Chittleham Farm anyway, to check the animals again. Did she know that it belonged to Jack's brother? Perhaps the animals at Chittleham Farm were somehow involved in Jack's company's work. Had Rose put two and two together last Thursday and made four?
مشارکت کنندگان در این صفحه
تا کنون فردی در بازسازی این صفحه مشارکت نداشته است.
🖊 شما نیز می‌توانید برای مشارکت در ترجمه‌ی این صفحه یا اصلاح متن انگلیسی، به این لینک مراجعه بفرمایید.