سرفصل های مهم
فصل 04
توضیح مختصر
زمان مطالعه

10 دقیقه

سطح

خیلی سخت
دانلود اپلیکیشن «زیبوک»
این فصل را می‌توانید به بهترین شکل و با امکانات عالی در اپلیکیشن «زیبوک» بخوانید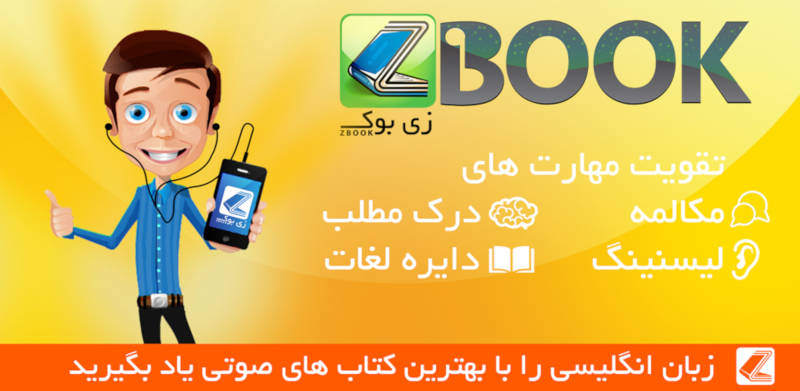 متن انگلیسی فصل
CHAPTER FOUR
Not a pretty sight
'Evening, ma'am. Nice night to be out, isn't it?' Pete remarked. 'Got your boots on? It's a bit wet.'
'Don't worry, I'll be all right.' She followed Pete into a field and they climbed a slight hill. The wind and rain and wet grass at her feet were cold. She held her coat tight around her and shivered.
'You found the place all right, then?' Pete asked pleasantly, making conversation.
'Oh yes, no problem. I knocked at a house a mile or two back and woke up an old man. Couldn't understand a word he said but I got the general idea,' Jane replied, equally polite. 'The local accent's strong, isn't it?'
'You'll get used to it.' Pete was obviously smiling in the dark.
They approached a large tent at the top of the hill. The tent was brightly lit by powerful lamps and they could see shadows of people moving around the scene of the crime. Pete gave Jane some plastic slippers to put over her shoes and they went into the tent and through a circle of red tape.
Inside, several Scene-of-Crime Officers (SOCOs), dressed in white coverall suits, were moving around an old pick-up truck, busily collecting fingerprints, filming the scene with a video camera, and looking with great care through the covered area for hairs, fibres, blood, anything which might provide vital clues.
Pete introduced Jane to a woman holding a torch. 'This is Dr Pat James, the pathologist.'
'How do you do?' Jane said, shaking hands, vaguely aware that she was pleased to find another woman in a largely male world.
'Want to have a look? It's not a pretty sight,' Pat James said, pointing her powerful torch into the back of the pick-up truck where a woman in her early forties lay on her back as if she had just fallen asleep. Behind the woman's head some bags of animal feed were piled on top of each other, half-covered by a rubber sheet. She was wearing boots, thick trousers and a heavy jacket, as if she had been out walking, perhaps across the moor. In death, her face had collapsed inwards like a balloon from which the air had escaped, but there was not much blood - just some on the top of her head, where someone had made an ugly wound and probably broken her skull.
'Who is she?' Jane turned to Pete.
'Rose Carter. From South Heasley. That's a village just outside Pilton,' he explained. 'We got an ID from the cards in her wallet.'
'So who found her?' Jane asked.
'A local lad, apparently,' Pete answered. 'Brian Millman. He helps the farmer during lambing time. As I expect you know, lambs are born at all times of the day or night and the sheep have to be checked regularly.'
'Thank you for that explanation,' Jane murmured.
'Not at all. Anyway, Brian's a bit simple, according to the farmer. The farmer's Mervin Peck, by the way. He farms the place on his own, apart from the help that Brian gives him. Look at that…'
Pete pointed at a large wooden box on the ground close to the pick-up.
But Jane had already started to walk towards the box, which had legs and a sloping roof. 'What is it?' she asked.
'Er… it's a beehive,' Pete said, with some amusement. 'Haven't you ever seen one before?'
'Not like that,' Jane said sharply. 'What's it doing there?'
'It was on top of the rubber sheet that covered the body,' Pete replied. He grinned with boyish enthusiasm. 'It's like something out of a detective novel. "The beekeeper murderer". You know, the murderer's "signature"…'
'Well, perhaps,' Jane replied, a little stiffly. 'More likely The beehive was the nearest heavy object to hold the sheet down. It's very windy, you know. Come on, we need to talk tо the farmer and this boy.'
In the farmhouse kitchen, the farmer, Mervin Peck, was sitting in a brown armchair that was so old the insides were falling out. Two uniformed police constables were standing with their backs to a large, old-fashioned cooker. A young man of around seventeen or eighteen was seated on a wooden chair, resting an elbow on a big square table on which stood several empty mugs, half a bottle of milk and a bag of sugar. Nobody was speaking.
Although it was warm enough inside, the impression was оf a house given the minimum of attention. There were no curtains at the windows, and the ancient, worn carpet was caked with mud. Spiders' webs hung in dark corners. The once-white walls and ceiling were dusty and yellow with the stain of tobacco smoke. Obviously the need of the farm and its animals came before those of housework and home decoration.
'Good evening, sir,' Jane said to the farmer. 'I'm DCI Jane Honeywell. I'm afraid we have to ask you a few questions.'
'Yes,' said Mervin Peck in a dull voice. 'Go ahead.'
'Well, can you tell us what happened, please?' she asked quietly.
'I was asleep,' Mervin began, as if he was unaccustomed to speaking. 'Gone to bed early. Lambing time, see? Next thing I know is the boy there, Brian, he's pulling at me, shouting some nonsense about the police. Couldn't understand what he was on about. Anyway, I had to get up, go outside with him. Took me up into the field with the truck in.'
'It is your pick-up truck, then, sir?' Pete interrupted. 'Is that where you normally keep it?'
'Often leave it in the field overnight if it's got feed in the back. Saves time in the morning,'
'What time was this?' Jane asked.
'About 9.30. Couldn't understand what he wanted so I started to shout at him. He's not quite all there, you know. Never know what he'll do next sometimes.' Mervin touched the side of his head with his forefinger. 'We got to the pick-up and he pointed at the back. At the beehive. First I thought he just wanted to show me the beehive and I thought, terrific, wakes me up just for this. Then I realised he wanted me to look under the sheet. Pulled it back and there was a pair of feet sticking out. I tell you, it gave me a fright. Ain't never seen a dead body before. I mean, I seen plenty of dead animals, but not a human being. Tried pushing the feet, just in case it was an old tramp or someone, having a sleep. But they didn't move. They looked like a woman's feet, quite small, you know, neat-looking.
'Anyway, Brian said he'd wanted another bucket and came out here to get one from the pick-up. I said we'd better get the police and he said could he dial 999, like they do on TV.'
'Did you have a look at the woman's face?' Jane asked him. 'You're right, it is a woman.'
'No. Didn't want to,' Mervin said flatly.
'Do you have any idea who she might be?'
'None at all,' he replied. 'Don't know who she is or how she got there. There's only me lives here and no-one comes up here except Brian and my brother. He keeps his bees out in one of the fields.'
'Her name's Rose Carter,' Pete said.
'Never heard of her,' said Mervin.
'Will I be on TV?' asked Brian.
'Maybe, son. You did well,' Pete told him. 'Well done.' Brian looked pleased.
'Did you see anyone here today, Brian?' Jane asked.
'Yes, I saw Mr Peck.' Brian seemed surprised by the question.
'No, I mean, anyone else?' Jane said. Brian seemed to become suddenly shy. He looked at the floor.
'What time did you come to work today, Brian?' Jane tried again. Brian looked at Mervin.
'He's no good at telling the time,' Mervin explained. 'He starts work at about five in the afternoon. Does 5 p.m. to 5 a.m. Lives just up the road with his grandfather, old Mr Millman.' He must have been the old man I spoke to, Jane thought.
Outside a vehicle could be heard arriving. Jane stood up and went out of the house to watch the body, now contained in a body bag, being loaded into the back of the undertakers car and taken away to the mortuary for a postmortem.
From behind her Pete murmured, 'Well, this is your first major incident, ma'am.'
'I'm aware of that, thank you, Fish,' Jane said sharply. 'I want an incident room set up immediately, with everyone in the department involved. We may need to call in some help from the other departments. I want everyone there at 8 a.m. on the door.'
مشارکت کنندگان در این صفحه
تا کنون فردی در بازسازی این صفحه مشارکت نداشته است.
🖊 شما نیز می‌توانید برای مشارکت در ترجمه‌ی این صفحه یا اصلاح متن انگلیسی، به این لینک مراجعه بفرمایید.