سرفصل های مهم
فصل 14
توضیح مختصر
زمان مطالعه

10 دقیقه

سطح

خیلی سخت
دانلود اپلیکیشن «زیبوک»
این فصل را می‌توانید به بهترین شکل و با امکانات عالی در اپلیکیشن «زیبوک» بخوانید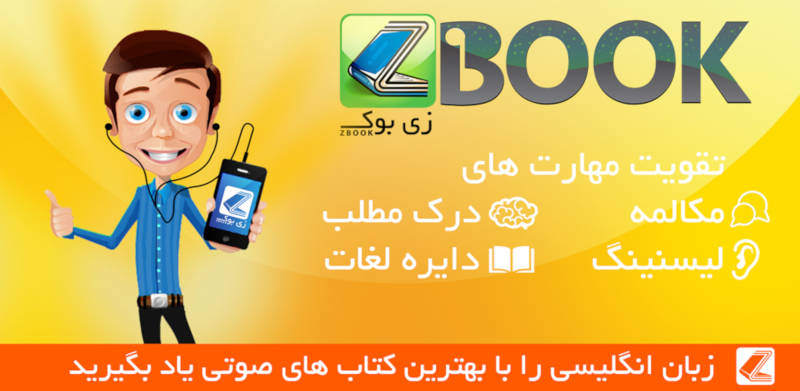 متن انگلیسی فصل
CHAPTER FOURTEEN
An undesirable situation
'This is all rather unfortunate, Jane,' George Ferguson was saying, looking serious as she stood in his office on Monday morning.
Though mildly expressed, George's disapproval stung and Jane tried to offer a defence.
'I agree, sir, it's an extremely undesirable situation and I'm desperately sorry that it's happened. The trouble is, the security's not very good at the hospital. It turns out that there is a service lift right next to Mr Peck's room, for example. Also I'm afraid the WPC on duty was rather inexperienced. But we'll do our best to sort it out, sir.'
'I'm sure you will, Jane,' George responded.
Jane went down to CID where she found her staff looking depressed.
'What the hell's going on, ma'am?' DC Tony Reilly asked. 'Is someone trying to make us look like idiots?'
'Looks like it,' Jane replied bluntly, drawing a plan of the top floor of the hospital on the whiteboard.
'OK. Now listen up, everyone,' she began. 'Whoever murdered Mervin Peck in his hospital bed knew exactly what they were doing. This was a very carefully planned operation. WPC Morgan was attacked from behind, here, just by the passage leading to Mr Peck's room, as she started to walk down the corridor towards the nurses' desk. Notice that there is a service lift which opens immediately onto the corridor just beyond the side room where Mr Peck was. It's likely that the attacker escaped that way.'
'Excuse me, ma'am,' DC Maggie Pincombe spoke up, 'but did the blonde doctor come from that direction also, from the lift?'
'WPC Morgan doesn't think so. She thinks the woman came down the corridor from the nurses' desk,' Jane replied. She continued, 'I'm also fairly sure that Mervins death is somehow connected with the death of Rose Carter, though I don't know how. Meanwhile, we're dealing with a cold-blooded killer here, someone nasty enough to kill a sick man. And someone smart enough to get in and out of the hospital in the middle of the night without being noticed.'
As she finished speaking, a call came through from the hospital. Pete listened briefly and then told the team, 'They have no blonde women doctors on their staff at the moment.'
'I thought they might not, somehow,' Jane said. 'Right, let's brainstorm this.' She wrote on the board the names of all the people who had had any connection with the Rose Carter case. The detectives stared hopelessly at the list of people, wondering which of them had the opportunity, means, or motive, or whether, in fact, any of them had anything to do with Mervin's murder at all.
'Come on, then,' Jane urged her staff. 'What about possible motives?'
'Revenge?' DS Penny Kingdom suggested, a little wildly. 'For Roses death?' .
'Who did you have in mind. Penny?' Jane said.
'Well, I don't know. Jack Peck? We know Rose and he were lovers,' Penny replied.
'But would Jack kill his brother?' DC Tony Reilly asked.
'Well, it does seem rather unlikely,' Jane agreed. 'And, myway, as far as we know, the killer is female.'
'What about PAW? Perhaps one of them wanted revenge?' DC Maggie Pincombe suggested. 'That woman, Lisa Scott?'
'Well, I suppose that's just possible. They would certainly have the necessary skills to carry it out, from all ;i :counts,' Jane replied. 'It could also have been done for no reason at all by an insane person, but the chances of that are very slim. I think the killer probably had very good reasons.' There was a long silence.
'OK,' Jane said finally. 'I want everyone to go through the paperwork, all the statements we've got, everything. Check and double check. Look for anything which might he worth following up.'
The team set to work with renewed enthusiasm. They had now had two mysterious deaths in just over a week, and compared to the usual business of trying to catch car thieves and burglars, this was exciting.
Jane went to her own office to do some thinking, getting a plastic mug of watery coffee from a machine on the way. Maybe Penny's suggestion had not been so fantastic: Jack Peck was certainly an odd character and sometimes extremes of emotion could be hidden under the surface in people who disguised their feelings as he did. But was Jack Peck really so desperate that he would arrange the murder of his own brother? After all, he had visited the hospital at least twice, apparently concerned about his brothers welfare. On the other hand, he must have known roughly where Mervin was, which might possibly indicate his involvement in the crime.
A call came through from the pathologist. 'Would you like some early results of the postmortem on Mr Peck?' Dr Pat James enquired.
'Oh, hello, Pat. Find anything?' Jane said hopefully.
'Well, yes, as a matter of fact,' Pat James said. 'One cause of death was certainly suffocation, as they thought at the hospital.'
'What do you mean, one cause? Is there another cause? The infection on his arm?'
'Well, that was certainly very serious, but it had nothing to do with his death. No, but we did find a rather unusual substance in his blood, ketamine hydrochloride,' Pat James told her.
'What's that?'
'Ketamine hydrochloride is a powerful drug which is usually used by vets for animals, either as an anaesthetic or to kill them,' Pat James replied. 'If you wanted to murder someone, you could give them an injection of this stuff. If Mr Peck was asleep anyway, an injection wouldn't have woken him.'
'But why the suffocation?' Jane asked.
'Probably to make sure he really was dead.'
'Thanks, Pat, you've done a great job.' Jane put the phone down. Thoughts were buzzing round her head like flies. She went back into the CID office and stared at the list of names on the whiteboard.
'What's going on?' Pete asked, as he studied a display on a computer screen. Jane repeated the information the pathologist had given her.
'Well,' he said thoughtfully, 'Hunter Products make animal vaccines, don't they? Perhaps they use animals in their research.'
'Of course! Pete, you're brilliant!' Jane gave him a broad smile. 'They might need to use a drug like ketamine hydrochloride in their research laboratories. So anyone who worked there would be able to get hold of some…'
'Such as Jo Keane,' Pete said.
'Or Jack Peck…' Jane suggested.
'Or even Susan Peck,' Pete finished her sentence just as i he phone rang. It was Dr Fahid.
'What can I do for you, Dr Fahid?' Jane said.
'Ah, I thought that you may be interested to know that we have now got the results of Mr Peck's blood tests back from the laboratory,' the doctor said. 'You remember we sent them off last week when he first came in?'
'Yes I do. And?'
'Well, I was right,' Dr Fahid sounded pleased with himself. 'It seems that somehow Mr Peck had managed to get himself infected with Clostridium septicam and Clostridium welchii.'
'What do they mean?' asked Jane, almost apologetic that she didn't know these technical terms.
'Well, these are two of the bacteria which cause gas gangrene,' explained Dr Fahid. 'However, it's a little strange, an infection of this sort in a place like this. Normally gangrene is associated with war areas, you know, where people may have untreated wounds in very dirty places.'
'So how could he have picked it up?' Jane asked quietly. For some reason, as she had listened to him, his words had sent a chill down her spine. 'He hasn't been near a war, as far as I know.'
'We don't know,' Dr Fahid replied. 'It is quite mysterious. He has no other cuts or damage to his skin where the disease could have entered apart from his bee sting. So we have to assume it has something to do with that. On the other hand, although farms are not clean places, this seems a very unlikely explanation. So, to put it simply, I have absolutely no idea how he could have become infected.'
'Thanks, Dr Fahid,' Jane said and put the phone down thoughtfully.
'What's the matter?' asked Pete, who had been listening closely to this conversation. 'You look as if you've seen a ghost.'
'I don't know,' Jane answered slowly. 'Just something he said made me go quite cold. Pete, would you order me a car? I need to go out to Chittleham Farm again. I'd like you to keep an eye on things here. Someone needs to contact Mervin's lawyer and find out what he and Mervin talked about last Friday. And also go and see Elisa Scott at the PAW office. Ask her what she was doing on Saturday night.'
مشارکت کنندگان در این صفحه
تا کنون فردی در بازسازی این صفحه مشارکت نداشته است.
🖊 شما نیز می‌توانید برای مشارکت در ترجمه‌ی این صفحه یا اصلاح متن انگلیسی، به این لینک مراجعه بفرمایید.