سرفصل های مهم
فصل 19
توضیح مختصر
زمان مطالعه

8 دقیقه

سطح

خیلی سخت
دانلود اپلیکیشن «زیبوک»
این فصل را می‌توانید به بهترین شکل و با امکانات عالی در اپلیکیشن «زیبوک» بخوانید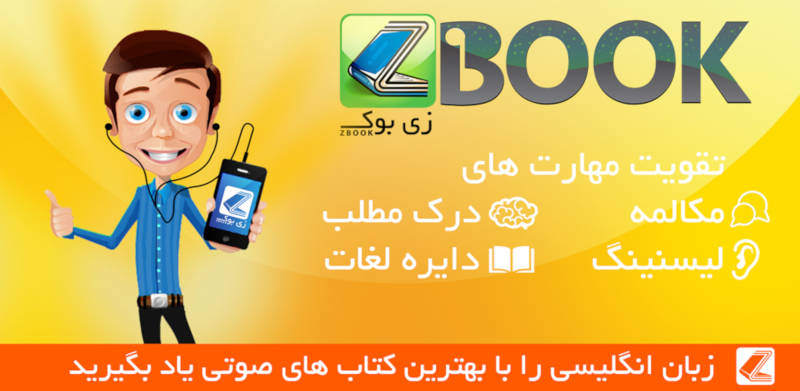 متن انگلیسی فصل
CHAPTER NINETEEN
Astonishing evil
It was one of those magical days people imagine when they think of springtime, one of those days which people wait for all winter. Only good things can happen on days like this, Jane thought, as she stood outside Hunter Products. The sun was rising into a clear blue sky, promising a day so sunny and warm that the early morning mist would soon lift like steam off the fields. In the beauty of the early morning all human cruelty and horror and evil seemed somehow impossible, just a stupid joke, a bad dream.
Chief Superintendent George Ferguson was standing beside her, having just arrived. They were watching several men in white suits - an Army special unit from London - removing the contents of the Hunter Products factory and putting them into white vans.
'I didn't like to wake you up last night to explain. See those boxes?' Jane said to George, with a slightly secretive air. 'They're insect cages, with mosquitoes in them.'
'So?'
'You ever heard of Ebola Fever? Rift Valley Fever?'
'No,' George said. 'What on earth are you talking about?'
'By pure coincidence,' Jane answered, 'I saw something about them on TV the other night. They're especially unpleasant viruses which have caused epidemics in Africa. Last night, when we were called out to the break-in here… well, I suddenly realised what Hunter Products were up to. I contacted MI6 in London and they said they had been watching this company for some time. Until now they've had no firm evidence to go on.'
'So what are they up to?' George asked, looking extremely confused.
'Well, although Hunter Products do make agricultural chemicals and animal vaccines, that's just a cover. Their main business is biological warfare and, in particular, the use of insects as carriers of deadly diseases. What's more, they were about to export their products illegally to a country which has a rather violent ruler in control. Anyway, MI6 will now have all the proof they need.'
'I suppose,' George said, 'that none of this is to be made public?'
'MI6 would like it to remain top secret, yes. The general public cannot possibly be allowed to get the slightest whisper of what this company was doing. Anyway, its more than likely that no-one except the managing director and the scientific director - Jo Keane and Jack Peck, that is - knew what the company really did. The other employees probably thought they were making vaccines.'
'Jane, I'm proud of you,' George said.
'If you'll excuse me sir, I've got a murder case to wrap up.' She smiled. 'We need to ensure that the people in charge of this business go to prison for a long while.'
'Well, come on then, ma'am,' Pete said after Jane and he had interviewed Jack Peck and Jo Keane and then charged them with murder and conspiracy. 'However did you work it all out? How did you know it was Jack that murdered Mervin? Female intuition?'
'No, Pete,' Jane replied with gentle irony in her voice. 'It was actually something you said the other night. About either Jack and Susan Peck both being in it together or not at all. I realised that there could have been two people at the hospital. WPC Morgan was attacked from behind, so someone else could have come from out of the service lift while the so-called doctor kept her occupied.
'Then I saw Susan Peck last night. It seems Jack had made her promise not to tell anyone that he was out of the house until well after midnight on Saturday night. She didn't know what he'd been doing, but when he came in she noticed that he smelt. He probably just smelt of some chemical, but she was convinced he'd been with another woman. She wasn't going to provide him with an alibi just so he could be with someone else. That, she told me, was mad. She withdrew the alibi and she's going to divorce him. She's had enough.'
'I feel sorry for that woman,' Pete remarked.
'She wasn't the only one to suffer,' Jane pointed out. 'He seems to have had no conscience at all. He exploited Rose Carter quite heartlessly, and Mervin became an unknowing guinea pig for his evil experiments.'
'There's something I don't understand,' Pete said. 'Jack must have known about Rose's interest in animal rights. Wasn't it rather dangerous to involve her in his research?'
'You're right,' Jane replied. 'He admitted it was a stupid mistake. He and Rose knew each other from college days, so he helped her out a bit when she first moved here by giving her some work. After a while they started to have an affair and then when they needed someone to do the statistical work on Rift Valley, someone outside the factory, he gave it to her. He thought she would just accept it if he told her that they weren't using animals for experiments. Rose seems to have trusted him for a while. Apparently, she believed he was developing vaccines for diseases in Africa.
'Then on the Thursday before she died, she got him to admit that he did test some of his products on animals. They had a big argument about it and she said she wanted nothing more to do with him. Anyway, she must have guessed that some of the experimental animals were kept at Chittleham Farm.'
The team listened in shocked silence. Despite her delight at the successful outcome, Jane now began to feel sickened. Sometimes her work revealed aspects of human nature that she found hard to cope with. People were capable of astonishing evil. Surprisingly, this had turned out to be as true in this sleepy country place, where families brought their children for holidays, where people came to escape the pressures of big city life, as it was in a city environment. She had to remind herself that the work she did helped to uncover some of the bad things and prevent more of them occurring.
'Pete,' she said, standing up, 'I'm going home. I've been up all night. I'm exhausted.'
'I'll drive you, shall I?' he asked.
'Yes, please,' she answered.
Sitting in Pete's car outside her flat, she suddenly did not want to be alone just now. She needed company, human company. Julian the cat was not sufficient. And she felt like cooking.
She took a coin out of her bag and threw it up in the air. 'What are you doing?' Pete asked as she covered the coin with her hand. Heads, she would ask him, tails she wouldn't. She uncovered the coin. It was heads. 'Do you fancy a curry?' she said.
مشارکت کنندگان در این صفحه
تا کنون فردی در بازسازی این صفحه مشارکت نداشته است.
🖊 شما نیز می‌توانید برای مشارکت در ترجمه‌ی این صفحه یا اصلاح متن انگلیسی، به این لینک مراجعه بفرمایید.