سرفصل های مهم
فصل 13
توضیح مختصر
زمان مطالعه

12 دقیقه

سطح

ساده
دانلود اپلیکیشن «زیبوک»
این فصل را می‌توانید به بهترین شکل و با امکانات عالی در اپلیکیشن «زیبوک» بخوانید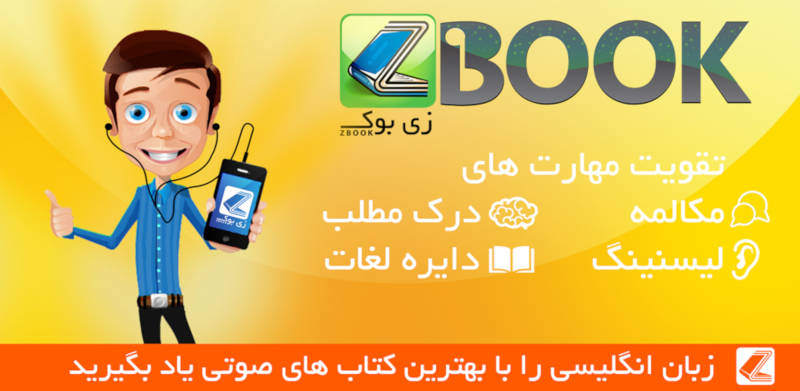 متن انگلیسی فصل
CHAPTER THIRTEEN
Friends Together
And now followed the most terrible time of my life. Magwitch had wanted me to have his money, but when he was sentenced to death, the court took his money and property. I had many debts and no money to pay them. When Magwitch died, Herbert was abroad on business. I was alone.
I became very ill - I had a fever and could neither move nor speak. In my feverish dreams I remembered everything that had happened to me. My thoughts were strange and confused.
I thought I was in the river again, turning over and over in the crashing water. Then I thought I was a little child, sitting beside Joe. More and more in my dreams, the face I saw was Joe's. Joe, who had always been kind, had always been ready to help me. Joe, to whom I had been so unkind and so ungrateful.
Then one day, I opened my eyes. I was very weak, but the fever had gone. And there was Joe, sitting quietly by the window, smoking his pipe and smiling at me.
'Is that really you, Joe?' I said.
'Of course it is, Pip old chap. Waiting to help you as always, Pip.'
'Oh, Joe, I've been so ungrateful,' I said. 'Why are you so good to me?'
'You and me were ever the best of friends, Pip,' Joe answered.
'When you're well enough, we'll leave London and go back to the country, Pip old chap!'
'How long have I been ill, Joe?' I asked.
'How long?' Joe repeated slowly. 'Well, it's the end of May now. Tomorrow is the first of June.'
'And have you been here all this time, Joe?'
'That's right, old chap. Mr Jaggers told us you were ill. Biddy said I must come to you at once, so I did. Biddy is a very good woman. She loves you Pip and so do I. Biddy has taught me to read and write. She has told me to write to her about you.'
As I grew stronger, I told Joe everything. I told him how rich I had been and that now I was poor. But Joe did not want to hear.
'Pip old chap, we've always been the best of friends,' Joe said. 'Why try to explain what's past?
'When you was a child, I tried to save you from Mrs Joe and Tickler. Now I want to keep these troubles from you. There's no need for money to come between us. It never did before.'
With Joe's help, I was soon able to walk a little. My fever had completely gone and I felt better every day.
But one thing worried me. As I grew stronger, Joe became more awkward and uncomfortable with me. He even began to call me "sir".
One night, Joe came into my room and asked me how I was.
'Dear Joe, I am completely well now, thanks to you,' I answered.
Joe touched my shoulder with his great hand.
'Then goodnight, sir,' he whispered.
In the morning, I got up and dressed. I called to Joe, but he was not in his room. His luggage had gone.
Joe had left a note on the table.
As you are well again, I am leaving you. You will do better without Joe now.
Ever the best of friends, Joe.
With the note, were all my bills. Joe had paid all my debts. I knew what I had to do. I would go back to the forge and ask Joe to let me live there. I would live and work there for a short time. Then I would go overseas and work for Herbert.
Later on, I would marry Biddy and live with her as a poor man. It was best to forget Estella. My great expectations were at an end. I would be a happier man without them.
It was late June and the weather was very beautiful. I walked slowly along the road to our village. I was enjoying the quiet peace of the fields and paths that I knew so well.
In the country I could live a simple life with Biddy. Joe would be nearby at the forge. Here I would forget the past and all my foolish dreams.
The village school, where I thought I would find Biddy, was closed. I walked on to the forge, and that too was closed.
But all the windows of our house were open wide. There were clean curtains at the windows and the little garden was bright with flowers.
And there, in the doorway, stood Joe and Biddy, holding hands. When they saw me, they laughed with pleasure.
'My dear Biddy, how smart you look!' I said. 'And you too, Joe,' I added. 'What's the matter?'
'It's my wedding-day, Pip!' Biddy cried. 'And I'm married to Joe!'
So my last dream disappeared.
'Dear Biddy, you have the best husband in the world,' I said. 'And you, dear Joe, have the best wife. She will make you very happy, my dear, dear, Joe.
'I have come to thank you for everything you have done for me,'
'Perhaps you will have a child, a little boy,' I went on. 'Tell him how I love and respect you both. Teach him to grow up a better man than me. And forgive me, dear Joe, for the wrong I have done you.'
'Pip, dear old chap, there is nothing to forgive,' Joe said. 'God knows, there is nothing to forgive.'
'Nothing to forgive, Pip dear, nothing to forgive,' Biddy whispered.
A month later, I left England and went to Egypt. I worked there as a clerk for Herbert. He and his partner were doing well, and, after a few years, I became a partner too. Herbert married Clara and I paid back my debt to Joe.
I worked in Egypt for eleven long years. I did not return to England in all that time.
Then, one evening in December, I returned to the old forge. I opened the kitchen door quietly and looked in. There was Joe, sitting in his place by the fire. And there, sitting on a stool next to him, was a little boy.
'We called him Pip, after you,' Joe said. 'We hoped he would grow like you, and we think he has!'
'I am very pleased, Joe,' I said.
'I do not think that I shall ever marry and have children,' I went on. 'But I shall love young Pip as if he were my own son.'
'But you will marry and have children of your own, Pip,' Biddy told me, with a smile.
'That's what Herbert and Clara say,' I replied. 'But I shall never marry.'
'Dear Pip,' Biddy said softly, 'Are you sure you still don't long for Estella? I'm sure you have not forgotten her.'
'My dear Biddy, I have forgotten nothing of my past life,' I answered. 'But that dream has gone, like all the others.'
I knew that Estella's marriage had been unhappy. Her husband, Bentley Drummle, had died, but I was sure that Estella had married again.
After supper, I decided to visit the place where Estella and I had first met. I walked slowly from the forge and it was almost dark when I reached the tall iron gates. Satis House had been pulled down and the old garden was completely overgrown. Only the gates and the garden wall were standing. I walked in the garden in the evening mist. The moon and a few stars shone in the sky.
A woman was walking in the garden. As I got closer to her she turned and spoke my name.
'Estella,' I answered quietly.
'I am surprised that you recognize me,' Estella replied. 'My sad life has changed me, Pip.'
Estella was still beautiful. But there was a sadder, kinder look in her eyes. She touched my hand gently.
'It is strange that we should meet here, Estella, after so many years,' I said. 'Do you often come back?'
'I have never returned until today. All this belongs to me now. It is all I have left. You have been working overseas, I think.'
'Yes,' I answered. 'I work hard and I am doing well.'
'I have often thought of you, Pip,' Estella said.
'You have always been in my thoughts,' I answered.
'It is strange to be here, in the old place again,' Estella said. 'I have changed. I am a better person, I hope. You were kind to me all those years ago, Pip. Be kind to me now. Let us part from each other as friends.'
'We are friends,' I answered, 'friends who will never part. For now I have met you again, Estella, I will never let you go.'
Estella smiled. I held her hand and we walked together out of the overgrown garden. And I knew that, this time, we would never, never part.
مشارکت کنندگان در این صفحه
تا کنون فردی در بازسازی این صفحه مشارکت نداشته است.
🖊 شما نیز می‌توانید برای مشارکت در ترجمه‌ی این صفحه یا اصلاح متن انگلیسی، به این لینک مراجعه بفرمایید.