سرفصل های مهم
فصل 03
توضیح مختصر
زمان مطالعه

12 دقیقه

سطح

ساده
دانلود اپلیکیشن «زیبوک»
این فصل را می‌توانید به بهترین شکل و با امکانات عالی در اپلیکیشن «زیبوک» بخوانید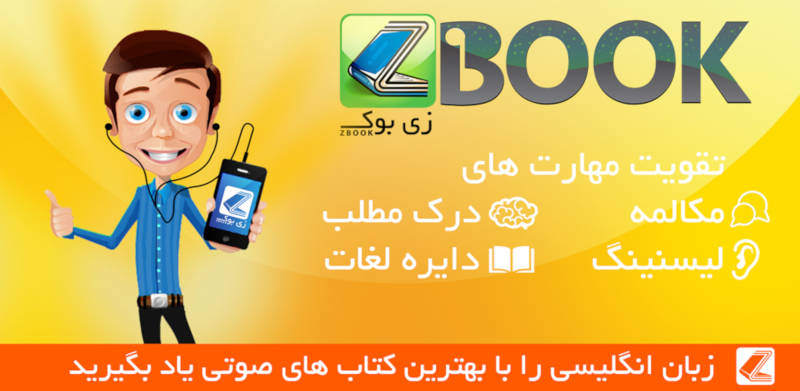 متن انگلیسی فصل
CHAPTER THREE
At Miss Havisham's
One the evening, about two years later, Joe and I were sitting together by the fire. Mrs Joe had gone to town with Uncle Pumblechook in the pony-cart.
I had learnt to read and write a little and Joe was very proud of me. I was trying to teach him the alphabet. But the only letters he could recognize were J, O, and E.
'I think it's too late for me to learn, Pip old chap,' Joe said sadly. 'I never went to school. My mother wanted me to go to school but my father would not let me. He was a hard man, Pip. My father was a blacksmith. He kept me away from school and made me work for him. He was cruel to my mother and often beat her.
'That's why I let your sister do what she wants,' Joe explained. 'She's hard on you, I know, Pip, but she has a good heart. She looked after you when your mother and father died. She was looking after you when she agreed to marry me. "Bring the poor little child", I told her. "There's room at the forge for him."'
I began to cry and to thank Joe for his kindness. I knew what a good friend he was to me.
It was now eight o'clock and dark outside. Joe put more coal on the fire. We stood by the door and listened for the sound of Uncle Pumblechook's pony-cart.
Not long afterwards, my sister and Uncle Pumblechook arrived. They stood and warmed themselves by our kitchen fire. As Mrs Joe took off her bonnet and shawl, she looked at me sharply.
'Well, this boy should be grateful to me now,' she cried.
Joe and I looked at each other in surprise.
'Quite right, quite right,' Uncle Pumblechook replied. 'He should be grateful for the opportunity she's giving him!'
Joe and I were even more surprised.
'Well, what are you staring at?' Mrs Joe snapped. Her face was redder than ever with the cold.
'A "she" was mentioned…' Joe began politely.
'Miss Havisham isn't a "he", I suppose,' my sister answered sharply.
'Miss Havisham who lives in town?' Joe asked in surprise. 'How does Miss Havisham know Pip? She never leaves her house, does she?'
'She doesn't know Pip, but she does know Uncle Pumblechook,' Mrs Joe explained impatiently. 'She wants a boy to go to her house and play. Uncle Pumblechook kindly mentioned this boy here. So he's going back to town with Uncle Pumblechook tonight. And tomorrow he'll play at Miss Havisham's, or I'll play with him!'
Without another word-; Mrs Joe grabbed hold of me with her bony hands. She washed and scrubbed me until I could hardly breathe. Then I was dressed in my best clothes and given to Uncle Pumblechook.
'Goodbye, Joe!' I cried, as I was pushed out of the door by Mrs Joe.
'Goodbye and God bless you, Pip old chap!' Joe answered. In a moment, I was sitting in Uncle Pumblechook's pony-cart and we were on our way to town.
At ten o'clock the next morning, Uncle Pumblechook drove me to Satis House where Miss Havisham lived.
The house was very big and gloomy. The tall iron gates in front of the house were locked. Uncle Pumblechook rang the bell and we waited.
In a few minutes, a beautifully dressed girl came across the paved courtyard towards us. She was very pretty and she looked very proud.
'What name?' the young lady asked.
'Pumblechook. And this is Pip,' Uncle Pumblechook answered politely.
'This is Pip, is it?' the girl said, looking at me scornfully. 'Come in, Pip.'
The girl was carrying a large bunch of keys. She unlocked the gate with one of them and held the gate open. I went in and Uncle Pumblechook started to follow. But the girl stopped him.
'Do you wish to see Miss Havisham?' she asked.
'If Miss Havisham wishes to see me . . .' Uncle Pumblechook began.
'But she doesn't,' the girl said sharply. 'Come along, boy.'
She locked the gate and led me across the courtyard. It was clean, but grass grew between the stones, as though no one ever walked there. I saw now that the girl was about my age. But she was so beautiful and so proud that she seemed much older.
The big front door had chains across it. We walked on to a side door and the girl opened it.
Inside the house everything was dark. The curtains were drawn and the shutters were closed on all the windows. The girl picked up a burning candle and this was our only light. She led me along several dark passages and up a wide staircase. At last, we came to a door where the girl stopped.
'Go in,' she said.
'After you, miss,' I whispered politely.
'Don't be silly, I'm not going in!' the girl answered. And she walked away, taking the candle with her.
Feeling very afraid, I knocked at the door.
'Come in,' a woman's voice said quietly.
I opened the door slowly and went inside. I looked around me in the greatest surprise.
The room was large and full of furniture. But heavy curtains shut out the daylight and the room was lit only by candles. I saw that I was in a lady's dressing-room. And at the dressing-table sat the strangest lady I had ever seen.
She was dressed richly, in satin and lace clothes, and everything she wore was white. A long white wedding veil hung down from her head. I saw with surprise that the lady's hair was white, too. She wore bright jewels and there were other jewels lying on the table in front of her. One of her shoes lay on the floor. The other one was lying on the dressing-table. Her elbow was on the dressing-table and she was resting her face on her hand.
Trunks full of clothes were placed about the room. Each one contained many silk and satin dresses. But the dresses were faded and torn.
And then I saw that everything that had once been white was now faded and yellow. The fair young bride was now an old woman whose skin was yellow and wrinkled. Only her dark eyes showed that she was alive.
Then the lady moved and those dark eyes stared at me.
'Who is it?' she asked
'Pip, maam. Mr Pumblechook's boy. I've come to play.'
'Come here. Let me look at you,' the lady said.
I moved nearer, but I was afraid to look at her. Then I saw that a watch on the dressing-table had stopped at twenty to nine.
'Are you afraid to look at me?' the lady asked me slowly. 'Are you afraid to look at a woman who hasn't seen the sun shine since before you were born?
'Look here,' Miss Havisham whispered, touching her heart. 'My heart is broken, broken. And I am so tired… But I thought I would like to see a child play… So play, boy, play!'
I stood there, unable to move, not knowing what to do.
'Call Estella,' Miss Havisham said at last. 'Go to the door and call her.'
I was afraid, but I had to do what she asked. So I opened the door. I called out several times, then I saw the girl walking towards me, the candle in her hand.
Miss Havisham smiled as the beautiful girl came into the room. She held a jewel against Estella's pretty brown hair.
'My jewels will be yours one day,' Miss Havisham said quietly. 'Now I want you to play cards with this boy.'
'This boy? But he's so common!' Estella exclaimed. 'Look at his clothes. He's just a common working boy!'
'Never mind,' Miss Havisham whispered. 'You can break his heart, can't you?'
So I played cards with Estella. When I made mistakes, she laughed at me and so, of course, I made more.
'What rough hands this boy has!' Estella exclaimed, as I held the cards. 'And what heavy boots he's wearing!'
'Why don't you answer her, Pip?' Miss Havisham said at last. 'She says cruel things about you. What do you think of her?'
'I don't want to say,' I replied.
'Whisper to me,' Miss Havisham said, bending down.
'I think she is very proud,' I said quietly.
'Yes, and what else?'
'I think she is very pretty,' I went on.
'Anything else?'
'I think she is very rude. And please,' I added, 'I should like to go home now.'
'Finish your game of cards first,' Miss Havisham said.
When Estella had won the last game, she threw the cards down with a scornful smile.
'Come here again in six days, Pip,' Miss Havisham said as I was leaving. 'Take him downstairs, Estella. Give him something to eat and drink before he goes.'
I followed Estella down the gloomy stairs and along the dark corridors. She opened the side door and the bright daylight hurt my eyes and confused me.
Estella told me to wait in the courtyard. In a few minutes, she returned with some meat and bread. She placed the food on the ground, as though I was a dog. Tears came into my eyes. I turned my head away, so that Estella would not see me crying. But when she had gone, I cried aloud and kicked the wall with the heavy boots she had laughed at.
After a time, Estella returned with her keys and unlocked the iron gate.
'Why aren't you crying?' she asked me with a smile.
'Because I don't want to,' I replied.
'Yes, you do,' she said. 'Your eyes are red with crying. You are nearly crying now.'
She laughed, pushed me outside the gate and locked it behind me.
I went straight back to Uncle Pumblechook's, but he was not at home. So I began the long walk back to the forge alone.
As I walked along, I thought about the strange things I had seen.
I thought of Estella and her scorn. She had made me ashamed of my clothes, my boots and most of all, myself. I wished I had never seen her. But then I remembered how beautiful she was.
مشارکت کنندگان در این صفحه
تا کنون فردی در بازسازی این صفحه مشارکت نداشته است.
🖊 شما نیز می‌توانید برای مشارکت در ترجمه‌ی این صفحه یا اصلاح متن انگلیسی، به این لینک مراجعه بفرمایید.