سرفصل های مهم
فصل 11
توضیح مختصر
زمان مطالعه

12 دقیقه

سطح

ساده
دانلود اپلیکیشن «زیبوک»
این فصل را می‌توانید به بهترین شکل و با امکانات عالی در اپلیکیشن «زیبوک» بخوانید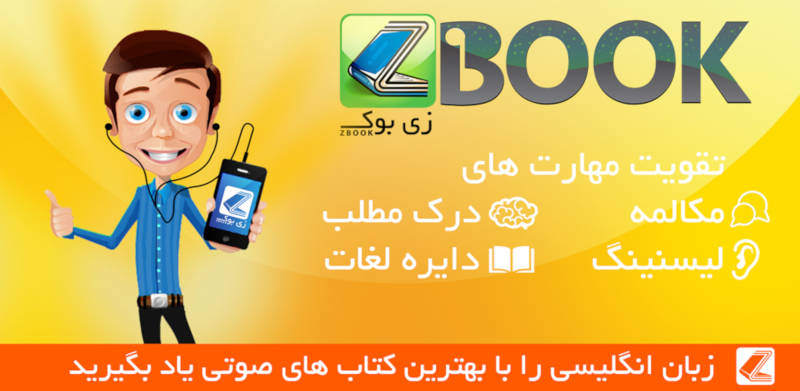 متن انگلیسی فصل
chapter eleven
Kara's Story
'I don't know where to start…' she said. 'But I suppose it was over six months ago on that Saturday morning when Mum and Dad told us that they were going to separate. They pretended that it was because of work. "Dad has to go to Australia as part of his new job," Mum told me. But I knew - Martin knew - we both knew the real reason he was going to Australia. We had both heard Mum and Dad arguing and shouting at each other. And we had heard the long silences when they hadn't spoken to each other. I'm not sure which was worse - the noise of the arguing or the silence. And while they were arguing or sitting in silence, we both felt like we weren't in the room. Sometimes Mum would say, "Let's talk about this later," or "Not in front of the kids". But most of the time they fought their way around us while we watched and said nothing. It made me unhappy of course, but Martin was younger and he didn't understand what was happening. He slowly became very quiet and very angry.
'On that Saturday, I was sitting in the living room with Martin while Mum and Dad were shouting at each other in the kitchen. Suddenly I saw Martin take a box of matches from the shelf and I knew that he was going to do something bad. I didn't try to stop him. He lit one of the matches and moved towards the waste-paper basket. He carefully lit the paper that was in the basket and watched the flames rise. Then he came and stood next to me. The smell of burning was strong and Mum and Dad came running in quickly. They just stood there. I remember the look of shock in Dad's eyes.
'I put the fire out. Then Martin started crying and I started shouting at Mum and Dad, telling them to stop arguing because it was making Martin angry. They spent the rest of the day being nice to us, telling us how much they loved us.
'Martin liked Mum and Dad being nice to him so, a few days later, he started burning some clothes in my bedroom.
'I suppose he thought that he could stop them from separating. He thought that if he kept lighting fires they would realize how bad he felt and maybe they would stay together. But they didn't. Dad even talked about separating us. "Maybe Martin could come and live with me in Australia and Kara could stay here with you,"' Dad said. But Mum wanted us to stay together. So Dad left and Martin became more upset and more angry.
'A few days after Dad had gone, I came home and found Martin in his room playing with a cigarette lighter. It was during the school holidays and Mum was out at work. We were the only ones in the house. I started shouting at Martin and I told him that he had to stop. I told him that Dad was never going to come home again. Martin said I was lying and that it was all my fault. It was my fault that Mum and Dad had argued. It was my fault that Dad had left home. That's when I said… I said…
'"Martin, I wish you were dead!"
'I didn't mean it. I was angry. Martin stared at me and I'll never forget the look in his eyes. He looked as if he hated me. Then he walked out of the room. I heard him leave the house, shutting the front door hard behind him. A few minutes later I went to find him. I felt bad about what I had said and I wanted to make things better again because I loved him. He was my little brother.
'I walked to the end of the street but I couldn't see him. I walked across the park near our house but he wasn't there. I looked everywhere but I couldn't find him. I sat down on a bench and felt terrible. That was when I heard the sirens and saw two - maybe three - fire engines driving past very fast. I knew immediately that something had happened and that Martin was responsible. So I ran after the fire engines and saw them disappear round the corner into our street.
'I ran as fast as I could and all the time I was thinking, It's my fault. I told Martin that I wished he was dead. I'm guilty.
'When I got to our street, there were people everywhere. The fire engines were in the middle of the street and the fire fighters were breaking down the front door to our house, trying to get inside the burning building. Our home was on fire and there was nothing they could do to stop it. Forty minutes later the house was just four walls with an empty black hole inside.
'So… that was the famous 'incident'. It was in all the newspapers and on TV. You probably saw it. I can still see the newspaper headlines - "Pyro Boy Burns Down Broken Home".
I had to look the word up in the dictionary: "Pyromaniac - someone who wants to start fires because they have a mental illness". It's an ugly word. An ugly word to describe people who do terrible things.'
John looked into Kara's eyes.
'And what happened to Martin?' he asked. 'Did the police find him?'
'I was the one who the police interviewed,' Kara replied. 'I was the one who had to see all the doctors and listen to all their questions. Nobody talked to Martin.'
'Why not?' John asked.
'Because…' Then Kara went silent.
'Because what?' John continued. He knelt down in front of Kara and held her hands. 'Let him go, Kara,' he said. 'Let him go-'
'What do you mean?' Kara asked.
'You heard his voice. You heard it when you arrived at Owl Hall, remember?' John said.
Kara remembered the voice that had whispered to her the night she arrived at Owl Hall. 'Kara!' it had said. 'Help me. Let me go!'
'Stop pretending,' John said.
'I'm not pretending,' Kara said.
'Then tell me what really happened to Martin,' John said.
There was a long silence and Kara could hear her heart beating. She wondered if John could hear it too. Then she looked into John's eyes and said the words for the first time.
'Martin is dead.'
The two of them looked at each other without speaking for a few seconds. Then John said, 'How did he die?'
Kara stared down at the ground. Then she slowly started to cry. 'When we argued, I heard the front door shut. I thought he'd left the house. But he hadn't. He stayed in the house and started the fire. But this time, I wasn't there to put it out. He died in the fire. Martin's dead.'
Kara suddenly felt as if a huge weight had been lifted from her shoulders. Martin was dead. For the first time in six months she had said the words. 'Martin is dead.'
'So why have you been pretending that he's still alive?' John asked.
'Everybody thinks it was my fault,' Kara said.
'No, they don't,' John replied. 'Martin started the fire, not you. Everybody knows that.'
Kara's expression suddenly changed. She took her hands away from John and stood up. She looked at John like she was looking at a stranger.
'How do you know?' she asked. 'How do you know what everybody thinks?'
'I-' John started to answer but Kara stopped him.
'You knew, didn't you? All this time, you knew that Martin was dead! Why didn't you say anything?' she asked.
'I wanted to help you,' John said.
'You work for the doctor, don't you?' she said. 'You work for Howard. That's why you became my friend. You're not really my friend, are you? This was all a trick!'
'No, Kara,' John said.
But Kara was not listening. She felt the tears running down her face and she turned and ran from the barn. She wanted to escape everything and everyone so she ran as fast as she could back to the main house. As she came into the courtyard, Mum and Howard appeared at the front door. Mum looked frightened.
'Kara!' she shouted. 'Where have you been? We've been looking for you everywhere. Oh darling, are you alright?'
'Stop lying to me!' Kara said. 'Everybody's lying to me. Tell me the truth. I want to know the truth!'
مشارکت کنندگان در این صفحه
تا کنون فردی در بازسازی این صفحه مشارکت نداشته است.
🖊 شما نیز می‌توانید برای مشارکت در ترجمه‌ی این صفحه یا اصلاح متن انگلیسی، به این لینک مراجعه بفرمایید.