سرفصل های مهم
فصل 12
توضیح مختصر
زمان مطالعه

16 دقیقه

سطح

ساده
دانلود اپلیکیشن «زیبوک»
این فصل را می‌توانید به بهترین شکل و با امکانات عالی در اپلیکیشن «زیبوک» بخوانید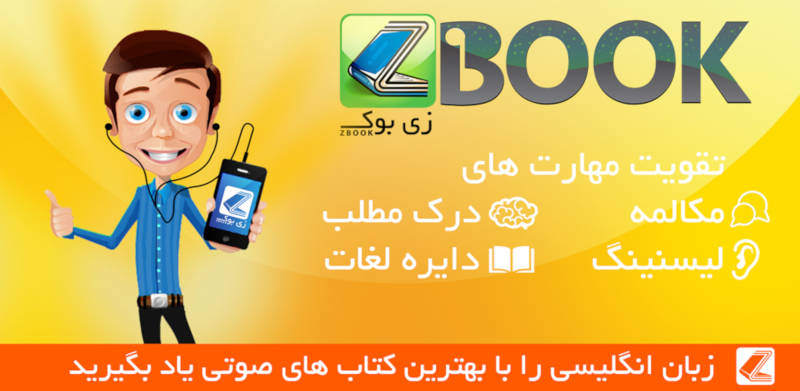 متن انگلیسی فصل
Chapter twelve
A New Beginning
Kara, Mum and Howard sat at the kitchen table. Mum had made a pot of tea. She poured the tea nervously and looked at Howard. Howard understood and started speaking.
'Kara,' he said. 'Your mother contacted me because she thought I might be able to help you.'
'One of your other doctors told me about Owl Hall, Kara,' said Mum. 'It has a fantastic reputation.'
'A reputation for what?' Kara asked.
'Owl Hall is one of the best CTTs in the country,' Howard continued.
'CTT?' asked Kara.
'Centre for Troubled Teenagers,' he said. 'We provide a space for families to sort out difficulties. If parents are having problems with their teenage children then they can come and spend some time here together. Being at Owl Hall is like being on holiday so we can watch the relationships between parents and children. Then we suggest ways of improving things. We also encourage our guests to write a blog so we can understand what they are thinking.'
'You've read my blog?' Kara asked.
'As your doctor, yes. I can promise you that everything is private,' Howard said. 'No one else has read your blog, not even your mother.'
'You're not my doctor,' Kara said.
'Don't be angry, darling,' Mum said. 'You needed help. We both needed help.'
'It wasn't my fault,' Kara said before she could stop herself. 'Martin's death… the fire…'
There was a pause while Mum looked at Howard and Howard looked at Kara.
Then Mum looked back at Kara. 'Of course it wasn't your fault,' Mum said slowly. 'It was my fault and your father's fault, but it was never your fault. All this time I thought you were trying to keep Martin alive as a way to punish me. Howard has helped me understand what was really happening. I didn't know that you felt guilty too.'
There was an awkward silence.
Then Howard said, 'The main thing is that you're both getting better now, Kara - you and your mother.'
'Yes. Thanks to you, Howard,' Mum said.
'Why are you thanking Howard?' Kara said. 'He didn't do anything. You should thank John.'
'Who's John?' Mum asked.
'He's Howard's assistant,' Kara replied.
When Howard heard this he looked confused.
'You never told me about an assistant,' Mum said to Howard.
'I don't have an assistant,' Howard said.
Kara thought about Howard's words for a moment. Was he telling the truth?
'Then who is John? Is he another patient?' Kara asked. 'Are all the people I've seen at Owl Hall your patients?'
Howard looked at Kara for a long time. Then he shook his head. 'I'm sorry, but I can't discuss other patients at Owl Hall,' he said.
Suddenly Kara's mother wanted to know more about John. Who was he? How old was he? How long had Kara known him? Kara did not want to answer Mum's questions so she got up quickly and walked out of the kitchen. She needed to find John.
The moon was bright and Kara ran back to the barn but he was not there. She went to John's cottage and knocked on the door but it was John's father who opened it.
'Is John here?' she asked.
'No,' replied his father impatiently. 'He hasn't come back yet. Now, if you'll excuse me… I'm very busy working.'
Kara ran on. She ran up the bumpy track to Howard's house on the hill. Inside, she ran straight to the door to the basement but it was still locked. So she took the key from under the silver bowl, unlocked the door and went down the stairs. But John was not there. She looked at all the monitors with their pictures of Owl Hall. She was hoping to see John on one of them but he did not appear.
Then she saw something on the desk in the basement. It was a large blue folder, full of papers. Someone had written something on the front of the folder - 'Case number X450899'.
Kara looked inside the folder and found a large photograph of herself. There were newspaper cuttings about 'the incident' in the folder. There were school reports and reports from the police and the other doctors she had seen. There were copies of all her blog entries and a form on which Howard had made a note of everything Kara had done since she had arrived at Owl Hall. At the bottom of the form Howard had written in big letters 'See Case #X450892'.
Kara looked around her. In the corner of the room there was a filing cabinet. She opened the top drawer and saw that it was full of folders. They were all different colours and had different case numbers on the covers. Kara searched for case #X450892 and found it almost immediately. She opened the folder and found herself looking at a photograph of John. The folder was full of papers and she wondered what they were. Were they police reports? Newspaper stories? Then Kara saw something else in the folder.
It was a map… of an island.
'John!' Kara shouted.
John was sitting alone on his island, writing in his red book. But when he heard Kara's voice, he stood up.
'I need to see you!' she cried.
Kara was standing at the side of the lake and waving to John. John quickly got into the boat and a few minutes later he was standing next to Kara. John smiled nervously.
'So we're still friends?' he asked.
'Yes… We're still friends,' Kara answered.
'You're crazy,' he said.
'That's what the doctors say,' Kara said. They both laughed and then they looked at each other for a long time.
'Do you ever want to be someone else?' John asked.
'I don't know,' Kara replied. 'Sometimes, I guess.'
'I do,' said John. 'All the time.'
'Why?' Kara said. 'I don't want you to be anyone else. I think you're really clever. You know more about me than I do. And you knew about this place.'
'The island?' asked John.
'No. Owl Hall, stupid,' said Kara.
They both laughed again.
'You don't need to be clever to know what's going on here,' John said. 'How many holiday homes do you know with so many cameras? I knew there was something wrong with this place as soon as I arrived.'
'You should be a spy,' Kara said.
'I know,' he said. 'It didn't take me long to find the basement and the key to get inside. I spent a lot of time in there. And no one ever found me. I could always see when Howard was coming back by looking at the monitors.'
'That's how you knew so much about my past and about Martin. You read my case file,' said Kara.
'And I hacked into the computer system so I could send you messages,' said John. 'Howard never discovered them.'
'What about your dad?' Kara asked. 'What did he think you were doing?'
'I don't know,' John said. 'He doesn't care about me.'
'Of course he does. Why do you call him sir?' Kara asked.
'He thinks children should always obey their parents,' said John. 'We've never been close. Not like you and your mum. You're lucky. My dad's always busy with his work.'
Then John looked away from Kara. 'So do you know my story now?' he asked. 'Did you read my case file? About what happened at school?'
'No, I didn't,' Kara replied. 'But when you're ready, you can tell me about it. I want to hear your story from you and not from some notes or reports.'
Then Kara looked at the red book that John was holding. 'What are you writing?' she asked.
'Words,' John said.
'You love words, don't you?' said Kara.
John did not answer.
'You should be a writer,' Kara said.
The boy moved nervously. 'I don't think so,' he said. 'Words are dangerous.'
'Dangerous?' Kara said. 'How are they dangerous?'
'Words can hurt,' replied John. 'Sometimes words can kill.' John looked very unhappy and Kara knew he was thinking about something from another time and place. Kara did not ask him any more questions.
The next morning, Kara wrote her final blog entry. It was the craziest blog entry she had ever written. She knew that Howard would read it and she wanted to give him something special to read.
Then, after breakfast, Mum told Kara to pack her things. They were leaving Owl Hall and going home.
They had moved into their new home four months ago. It was in a new town and Kara had thought she would never make any friends. But now she had a friend and the future looked brighter. Kara was happy to go home but sad to leave John. He had helped her and now she wanted to help him.
Howard came to say goodbye to them. He seemed sad to see them leaving. Even Max looked sad.
'Don't you want to say goodbye to your friend?' Mum asked.
Kara shook her head. John was a good spy and Kara was sure that he knew what was happening. He was probably sitting in the control room now, watching them all on one of the monitors. If John wanted to say goodbye then he would come and find her. She secretly hoped he would.
Mum and Kara put their cases in the back of the car. As she was getting into the car, Kara thought she heard a voice whispering to her.
'Kara. I'm sorry,' the voice said.
She looked up and saw Martin standing at one of the bedroom windows. Kara knew that it wasn't really Martin but he looked so real.
'Thanks for letting me go,' Martin whispered. 'I'm free now.'
For a moment Kara felt sad as she remembered her dead brother. Then Mum waved goodbye to Howard and started the engine. She drove the car out through the gate of Owl Hall and down the track towards the road. Kara looked back. She thought she could still see Martin at the window. Then suddenly Mum put her foot on the brake and the car stopped.
Kara turned round and saw John in front of them. He was standing in the middle of the track. Then he walked round to her side of the car and Kara opened the window.
'Hi,' John said.
'Hi,' Kara said.
Kara turned to Mum. 'Mum?' she said. 'This is my friend. His name is John.' Then she turned to John. 'This is my mum.'
'Hello,' John said.
'Nice to meet you,' Mum said to John. 'You must come and visit us soon. Kara would like that, wouldn't you, Kara?'
Kara nodded her head. John was holding a package. It was about the size of a box of chocolates, wrapped in brown paper with a string tied around it.
'This is for you,' John said. Then he held out the parcel and Kara took it.
'Thanks,' she said.
John stepped back and Kara's mother started driving slowly away.
'Chapter Thirteen is the best part!' John called.
Kara watched him grow smaller and smaller as her mother drove away. Then the car turned the corner and they were back on the main road.
'He seems like a nice boy,' Mum said.
Kara untied the string and opened the parcel. Inside she found the red book that John had been writing in. She opened the book and read 'To Kara' on the first page. Then she turned the page and started reading:
Chapter One
Arrival
Kara leant her head against the car window and looked out at the other cars driving past on the motorway. Where had the cars been? Where were they going? Who were the people sitting inside them and what were they thinking?
Kara smiled. John had written the story of her visit to Owl Hall. She turned the pages and read sentences that told the story of her past few days. There were the funny moments, sad moments and the frightening moments. Then she remembered John's last words: 'Chapter Thirteen is the best part!'
Kara quickly looked through the book. She reached the end of Chapter Twelve and then turned the page.
مشارکت کنندگان در این صفحه
تا کنون فردی در بازسازی این صفحه مشارکت نداشته است.
🖊 شما نیز می‌توانید برای مشارکت در ترجمه‌ی این صفحه یا اصلاح متن انگلیسی، به این لینک مراجعه بفرمایید.