سرفصل های مهم
فصل 06
توضیح مختصر
زمان مطالعه

11 دقیقه

سطح

ساده
دانلود اپلیکیشن «زیبوک»
این فصل را می‌توانید به بهترین شکل و با امکانات عالی در اپلیکیشن «زیبوک» بخوانید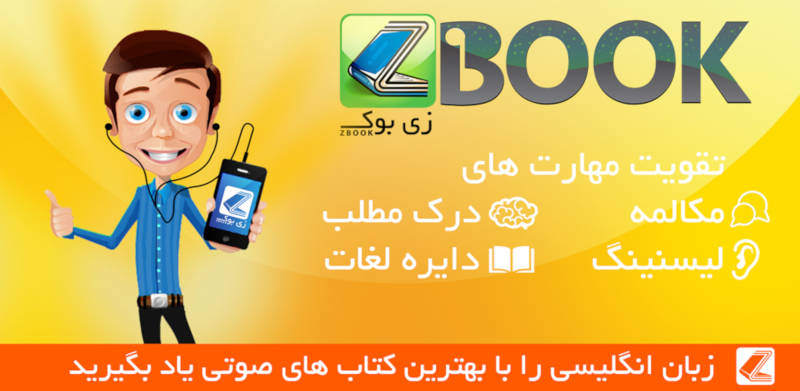 متن انگلیسی فصل
Chapter six
Something Bad
Kara woke up early the next morning. She got dressed quickly and then quietly opened the bedroom door. She checked that the door to Martin's room was shut, then she walked slowly down the corridor to the top of the stairs. She waited a few seconds and listened. Was Mum awake? When she was sure that no one had heard her, she went downstairs and silently opened the front door.
Outside it was a beautiful fresh morning. Yesterday's rain had washed everything clean and the leaves on the trees were a deep green. Kara breathed in the clean country air as she walked quickly past the cottages towards the barn.
Inside the barn everything was quiet. All she could hear was the old clock and some birds in the roof. Kara looked around her.
'Hello? Are you there?' she said. There was no reply so she walked through to the other end of the barn. There were several large pieces of furniture along the back wall, including cupboards and wardrobes. A large mirror was leaning against one of the wardrobes. Kara stood in front of the mirror and looked at her reflection.
'Hello,' she said to her reflection.
Suddenly she realized that there was another person's reflection standing next to hers in the mirror.
'Hello,' the reflection said.
Kara looked at the face in the mirror. It was the face of a boy about the same age and height as her. He was quite thin and his face was pale. His hair was brown and wavy, and he had large brown eyes. He was holding a red book. Kara turned round to look at the boy beside her but there was no one there.
'Where are you?' Kara said.
There was a silence. Then she heard a voice shout, 'Over here!'
And the boy appeared again from behind a bookcase. 'Welcome to my home,' he said.
'Your home? Do you live here alone in the barn?' Kara asked.
The boy looked around him. 'Not really. I'm staying in the smallest cottage. But I like it here. People don't come here.'
'Don't you like people?' Kara asked, but the boy did not answer and he looked at her in a strange way. Kara thought that maybe he could see what she was thinking. She felt embarrassed and looked away.
'What's your name?' she asked.
But again the boy did not answer.
'My name's-' Kara began.
'Kara,' the boy said. 'I know. It's a nice name.' Then he smiled. He had a very friendly smile.
'In your message,' Kara went on, 'you said that you needed to talk to me. Why?'
The boy's expression changed. He looked very serious.
'Do you remember that you heard a voice… when you arrived at Owl Hall?' he said.
'Yes, I remember,' said Kara. 'Was it your voice?'
The boy shook his head. Kara did not understand. How did the boy know that she had heard a voice? She had not told anyone. Then she realized that the boy must have read her blog.
'What did the voice say?' the boy asked.
Kara wanted to tell the boy about the voice but something was stopping her. She did not know the boy so how could she trust him? He did not trust her. He had not even told her his name. But there was something about him that made Kara feel safe. She wanted him to be her friend. At that moment she wanted a friend more than anything in the world. So she decided to trust him and tell him what the voice had said. But as she was about to speak, she heard a different voice behind her.
'Don't tell him, Kara.' Martin had followed her into the barn. 'What do you want?' Martin said to the boy. He walked over and stood next to his sister. 'Leave Kara alone.'
'What's wrong?' the boy asked Kara. He did not look at Martin. 'Is it your brother? Tell him to go and leave us alone.'
Martin laughed and took hold of Kara's hand. He held it tightly as he spoke to the boy. Kara began to feel very nervous. When her brother became angry she did not know what he would do next.
'I'm not going anywhere,' Martin said to the boy. 'I think you should go.'
Kara could feel Martin's anger growing as he pressed her hand tighter and tighter.
'Martin's right,' she whispered. 'You should go.'
There was a pause while the boy looked at her and tried to decide what he should do. And then he walked out of the barn. Martin let go of Kara's hand.
'Did you see that?' he shouted. 'I made him go! He was scared of me!'
Martin was right. He had scared the boy away. He had scared Kara too. She started walking out of the barn and Martin ran after her.
'Where are you going?' he shouted. But Kara would not answer him.
Martin followed Kara back to the house and sat opposite her at the kitchen table. He watched her eating her breakfast cereal while Mum was preparing coffee.
'Shall we tell Mum… about your friend the spy?' Martin whispered across the table.
'He's not a spy,' Kara replied.
'Who's not a spy?' Mum asked as she sat down at the table.
'Why can't you leave me alone?' Kara shouted at Martin. Then she got up from the table and left the room. Mum called after her.
'Kara! Where are you going?'
Kara did not answer. She wanted to get away from Martin but he was already behind her.
'Where are you going, Kara?' he said. 'Are you going to see your boyfriend?'
Kara walked up the stairs and Martin followed her.
'Last night you lied to me, Kara,' he whispered. 'Why did you do that?'
'I didn't lie to you,' she said.
'You're doing it again. Why are you lying to me?' Martin said.
'I'm not lying to you!' Kara said.
'And this morning,' Martin went on. 'You left me alone. You broke your promised.'
When she got to the top of the stairs, Kara turned and looked down at her brother. She was surprised to see that he was crying.
'What did I promise?' she asked.
'You promised not to leave me!' Martin shouted.
At that moment Kara had a very bad thought. She thought how easy it would be to push Martin and watch him fall down the stairs. For a few seconds she imagined him lying at the bottom, looking up at her with dead eyes. Kara was shocked. How could she think such a terrible thing? What was happening to her? She loved her brother.
Martin tried to get past Kara but she stopped him.
'I'm sorry, Martin. I promise I won't leave you,' she repeated again and again. 'I promise I won't leave you.'
Kara kept her promise and did not leave Martin for the rest of the day. They played cards together. They read comics together.
They chased each other around the house and walked down the bumpy track together. Kara wanted Martin to trust her again. But all the time they were together, Kara was thinking about the boy from the barn. She was wondering where he was and what he was doing. Was he watching them?
Later that evening, after Martin had gone to bed, Kara sat at the desk in her room and wrote her blog. There was something different about this blog entry. This time she was writing her blog for someone - for the boy in the barn. She wanted him to read it. She needed to explain why she had told him to leave this morning. She wanted to tell him how much Martin needed her and how she had promised not to leave him. She did not tell him about the moment when she had thought about pushing Martin down the stairs. Kara did not feel very good when she remembered that feeling. Did she really want to kill her brother?
مشارکت کنندگان در این صفحه
تا کنون فردی در بازسازی این صفحه مشارکت نداشته است.
🖊 شما نیز می‌توانید برای مشارکت در ترجمه‌ی این صفحه یا اصلاح متن انگلیسی، به این لینک مراجعه بفرمایید.