سرفصل های مهم
فصل 01
توضیح مختصر
زمان مطالعه

15 دقیقه

سطح

ساده
دانلود اپلیکیشن «زیبوک»
این فصل را می‌توانید به بهترین شکل و با امکانات عالی در اپلیکیشن «زیبوک» بخوانید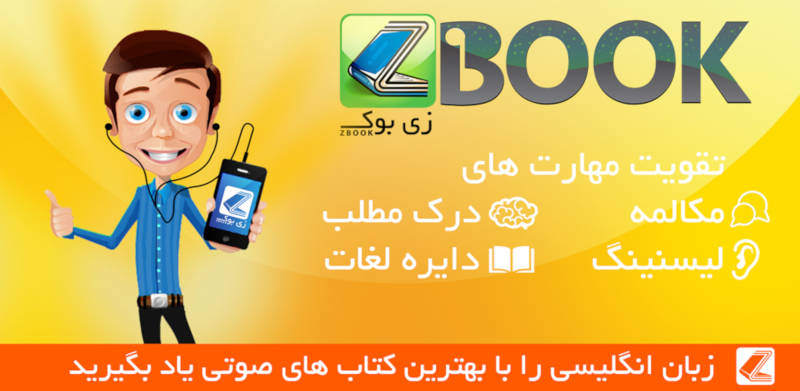 متن انگلیسی فصل
CHAPTER ONE
Scary Stories
Michael Rose had been working for the Lancashire Police for seven years. He loved his job. Because he lived and worked in a small village, he knew many people by name. Even though he was only thirty-three, he was an old-fashioned type of policeman: friendly, caring and ready to help. He liked the people of Pendle Lee, and the people of Pendle Lee liked Sergeant Rose.
Crime was not a big problem.
At the police station, days went by quite slowly. Many other officers liked to be in a bigger town or a city. But Michael loved being part of a small community. The village itself was also a lovely place to live.
The church, which was in the centre, had been built in 1376.
Many of the houses had been standing for a very long time. Even the pub, which was called "The White Witch," was hundreds of years old. At the edge of the village a river flowed through the fields and woods. On summer evenings it was as beautiful as a painting.
However, there was not very much for young people to do. Bored teenagers were often getting into trouble. In fact, most of the problems Michael had to deal with were caused by teenagers. Loud music, graffiti and bad behaviour were the main things. Usually he just talked to the young people and their parents. He hardly ever had to take one of them to the station. In seven years he had only arrested five people. Yet in those seven years he had found eleven lost dogs, and returned them to their homes. Some policemen would have found that kind of life boring. But Michael was happy.
It was the middle of summer. The sun had just set and it was very late. Michael was at the police station. He was on the night shift. For a few hours he had been doing some paperwork. Even in a small village station there was a lot of bureaucracy. He had also had some coffee and had read the newspaper. The police station cat, Harriet, was sitting on his knee. She was purring.
"Sorry, Harriet," Michael said. "You're going to have to move. I want another coffee."
He tried to push the fat tabby cat off his lap, but she didn't want to go.
Suddenly the phone rang.
That's strange, Michael thought. Nobody ever called late at night unless something was really wrong.
He picked up the phone. "Pendle Lee Police Station," he said.
"Oh, Michael," said a voice he recognized. It was Mrs White, an elderly lady who lived on the edge of the village.
"I'm sorry it's so late," she said. "But there's something happening in the cemetery"
Michael sighed. Every now and again a group of teenagers would gather at the Pendle Lee Cemetery. Wearing black clothes, they would light candles and play loud music. "Is it those kids again?" Michael asked.
"Maybe," Mrs White replied. "I can't sleep. And it upsets me that they go to the graveyard. My parents' and grandparents' graves are there."
"Of course," said Michael. "I'll go right away. Then maybe you can get some sleep."
Around ten minutes later, Michael parked the police car at the cemetery gates. He could hear music. The yellow glow of candles told him where the kids were. He got out of the car and switched on his torch. Next to the gates was a very old house. In the past the cemetery caretaker had lived in it. But the place had been standing empty for twenty years. Some of the windows were broken. Climbing plants had grown over the building. They had even gone through some of the windows. Two hundred years ago, it had been really pretty. But now it looked like something from a scary movie. Nobody went inside. Birds had made their homes in the empty rooms. Using his torch to light the way, Michael went towards the teenagers. Lots of candles were glowing on the graves. There was loud music, and some of the teenagers were standing in a circle singing.
When Michael appeared out of the darkness, he frightened some of them. A girl nearly screamed.
"Sorry," he said to her. "It's only me. Are you trying to make a ghost appear?"
"It's none of your business," said a tall boy.
He stepped forward into the torchlight. Michael knew who he was. His name was Alex. He was seventeen years old, and his parents owned the bakery. "It IS my business," Michael replied "This is a cemetery. It's an important part of this community, and having a party here isn't respectful."
The girl who had nearly screamed came across to Michael. "We can do what we want," she said. She was trying to sound brave after her fright earlier.
Michael recognized her now. Katie Lewis. She was only fourteen, and she should have been at home in bed.
"What are you doing?" Michael asked. "Are you trying to make contact with witches? I don't think you'll have any luck tonight."
Pendle Lee was in a part of Lancashire that was famous for its witches. In the early seventeenth century, some women and men from the area had been arrested. It was said that one talked to a black dog that was really the devil. The villagers believed that witches had made some people sick and even killed them. It was believed that cows stopped giving milk because of magic spells. The unlucky women and men were kept in prison at Lancaster Castle. The witches had been hung in 1612. Many people went to watch. Now the witches were seen as ordinary people who were scapegoats of the community. But the stories had continued until the present day. The Lancashire Witches brought many tourists to the area. People could buy toy witches. Lancaster Castle even had a special tour of the old prison rooms. And every year on Halloween, people from all over walked up Pendle Hill in the dark. Pendle Lee had its own stories, too. Some were about the cemetery The first graves were over seven hundred years old. Long before the big Pendle Lee church was built, an even older church existed where the cemetery was. The stories told of witches meeting at the place where the old church once stood. It was said that they danced around large fires and tried to see the devil. The ghost of a witch called Agnes Cott was said to haunt the graveyard. Some people said that the caretaker's house was haunted, too. Strange noises were heard late at night. Strange lights were seen, too, even when the teenagers were in their beds.
Michael switched on his torch again.
"Time to go," he said to the kids, "before the ghost of Agnes Cott really does appear. Then you'll all run screaming back home anyway."
"You can't stop us," said Alex. "We'll come back again The more this community hates us the happier we are."
"I'm sorry you feel that way," said Michael.
He did understand. There was nothing for teenagers to do in Pendle Lee, He thought that young people's discos at the church hall were a good idea. The villagers were worried about noise and alcohol. However, having teenagers on the streets at night was a bigger problem.
After the kids left the graveyard, Michael looked around. There wasn't any graffiti on the graves tonight. In the past there had been a problem with graffiti. Even some of the headstones had been smashed. That was a few years ago.
Alex and the other young people were angry and bored, but Michael didn't think they would do anything that bad. He decided to keep an eye on them anyway.
A few days later, Michael was on a normal afternoon shift. He liked to work during the day because there was more to do. He could walk around the village and talk to people. He could stop by the different shops and chat with the owners. At the station, other officers would come in from time to time. Even Harriet the cat liked the daytime best. On sunny days she could lie on the step outside the station. Anybody coming in or going out would have to step over her.
Mr Murphy, an elderly man, had called in at the station to give Michael some beans. Mr Murphy had grown them himself in his allotment. He was always stopping by with fresh vegetables. Like many older people, he used his allotment for pleasure rather than needing the food. He grew more than he could eat. Michael was just admiring the fresh green beans when his mobile rang.
"I'll just get that," Michael said to Mr Murphy.
He put the beans down. The call was from his boss, who had an office in the city.
"We've just heard from the Oswald Gallery," the Chief Inspector said. "They called the national emergency number. Can you go there, Michael? They've been burgled."
Michael switched on the sirens as he drove quickly through the village in his car. As he drove, he thought about the gallery.
He hadn't been there for over three years, but he used to go a lot. That was because his exgirlfriend, Sarah, loved art.
Sarah had left to go to America about three years ago. She worked in art restoration, and had been offered a job in Boston. After thinking long and hard, she decided to take it. But Michael couldn't get a job with the police in the United States. He didn't want to stop being a policeman either. So he stayed in Pendle Lee and Sarah moved to Boston.
The Oswald Gallery was just outside the village. It was in a beautiful eighteenth-century house. A man called John Oswald had built the house, and the gallery was named after him. It took Michael around ten minutes to get there. When he arrived, he walked to the door. Two elderly women quickly came to meet him. They looked upset. Both of them started speaking at once.
"Oh Sergeant, thank goodness you're here!" one of the women exclaimed. "I'm Joan Potts. I work here."
"We don't know how it happened," the other lady was saying at the same time, "but it's my fault!"
"No, Lottie, of course it's not your fault," said Joan.
"Yes it is!" Lottie exclaimed. "I'm so angry with myself!"
Michael raised his hands.
"Let's stay calm," he said. "We'll go inside and you can tell me all about it.
Then we'll start searching for the thief.'
مشارکت کنندگان در این صفحه
تا کنون فردی در بازسازی این صفحه مشارکت نداشته است.
🖊 شما نیز می‌توانید برای مشارکت در ترجمه‌ی این صفحه یا اصلاح متن انگلیسی، به این لینک مراجعه بفرمایید.