سرفصل های مهم
فصل 03
توضیح مختصر
زمان مطالعه

14 دقیقه

سطح

سخت
دانلود اپلیکیشن «زیبوک»
این فصل را می‌توانید به بهترین شکل و با امکانات عالی در اپلیکیشن «زیبوک» بخوانید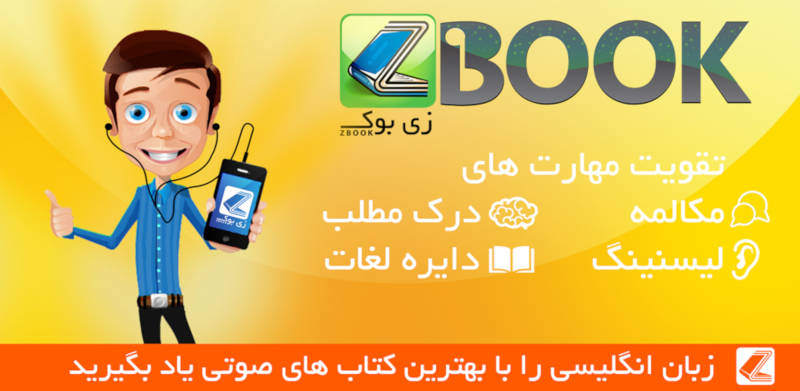 متن انگلیسی فصل
CHAPTER THREE
Young Woman with Flowers
When Michael finally opened his eyes, his clothes were wet from lying in the grass for a long time. He put his hand to his head. When he looked at his hand, there was something dark on his fingers. Blood. He felt sick and his head hurt. His torch was lying on the ground, but it wasn't working any more. Michael looked around. He didn't know what to do. The best thing would be to call his boss, then go to the hospital and get a doctor to look at him. He stood up. All he wanted to do was get into bed. Slowly, he went back to his car and drove home.
Early the next morning, Michael went to the station. He wrote a report about what happened in the graveyard. His head still hurt badly, but he didn't want to spend the day waiting to see a doctor. Instead he called the hospital about Lottie. She was still unconscious, and the doctors were doing all sorts of tests. After the hospital call, he phoned the homes of Alex and some of the other teenagers from the cemetery. He asked their parents to bring them down to the station as soon as possible. If Alex had hit Michael, he was in serious trouble. Then he arranged for another officer to talk to the teenagers. Although Michael wanted to talk to Alex and the others himself, he was a witness to a crime. He couldn't be the questioning officer, too. Then Michael searched the Internet for Nigel Huxley.
Huxley might have information about the paintings or Sylvia. He found out that Huxley had also been an artist. He was a sculptor, but he was not as famous as Butterworth. His last sculpture was made in 1967. Now Huxley lived in a village only 20 kilometres from Pendle Lee. He was 85 years old, and it seemed that he was very rich.
Michael thought about everything he now knew about Huxley. He lived nearby and knew about art. And although he was old, you didn't have to be fit to push an old lady downstairs. He had been in love with Sylvia. Perhaps he had driven to the gallery. He could have stolen 'Summer' while Lottie was looking at the new paintings upstairs. The second time, Lottie may have seen him stealing 'Evening in June'. He might have pushed her down the stairs, then put the painting in the car and driven home.
Michael decided to pay Huxley a visit.
But first he put out some cat food for Harriet. The big tabby was still in a bad mood. Michael just wanted to talk about, think about and dream about those paintings! He had no time for cats or the other villagers. When Mr Murphy came in that morning with a bag of aubergines, Michael had simply thanked him and looked back at the computer.
At lunch time, Michael drove to the nearby village. It took him a long time to find Huxley's house. The house was very large. In fact, it was a mansion, but it was hidden behind lots of trees on the edge of the village. Michael parked the police car in front of the house. It was a lovely old place. There were lots of steps leading to a big door. Michael went up and rang the bell. After a few moments, an elderly woman opened the door.
"Mrs Huxley?" Michael asked.
"No, I'm the housekeeper," the woman said.
She looked at his police uniform and car. For some reason, she didn't seem too happy.
"Do you want to see Mr Huxley?"
"Yes, please, if he's at home," Michael replied.
"You'd better come in," said the housekeeper Michael followed her into the house.
"Wait here" The housekeeper pointed to a chair by the door. She wasn't friendly at all. Michael wondered if she ever smiled. He sat down. The big hall was painted a light green. The floor was made of gorgeous dark wood. In the corner stood a large sculpture, Michael couldn't really tell what it was. It could have been a woman with long wavy hair. Or a tree. Whatever it was, it looked very modern.
Suddenly the housekeeper appeared again.
"You can see Mr Huxley now," she said. "He's in the living room."
Nigel Huxley sat in a big chair. He didn't look 85 at all. He seemed a lot younger. But perhaps that was because of his bright blue eyes. He looked intelligent and full of energy.
"I'm sorry about my housekeeper," Huxley said. "She's not very nice to visitors, even policemen."
Michael looked around the living room. The sun was shining through the large windows. There were two huge sofas and a few chairs. In the middle of the room was a round table. Lots of books were everywhere: on the table, on bookshelves and on the floor. There was also a beautiful old fireplace. Above the fireplace, on the wall, there was a painting. Michael immediately recognized Sylvia.
"That's a Butterworth picture!" he exclaimed.
"Yes," Huxley said "It's called 'Young Woman with Flowers'. Tristan Butterworth gave it to me."
The painting showed Sylvia holding lots of flowers. They were pink, orange and red.
The background was a dark green, and Sylvia was wearing a green dress.
Michael couldn't take his eyes off the picture. Even when the housekeeper came in with tea and biscuits, he couldn't stop looking at Sylvia.
"How can I help you?" Huxley asked, taking a cup of tea and a chocolate biscuit.
Michael finally took his eyes off the painting and looked at the old man.
"I'm sorry, Mr Huxley, I should have introduced myself. I'm Sergeant Rose from the police station at Pendle Lee. You heard about the robbery at the gallery?'' asked Michael.
"Of course," Huxley replied. "I collect Butterworth paintings. I'm often at the Oswald Gallery."
"You know that Lottie Bingley is unconscious in hospital?" Michael asked, watching Huxley closely.
"Yes. It's very sad and upsetting," Huxley said.
Michael looked at the picture of Sylvia above the fireplace. "Somebody wanted those pictures very badly," he said. "Badly enough to almost kill an elderly woman. Both paintings were of Sylvia. I think we should look for someone who is obsessed with her."
Huxley's eyes shone and he gave a small smile.
"So you've come to question me," he said. "Good detective work, Sergeant Rose. It's true, I was in love with Sylvia. She and I grew up together. Our families were friends. We lived in the same village and went to the same church. Even when I was a teenager, I loved her. I met Tristan Butterworth at art school. Sylvia would model for us both. Then the Second World War started. I became a soldier, but Tristan couldn't join the army. He had polio when he was a baby and there was something wrong with his leg. While I was in France, Tristan and Sylvia fell in love. I wanted them to be happy, so we stayed friends."
"What happened to Tristan and Sylvia?" Michael asked. He'd almost forgotten about the stolen art.
"The Butterworths moved to America in the 1960s," Huxley went on. "We wrote letters at Christmas, but after a few years our letters stopped. I heard they were living in New York. Tristan had an exhibition at the Museum of Modern Art. Then I read in the paper that he had died in 1986. I never saw Sylvia again. I tried to find her, but with no luck. Now my paintings of Sylvia bring back wonderful memories of summer."
"Would you break the law to get more of those memories?" Michael asked.
"I'm sorry to disappoint you," said Huxley, "but I didn't steal those paintings."
"So you won't mind if I look around your house?" Michael asked.
"Yes, I do mind, Sergeant Rose," the old man replied, standing up. "My house is private. If you don't have a search warrant, please leave."
Huxley was starting to get angry. But Michael knew he was right. Without a search warrant, the police couldn't search someone's home. Michael had to leave. He thanked Huxley for his time.
On his way out to the car again, he thought about the old man. Firstly, he seemed obsessed with Sylvia and collected paintings of her. Secondly, he was familiar with the Oswald Gallery and lived close by. Thirdly, he didn't want the police looking around his house.
Michael decided to call Chief Inspector Blake to find out if he could get a search warrant for the mansion.
Later that night, Michael decided to go to the gallery. He wanted to look in the archives again, and still had the key. He wasn't really thinking about the investigation. He was wondering if Sylvia was still alive in New York or somewhere else. She would be an old woman by now. In his imagination, however, she was a beautiful young woman. He wanted her to stay that way. He still kept the photo of Sylvia in his wallet. Every now and then, he took it out and looked at it. Before he left for the gallery, he called Joan Potts. He wanted to let her know that he would visit the archive. Now that the gallery was closed, she believed the paintings would be safe. However, she was still happy to know that a policeman was around. She also told him that they had bought a new security system. There were cameras for every room.
In two days' time it would be installed. Then they could open the gallery again. Meanwhile, Lottie was out of danger.
She could open her eyes and talk a little bit. She had no memories at all of the robbery. She was confused about being in the hospital. Still, Michael was relieved that she was getting better.
مشارکت کنندگان در این صفحه
تا کنون فردی در بازسازی این صفحه مشارکت نداشته است.
🖊 شما نیز می‌توانید برای مشارکت در ترجمه‌ی این صفحه یا اصلاح متن انگلیسی، به این لینک مراجعه بفرمایید.