سرفصل های مهم
فصل 02
توضیح مختصر
زمان مطالعه

25 دقیقه

سطح

ساده
دانلود اپلیکیشن «زیبوک»
این فصل را می‌توانید به بهترین شکل و با امکانات عالی در اپلیکیشن «زیبوک» بخوانید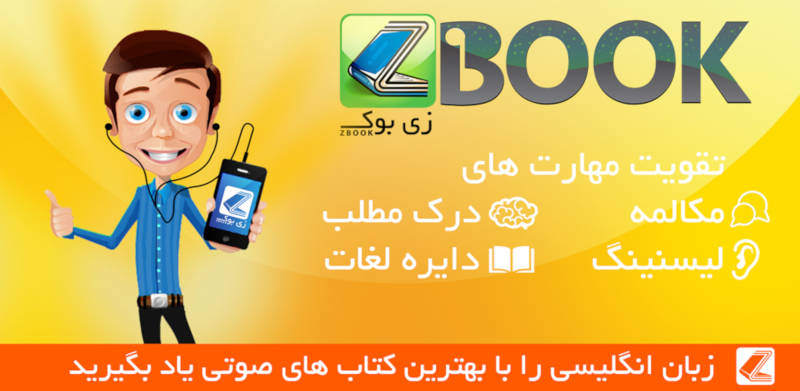 متن انگلیسی فصل
CHAPTER TWO
Past Life
Once inside, Michael took out his notebook.
"Now tell me what happened," he said.
"No one had come to visit for over two hours," said Joan Potts. "It was a slow day."
Lottie Bingley sat down behind the reception desk.
"I'm afraid I left the reception," she said. "Every year we have a competition for artists. People from all over Lancashire send in their paintings. This morning we had some new paintings come in, and I was very excited.
I wanted to see them, even though it's not my job to unpack them. I went upstairs to look. While I was gone, someone came in and stole one of our paintings. So it's all my fault."
Michael looked all around the room.
"Don't you have security cameras?" he asked.
"No," Joan replied. "It would cost a lot of money. But we never imagined that someone would steal from the Oswald Gallery!" "And neither of you saw anybody?" Michael asked.
"No." Both women replied at the same time.
"We didn't see or hear anything," said Lottie.
"Let's have a look at where the painting was hung," Michael said.
The women led him into one of the gallery's little rooms. Modern galleries had lots of space and white paint, but the Oswald Gallery was different. The building had many small rooms and halls. The walls were covered in beautiful old wood. The windows were very small. As visitors walked around, they could imagine living three hundred years ago. Paintings were hung on all the walls, but in one place there was an empty spot.
"It was here," said Joan. "It was called 'Summer'."
Michael took out his phone.
"I'm going to call the crime scene police," he told Joan and Lottie. "Someone will come round and check for fingerprints. I'll also need a photograph of the painting, please. It'll help in the investigation."
"I'll go and find one," said Lottie. "The artist was Butterworth, of course."
The Oswald Gallery was small and not very important. But it had the largest collection of Butterworth paintings in the country. Tristan Butterworth was a famous painter from the 1940s and 50s. He had lived near Pendle Lee for many years. When he died in the 1980s, many of his best paintings were given to the gallery. People came from all over the United Kingdom to see them.
Lottie came back into the reception and handed a large photograph to Michael.
"Here it is," she said. "'Summer'. It's a wonderful picture, isn't it?"
Michael looked at it. It showed a beautiful summer scene. In the background the sun shone on a river. Green fields and trees were all around. In the front of the painting there was a large tree, and under it sat a young woman. She was wearing an old-fashioned yellow dress and a big hat.
"This was painted in 1951,"
Lottie said. "Looking at it makes me feel so calm. It almost feels like you're really there."
"It's lovely," said Michael "I'll need to keep this photograph for our investigation. Is that okay?"
"Of course," said Lottie. "We'll do whatever we can to help."
Back inside his car, Michael phoned his boss, Chief Inspector Blake. He gave Blake all the information he had so far. The inspector was very busy. Michael could tell he wasn't very interested in a painting stolen from a village gallery. The city had more crime than the police could deal with.
"They should have had security cameras," Blake said angrily. He told Michael to contact the Art Loss Register. It kept an international database of art that had been stolen or lost. If a rich person or a museum wanted to buy a piece of art, they could find out if it was stolen through the Register. If it was, the buyer could alert the police. The thief who was trying to sell the art could then be caught.
It was hard to find stolen art. Sometimes the buyer knew it was stolen, but didn't care. Sometimes a group of thieves would plan a big burglary, and then wait for many years before selling the art in places like Africa or South America.
"Can you deal with this?" Blake asked Michael. "I don't have another officer who can come down there right now. It's too bad we have to send you a crime scene officer just to take some fingerprints."
"I still think it's a good idea," Michael said.
The inspector was often in a bad mood, and Michael was glad he didn't have to work in the city with him.
"You know we're on terror alert, don't you?" Blake went on. "We may have to send officers to Manchester or London at any moment. You too, Sergeant."
"I know," Michael replied. "Leave everything to me, Inspector. I'll send you my reports."
After the phone call was finished, Michael opened the car window. He took a deep breath of fresh air. Then he looked at the photograph of 'Summer' again. The young woman in the picture was very pretty. She had long, wavy blonde hair. She looked out across the fields. Michael wondered if the woman had been real, or if she had come from the painter's imagination Michael was soon back at the station. He immediately contacted the Art Loss Register. He informed them about the stolen painting and gave all the details. Then he went out and interviewed the villagers. He was hoping someone had seen something strange, like someone hurrying away from the village. Meanwhile the crime scene officer was exploring the gallery. If fingerprints were found, they would be put into the police fingerprint database. If the thief had done anything wrong before, his (or her) prints would be in the database. They would match with the prints from the crime scene. Then the police would have a name.
Over the next two days, Michael was busy. He put up signs about the burglary. The signs asked people with any information to call the police or the national Crimestoppers number.
He also went from house to house, asking the villagers if they had seen a stranger in the village. A few couples and families had had picnics or had stopped at the White Witch pub. But nobody had been behaving strangely. He made copies of the 'Summer' photograph. Then he took them to all the art shops and auction houses in the area. He sent the photo to colleagues in Preston, Manchester, and even London.
At the station he put the photo on the wall. Instead of trying to find a stolen painting, he began to feel that he was trying to find the beautiful woman. It seemed very important to take her back to the gallery where she lived.
After a few days, the other police officers started to joke about Michael's painting. He looked at it a hundred times a day. Sometimes, when he was talking to someone, his eyes would go to the photograph. "Have you fallen in love?" some of the officers asked.
Michael no longer chatted with the villagers. He didn't seem to have time any more. Even Harriet the cat seemed in a bad mood because of "Summer". Michael only wanted to hunt for the painting, and was no longer interested in playing with her. Whenever he had a moment, he was on the phone or visiting auction houses, asking about the painting. Even when he was not at work, he'd visit places that sold old paintings.
On Tuesday afternoon, the phone rang. It was exactly five days since "Summer" had been stolen. Every time the phone rang, Michael hoped it was about the painting. It was Joan Potts from the gallery.
"Something terrible has happened!" she exclaimed. "Lottie has been taken to hospital. Another painting was stolen and this time, the thief pushed Lottie down the stairs. She's unconscious"
After going straight to the gallery and looking at the crime scene, Michael went to the hospital with Joan. They were both very worried about Lottie. Because she was old, her chances of getting better quickly were not good. She'd hit her head quite badly, and broken one of her legs. Joan couldn't help crying as they stood in the waiting room at the hospital. The doctor in charge promised to call Michael as soon as there was a change. Michael needed to ask her about what happened. Perhaps Lottie saw the thief coming up the stairs. But while she was unconscious and in danger, all he could do was wait and hope. Meanwhile, he needed to contact the Art Loss Register about the second stolen painting. It was another Butterworth, called 'Evening in June'. This time it was of a terrace outside a lovely old house. There was a table with teacups and a teapot, and a large strawberry cake. On one of the chairs sat a woman. Michael recognized her as the woman from 'Summer'. This time she was dressed in a pretty purple dress. She was reading a book. In the background were green hills and the sun was just going down. The sunset seemed to make the picture glow.
Michael thought it was strange that both paintings were of the same woman. There were many Butterworth pictures that showed landscapes or still-life scenes. Only a few had the young woman in them. Perhaps that was a clue.
"Who was she?" Michael asked when he called Joan that night. "Don't you know?" asked Joan. "It's Sylvia. Sylvia and Tristan Butterworth got married in 1950. She was very beautiful and was his model for some of his paintings."
"Maybe if we find out more about Sylvia Butterworth, it might give us a clue," Michael said. "Perhaps the thief wants to collect paintings of her."
"Good idea," said Joan. "Maybe he's obsessed with her. We have an archive at the gallery. It has a lot of information about Sylvia in it. You can look at it if you like."
The next day, after his after-noon shift, Michael went back to the Oswald Gallery. It had been closed, and there were plans to buy security cameras. The risk of someone getting hurt again was too big. Joan took Michael upstairs to a small office. It was filled with filing cabinets "This is the Butterworth archive," Joan said. "The filing cabinets are full of photographs and letters. They belonged to both Tristan and Sylvia. There are also lots of papers about Butterworth's paintings and exhibitions. You can look through them, if you like."
Joan made him a cup of coffee. Then she gave him the keys to the gallery and the code number of the alarm system. She went back to the hospital, where she spent her evenings sitting with Lottie. Michael was alone. He didn't know where to start looking. All he knew was that someone had a reason for stealing Butterworth's paintings of Sylvia. Perhaps the past would give him a clue.
First he pulled open some files of photographs. There were lots of black-and-white ones. There were many of Sylvia by herself. Michael knew they were not important for the investigation, but he couldn't help looking. Some were of Sylvia when she was very young. Most showed her in her twenties and thirties.
Michael felt that he had never seen anyone more beautiful. Sylvia had big, dark eyes and a glowing smile. She was quite tall and looked strong and confident. When she was younger, she had worn her long hair down. When she was older, she wore it up, in the style of the 1950s. Her clothes were always pretty and looked good on her. In some of the photos, she was with a man. Michael recognized him as Tristan Butterworth. The names, places and dates were written on the backs of many photos.
There were many pictures, for example, of Tristan and Sylvia in a gorgeous landscape. In the background were lakes and mountains. On the backs of the pictures were the words 'Honeymoon, Cumbria, 1950'. The couple looked very happy. Some of the photographs showed other people, too.
There were many that had been taken on the terrace of a house. Michael thought it was the same terrace as in 'Evening in June'. In the photos lots of people were standing around. They had glasses of wine and cigarettes. In other photos the same people were sitting under a tree, having a picnic. Behind them the Pendle Lee river flowed. Everyone was smiling at the camera. There were a few pictures of Butterworth with another man. The pictures said 'Nigel and Tristan', with different places and dates. There were also pictures of 'Nigel and Sylvia'.
Next he looked at some old letters. There were lots from Sylvia to Tristan. Michael began to read. He read for a long time. When he looked at his watch, he had been reading for over an hour. He had been in a different world. It seemed as though Sylvia was writing to him. He put down the letters and picked up some different ones. All of them were to Sylvia from a man named Nigel Huxley. Some were dated from 1941 to 1944, and had been sent from France.
Michael looked through them quickly. Huxley had written about being a soldier in World War Two. He wrote about being frightened when bombs fell close by. He also told her about other soldiers, who had died. Some of the letters were very serious. But others were full of fun. In these light letters, he wrote about parties and friends. Huxley had written to my darling Sylvia' at the top of the letters. It was clear that he had been in love with her. Michael took out his notebook and wrote down Nigel's name. Perhaps he was still alive. Maybe he had more information about Sylvia and the paintings.
Michael had been in the archive for hours. At last he decided to go home. He wanted to come back as soon as possible, because there were many more letters and papers to look at. But before he left, Michael opened the filing cabinet with the photos. There was one he wanted to see again. The photo showed Sylvia sitting on a beach. She was wearing a big sun hat and a white dress. Her hair was down. In her hands was a small book. She had stopped reading and was looking into the camera. But instead of smiling, Sylvia looked serious. Michael felt that she was looking right at him. Before he could stop himself, he had picked up the photo.
Then he put it into his pocket. He had never stolen anything in his life. Now he was a thief, just like the person who had taken the paintings.
Michael had spent many hours in the archive, and it was now night-time. On his way home, he drove past the cemetery. He was worried that the teenagers were there again. Suddenly, he saw something. It looked like the glow from a candle or a torch. It seemed to be moving among the graves.
"Those kids!" Michael said out loud.
He looked at his watch: 12.16 a.m.
Michael stopped the car at the gates and got out his torch.
Then he went into the cemetery. The light seemed to have disappeared. He listened, but he couldn't hear anything. The moon was shining brightly, and the air smelled like cut grass and old flowers. He walked on. The graves looked quite scary in the dark. Although he didn't believe in ghosts, Michael didn't feel very brave. It was like a graveyard scene from a scary movie.
Suddenly he got angry. The teenagers were probably hiding from him. Maybe Alex and his friends were all sitting behind the headstones, waiting for him to go away. They probably thought this was funny. Michael decided to switch off his torch and wait for the kids to come out.
The moonlight helped him to see quite well. But suddenly a cloud moved across the sky and the moonlight disappeared. It was very dark. Michael turned around in a circle. Nothing. No light. And he still couldn't hear anything, either.
He was about to switch his torch back on when he saw a small light. It was near the old caretaker's house. There was someone there. Michael put on his torch again. He shone it across the graves towards the empty old house.
"Hello!" he called out.
Immediately the candlelight disappeared. Michael started to walk.
"It's Sergeant Rose here. What are you doing?"
When he reached the house, he shone his torch all around. There was nobody there. However, a strange symbol had appeared on the front door. It showed three stars inside a circle, painted in yellow paint. He tried the door, but it wouldn't open. He went up to some of the windows and shone his torch inside. The rooms were empty apart from some broken tables and chairs. There were spider's webs everywhere.
"Whoever you are," Michael said to the empty air, "you should go home."
Suddenly he heard a ghostly laugh. He couldn't tell if it was a man's or a woman's voice. Before he could turn around, there was a sharp pain in his head, and he was falling towards the ground.
مشارکت کنندگان در این صفحه
تا کنون فردی در بازسازی این صفحه مشارکت نداشته است.
🖊 شما نیز می‌توانید برای مشارکت در ترجمه‌ی این صفحه یا اصلاح متن انگلیسی، به این لینک مراجعه بفرمایید.