سرفصل های مهم
یک میز برای دو نفر
توضیح مختصر
زمان مطالعه

8 دقیقه

سطح

خیلی ساده
دانلود اپلیکیشن «زیبوک»
این درس را می‌توانید به بهترین شکل و با امکانات عالی در اپلیکیشن «زیبوک» بخوانید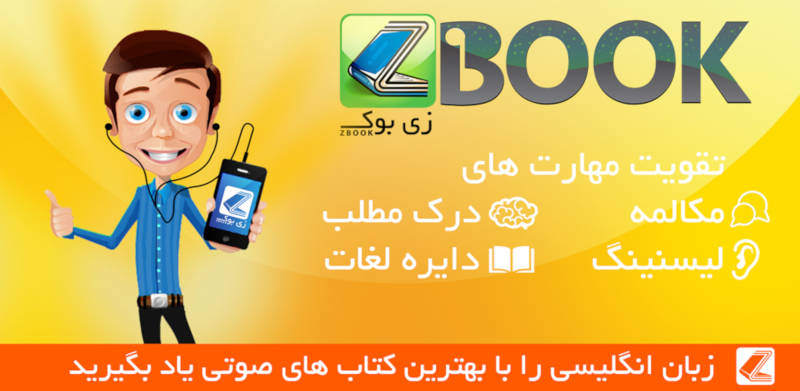 متن انگلیسی درس
CHAPTER 2 A Table for Two
Marco stood at the door of Silvia's flat and watched Gabriel leaving. He looked carefully at his clothes and his shoes. Why didn't Silvia open the door? She was in there. Then, suddenly, it opened.
'Silvia dear,' Marco said,'you look wonderful …'
He stopped. Silvia didn't look wonderful. Her face was red, and she looked unhappy.
'Gabriel said something to her,' Marco thought. 'What was it?
That young man doesn't like me, and I don't like him.'
He followed Silvia into the sitting-room.
'I'm nearly ready,' she said. 'Have a drink. I'll come in a minute.'
Marco knew the Delgados' sitting-room well. He went to the table, and got a drink. Then he sat down in an expensive armchair. He liked the flat. There were beautiful pictures on the walls, and everything in the room looked very expensive.
Silvia lived with her mother. Her father was dead. Before he died, Mr Delgado had a good job. He had cars and friends and a lot of money. But the Delgados weren't a rich family now, and Silvia's mother was ill. The doctor often came and visited her.
Sometimes, Mrs Delgado had to go to hospital. She had to have good food and expensive medicines. The Deigados didn't have much money now.
Marco didn't know about the Deigados' money. He saw their pictures, their jewellery and other expensive things, and he liked them all.
'Silvia!' Mrs Delgado called weakly from her bedroom. 'Are you there, dear? What arc you doing? Is somebody with you?
Who is it?'
Marco heard Silvia's answer. It's all right, mother,' she said. 'It's only Gabriel. We're going to see a film.'
'Ah!' thought Marco. 'So Mrs Delgado doesn't like me! Mrs Delgado likes dear Gabriel!'
He went back to the table and had another drink.
'Perhaps you don't like me, Mrs Delgado,' Marco thought. 'But your daughter does. Oh, yes. She likes me very much.' He smiled.
Ten minutes later, Silvia came into the room again. Her dark hair was beautiful. Her big, brown eyes were excited. Her dress was very pretty. She smiled happily.
'Hello, Marco," she said. 'I'm ready now.'
He put down his glass and stood up.
'We're going to have a wonderful, wonderful evening,' he said.
Outside, it was very hot. Marco drove his car fast. Silvia felt the wind in her hair. It was good.
'Gabriel hasn't got a car,' thought Silvia. She turned and looked at Marco. 'Where are we going?' she asked.
'I'm taking you to the Oasis Restaurant,' Marco said. 'It's the best restaurant in town. It's very expensive, of course, but nothing is too good for you, Silvia. I know a lot of girls, but you're the most beautiful.'
The Oasis Restaurant was two kilometres outside the town.
There were a lot of big cars outside it. Marco pushed open the doors. Inside, it was nearly dark. There were pretty little lights on the tables, and a man played quiet music. Some people danced.
'Good evening, sir,' the manager said to Marco.
'I called this afternoon,' said Marco. 'I want a table for two.'
'Of course. Please follow me,' the manager said.
Marco and Silvia followed him to the back of the restaurant.
Their table was near the door to the kitchen. Waiters went in and the dancing. I have to have a better table.' out with food and drink. Marco looked at the manager angrily. 'I don't want this table,' he said. 'We're going to dance later.
We want to be near 'I'm sorry, sir,' said the manager.' I can't do that. We're busy this evening. Come early next time. Then I can put you near the dancing.' He began to walk away.
'Wait a minute,' said Marco. 'I'm not happy with this. You've got to …'
'I'm very sorry,' said the manager again. 'I can't give you a better table now. Later, perhaps …'
'But …' said Marco.
People began to turn round and look at Marco. Silvia looked at the floor. Marco always did this. He always wanted the best place in the restaurant, in the theatre or at the football game.
Silvia put her hand on Marco's arm.
'This table's OK,' she said. 'I don't want to change. Why . . . ?'
'15e quiet, my dear,' said Marco. 'Leave this to me.' He turned back to the manager. 'Now,' he said,'you listen to me.'
'Everybody's watching us now,' thought Silvia. She caught his arm again. 'I'll see you in a minute,' she said. 'I'm going to the washroom.'
She walked between the tables to a door at the other end of the restaurant. She saw young men and women dancing. Older people laughed and talked. They all looked happy.
The washroom was outside the restaurant, in a small garden.
Silvia opened the door and walked into the garden.
It was 8.27 p.m. And at that minute, the earthquake happened.
مشارکت کنندگان در این صفحه
تا کنون فردی در بازسازی این صفحه مشارکت نداشته است.
🖊 شما نیز می‌توانید برای مشارکت در ترجمه‌ی این صفحه یا اصلاح متن انگلیسی، به این لینک مراجعه بفرمایید.