سرفصل های مهم
فصل 03
توضیح مختصر
زمان مطالعه

14 دقیقه

سطح

متوسط
دانلود اپلیکیشن «زیبوک»
این فصل را می‌توانید به بهترین شکل و با امکانات عالی در اپلیکیشن «زیبوک» بخوانید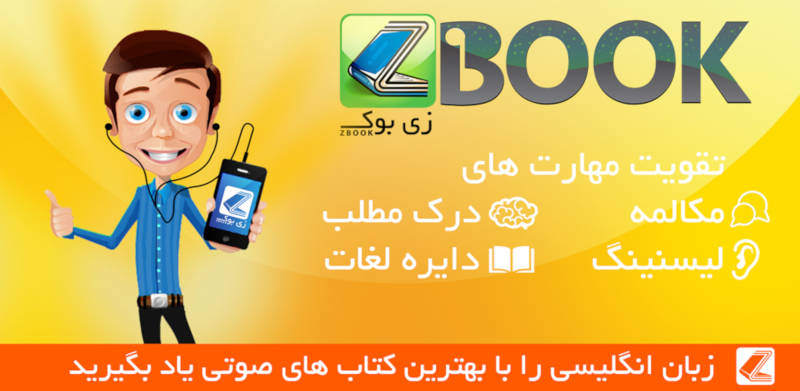 متن انگلیسی فصل
Chapter three
Teddy bears make poor soldiers
The smell of burning shirt had almost gone already. Most of the smell had gone with the shirt, which the Ironing Man had carried out to the garden.
Marina had acted very quickly when they ran back to the kitchen. She had picked up the goldfish bowl and emptied it over the burning shirt. (She remembered to move the iron away first.) It was not a real goldfish in the bowl. Marina liked animals too much to throw one on top of a burning shirt.
There were other things to throw. Like the mineral water that Tom kept in the fridge. The mineral water Tom kept in the fridge was always the same kind: it was still water, not sparkling; it was Irish, not French; it came in glass bottles, not plastic bottles. Tom knew what he liked, and he never changed the things he liked.
The goldfish, however, was plastic and so Marina did throw him and the water on the burning shirt. As he was a plastic goldfish he did not show any great surprise to find himself lying on the floor. The little key in his side was turning around slowly. If you turned the key a few times and returned the fish to the water, he swam around the bowl. He opened and closed his mouth, trying to take in all the air that plastic goldfish do not actually need.
Marina had bought him in a shop in London as a present for her nephew. But then she had decided to keep the goldfish herself and he had soon become very important for her. She sometimes stood and watched him swimming round and round. Once, Tom had surprised her in the kitchen watching the goldfish. She was opening and closing her mouth at the same time as the fish, and repeating in a soft voice, 'I know how you feel, I know how you feel, I know how you feel…'
So the smell in the kitchen now was not burning shirt but coffee, fresh coffee that she had made for herself slowly and with love. She was now drinking the coffee slowly, enjoying every drop.
The Ironing Man had gone. The shirts were ironed and sitting on the bed, one on top of another. Normally Marina just pushed them into a cupboard beside the bed, happy not to have to look at them any more, happy to see the mountain of clothes disappear into something as small as the cupboard.
But these shirts were so beautifully ironed - they looked just the way they do when you buy them in the shops - that she did not want to put them away in the cupboard. So she left them on the bed where Tom would see them when he came home. He would love it. She looked forward to when he came back.
Tom would not realise that one shirt was missing. He had a lot of shirts and they were all the same. They were all white with a thin blue stripe. All his suits were dark grey and all his jackets were dark blue. All his shoes were black except the ones he used for walking, which were brown. This way of doing things made life easier, as Tom once explained to Marina: 'I get up in the morning, I put on a shirt, I put on a suit, I put on my shoes, and I don't have to think about what I'm doing. I don't have to make decisions about what I am going to wear, because I always wear the same things. It's quick, it's easy and I save so much time.'
Tom was very pleased with this way of getting dressed. He never said anything openly about it, but he really thought Marina should do the same thing. He thought she wasted time. Every day when Marina got up she first had to think about how she was feeling and then decide what blouses and skirts and colours and materials matched those feelings. She wanted her clothes to say something about her and about how she was feeling that day. It took her a long time to get dressed. What a waste of time! But Tom took three minutes to get dressed, every day. Three minutes.
No, Tom would not notice that one white shirt with a blue stripe was missing. Marina did not have to worry about that. She could continue to enjoy 'wasting' more time over this cup of coffee, listening to the piano music on the radio and looking out the window at the garden.
The garden was new, like the house, but there was a difference. The house looked finished. It did not look very interesting. In fact, it looked like all the other twenty-three houses on the street that had been built at the same time. But at least the house did look as if someone had planned it and it did look finished.
The garden did not. No-one had planned this garden. This garden was still waiting for someone to plan it, still waiting for someone with green fingers (you know, someone who is good with plants and flowers). Or maybe it was just waiting for someone with a pair of working hands. Marina and Tom had planted some grass in the garden when they first came to the village, and bits of grass were coming through, here and there, but not, I am sad to say, everywhere.
The garden looked a bit like the beard Tom had tried to grow as a student. Parts of it were really quite good with lots of hair, but other parts had no hair at all. The parts with hair looked like a coconut, and the parts without hair looked a bit like an egg. But, well, eggs and coconuts do not normally go together. So Tom's beard did not really look like a beard, and this garden did not really look like a garden.
Marina saw a butterfly flying in the garden. She was not surprised that the butterfly seemed to be flying straight through the garden, not finding anything beautiful to look at, no flowers to rest on. She loved the way butterflies flew. No straight lines, no hurrying to get somewhere. Up and down and backwards and forwards.
Then the butterfly stopped. He didn't stop in the garden, but he had decided to come and sit on the window and look at Marina. She looked at him sitting on the window, looking in. He moved his wings as if to say hello and when Marina did not answer, the butterfly decided to send a message in code. At least, that is how it seemed to Marina. The butterfly hit the window first with one wing and then with the other as if he really was sending a message.
The problem was that Marina did not understand the code the butterfly was sending. She did not understand any code for sending messages. Sometimes she thought she was not very good at communicating at all in any language. She certainly did not think she was good at communicating with Tom any more.
Once, when she was at school, she had almost learnt Morse code. She had joined a kind of junior army for schoolchildren. Her parents could not believe it.
'You want to be a soldier? You want to play with guns?' her mother asked with a look that Marina knew well. The look said, 'where is the little girl I used to know?'
'I like the uniform, you know, the jacket and the trousers, they are really great,' Marina explained.
'And the boots are nice too,' she added. Her mother still looked as if she did not believe any of this.
'And the boys?' her mother asked, thinking that maybe her fifteen year old daughter was beginning to show an interest in boys, at last.
'Nothing's perfect,' said Marina with a smile.
But she soon had a fight with one of the teachers. They were going on a training exercise and had to carry heavy bags on their backs. Marina's bag was a little heavier than anyone else's.
'Teddy goes everywhere with me,' she answered when the teacher asked her what she was doing with a teddy bear on the top of her bag.
'I'll take care of him,' she continued.
'You will not take care of him,' the teacher said. 'You will not take him. Anywhere! Do you understand me? This is a serious exercise. It is not for children and training exercises are not a place for toys. I repeat, do you understand me? You look stupid. You will make us all look stupid. And what is most important you will make me look stupid.'
Marina did not want to say that the teacher already looked stupid. But it was probably a good time for her, and the bear, to leave the junior army. Even if it meant she never learnt Morse code and could not understand the messages the butterfly was sending.
She reached out to the butterfly. She put her hand on the window and hit her fingers against the window, sending out little messages to the butterfly. They continued like this for some time, fingers and wings knocking against the window, both of them happy to rest there and watch each other for a while.
What did the butterfly think of her, living in this house, living between these four walls? Did he know about the straight lines that people lived along?
school - university - job;
family - friends - boyfriends - husband - children;
room - flat - house - bigger house - bigger house with garden.
Did the butterfly ask itself why she did not fly like him, here and there and up and down and backwards and forwards, moving where it wanted, when it wanted? Marina looked at the butterfly and asked herself the same questions. Then she remembered something else.
She had read in a newspaper something about an idea that everything in the world is joined together. If you change one thing then this will change other things as well. She remembered the example they talked about. A butterfly lands on a flower somewhere in the east part of the world and this changes something else, and then something else changes and then something else and something else until, finally, there is an earthquake in another part of the world, in the west, thousands of miles away.
Marina looked at the butterfly and asked him:
'What changes will you bring to my life? Will there be an earthquake somewhere in the world because you stopped to visit me today? Will there be an earthquake in my life?'
She smiled at her own thoughts and then opened her hand on her side of the window. She invited the butterfly to come in and sit on her hand. But the butterfly disappeared as the front door opened and Tom came into the house.
At first she was still so lost in her conversation with the butterfly that she did not realise what was happening. But then she did. She realised that Tom was home, and she remembered everything that had happened to her that day: the stranger who had offered to do the ironing and the butterfly who had stopped to talk through the window. That was a lot to happen in one day. She could not remember another day since they had moved to the village when so much had happened.
Everything came back to her suddenly and like a child (like the child she was still happy to be, like the child most of us have forgotten we ever were), she ran towards the door, jumping from one foot to another. She ran to tell Tom everything, to share it all with Tom.
She didn't think for a moment that there was anything strange about her day. Not a thought. Her only thought was to tell him all about it. After all, things do not seem real until we tell someone else about them, do they? And Marina wanted this day to be real. And so she told Tom. She told him everything.
مشارکت کنندگان در این صفحه
تا کنون فردی در بازسازی این صفحه مشارکت نداشته است.
🖊 شما نیز می‌توانید برای مشارکت در ترجمه‌ی این صفحه یا اصلاح متن انگلیسی، به این لینک مراجعه بفرمایید.