سرفصل های مهم
فصل 04
توضیح مختصر
زمان مطالعه

10 دقیقه

سطح

ساده
دانلود اپلیکیشن «زیبوک»
این فصل را می‌توانید به بهترین شکل و با امکانات عالی در اپلیکیشن «زیبوک» بخوانید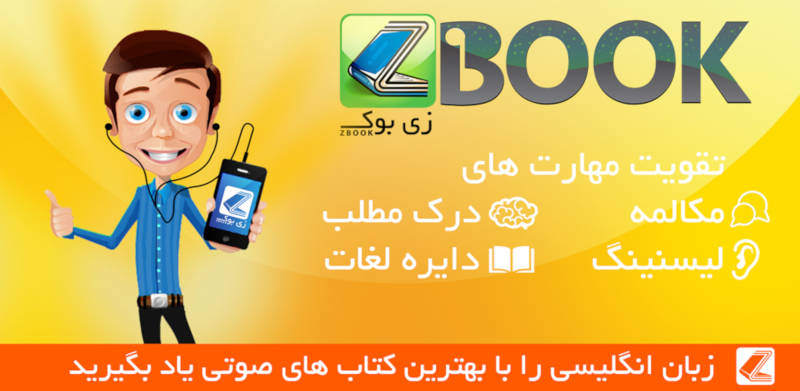 متن انگلیسی فصل
Chapter four
Good 7 Bad 1
The next morning, after Marina had told Tom everything about her day, Tom made his usual trip to work in London. He drove to Cambridge station and found a table all to himself on the 8.35 train to London. He was worried that someone would arrive and sit opposite. This would leave Tom no room for his mobile phone, his laptop computer and his Financial Times, or his cappuccino from the French Cafe at the station.
But then the train left the station and he could relax. A table all to himself. This was a good start to the day He should write this down immediately. He took out the small notebook he kept in his jacket pocket and opened it.
This was his 'Good and Bad book'. In this book he wrote down all the good and all the bad things that happened to him every day of his life. At the end of the day he could see what kind of day it really had been. If there were more good things than bad things, it was a good day if there were more bad than good things, it was a bad day Easy. Before he was married, a girlfriend had once asked him: 'What happens if you have one good thing and seven bad things, but the one good thing is really wonderful, and the seven bad things are really not important? Wouldn't that be a good day then?'
Tom had thought about that for a while, but not for too long. He really did not think he would be with this girlfriend much longer anyway, so he did not want to waste time.
'That would make it too difficult,' he said, 'and anyway, if something wonderful happens to you then everything you do that day is wonderful. So you write down lots more good things, because everything seems good to you. Like when you are in love, you know, and everything seems wonderful.'
He had sat back and smiled when he said that. He was pleased with his answer. He liked the middle part of his answer. He thought it was very intelligent. He thought it might even be true, which was another good thing. He was not so happy about the last part. When he had started talking about love he realised that his girlfriend began to smile at him. It was a really wide and open smile and then she took his hand. She looked at him with eyes that were impossibly big and said, 'Oh Tom!' She thought he was talking about them! About him and her, about them being in love.
Tom shook his head as he remembered all this. The picture of his girlfriend's face disappeared. Well, they had stopped going out soon after that. They just did not understand each other.
He came back to the present and looked at his notebook. He wrote the date at the top of an empty page and drew a big thick line down the middle of the page from top to bottom. On the left side he wrote 'Good' at the top of the page and on the other side he wrote 'Bad'. Then he wrote: Seat and table to myself on 8.35 train to London.
Under 'Good', of course. He smiled, looked out of the window, smiled again and then looked back at the notebook at what he had written the day before.
There were seven things under 'Good' and only one thing under 'Bad'.
He looked at them.
Good
1 Fouhd a good place to pack the car
2 Finished my report
3 Gave my report to the boss BEFORE BRIAN DID!!!
4 Boss laughed at my joke
(It was a joke that Tom's nephew told him, but it was one of the ten year old's more adult jokes.)
5 Showed the boss how to use the new photocopier
6 Got a new phone with three lines
7 Boss left office before me and said 'working late, Tom. Good man' (with a smile!)
What a day! What a day!
He looked at the bad column.
Bad
1 Marina?????????
He had written this late last night. He had not had time to write any more than this. He had not really understood what was going on. He had wanted to sleep on it. Think about it. That had not helped. Well, it had helped a little because he had forgotten about it when he was sleeping.
And until this moment he had still forgotten about it, but now it was coming back and it felt like… how did it feel? It felt like someone had thrown a big bowl of very cold water over him, on a hot day, when he was not expecting it, when he was looking somewhere else. That is how it felt as he remembered last night and the conversation he had had with Marina, or rather, what Marina had talked to him about, because Tom had said very little.
He went over the conversation again in his head. The way he understood it, of course.
'Hi Marina, how are you?'
'Hi Tom. Have a good day?'
'Yeah, so-so.' (He had not had time then to check his notebook so he did not tell her what a good day it actually had been.)
And then he had asked her about hers, the way you do, you know, like this:
'What about you? How was your day?'
Well, you ask these things but, of course, what you expect to hear is, 'Yeah, fine,' or,'Yeah, OK,' or,'Yeah, so so,' and that is usually it. You can go on and do something else. Change your clothes, take a shower, put your feet up, turn the television on, maybe even open a beer, if it has been a really good day. Or open a beer if it has been a really bad day. You do not expect this kind of answer: 'WONDERFUL!!! GREAT!!! I've had a wonderful day. You won't believe it!'
She had said it exactly like that, in capital letters: (G-R-E-A-T) and with exclamation marks (!!!).
She then told him a story about a man who had come to the house, done the ironing for her and had stayed a while to talk to her and drink a coffee with her. This man did not give his name and did not explain how he knew she was doing the ironing. He did not ask for any money or give her any other information about who he worked for or anything. It was mad. Tom could not understand it. It did not make any sense.
Secondly, Marina had told Tom about a conversation she had had with a butterfly. OK, she had told this story with a smile and a laugh, but it still seemed strange to Tom. Tom did not use a lot of words and did not easily share them with anyone. Least of all with animals.
Finally, when Tom had gone very quiet, Marina told him that she was going up to London on Thursday to meet a friend. When Tom had asked who she was going to meet she had not answered at first and then she said 'Joanne'.
Tom had asked, 'Joanne Searle?' because this was the only Joanne they knew and Marina had replied, 'Yes, isn't that nice. She phoned me, a total surprise.'
A total surprise was right. Tom knew Joanne. He had worked with her in London for three years. But he also knew, as Marina clearly did not know, that Joanne had given up her job six months ago and had gone to live with a group of Buddhists in Nepal.
'I've had enough of running around trying to get somewhere,' Joanne had told him before leaving for Nepal. 'Because when you get there you can't remember why you wanted to be there in the first place. I'm going to learn to be happy being who I am, and where I am!'
Joanne was going to spend three years, three months and three days learning how to meditate. She had not organised a going away party and clearly Marina did not even know she had gone away.
Tom looked out of the window of the train for a moment and then looked back at his list of bad things and wrote some more notes under 'Marina?' Like this:
Ironing Man
butterfly
Joanne
Then he wrote:
Is Marina going mad? Is my wife seeing another man?
Maybe yesterday had not been such a good day after all.
مشارکت کنندگان در این صفحه
تا کنون فردی در بازسازی این صفحه مشارکت نداشته است.
🖊 شما نیز می‌توانید برای مشارکت در ترجمه‌ی این صفحه یا اصلاح متن انگلیسی، به این لینک مراجعه بفرمایید.