سرفصل های مهم
فصل 05
توضیح مختصر
زمان مطالعه

9 دقیقه

سطح

ساده
دانلود اپلیکیشن «زیبوک»
این فصل را می‌توانید به بهترین شکل و با امکانات عالی در اپلیکیشن «زیبوک» بخوانید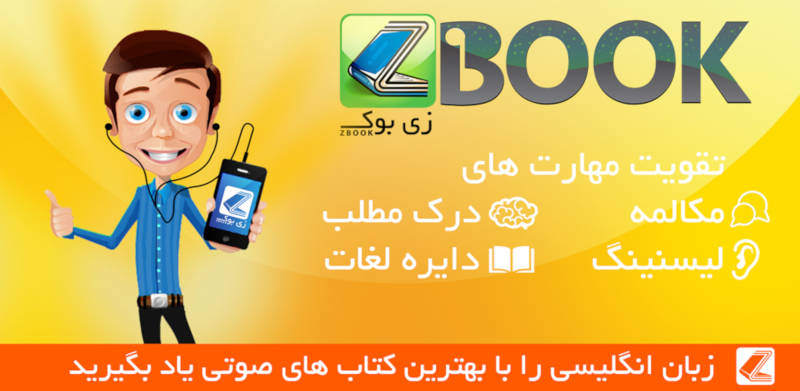 متن انگلیسی فصل
Chapter five
Strangers on a train
Tom was still sitting on the train when his mobile phone rang. Someone from his office. He answered it. His mobile phone rang again. Someone from the office again. He answered it. His mobile phone rang again. Someone from the mobile phone company asking if he was happy with his mobile phone. Normally Tom loved his mobile phone. He could be in touch with the world at any time. If he was out of the office he could tell them where he was and what he was doing. Even if his boss could not see him, Tom could always talk to him. Tom remembered his mother saying that 'little children should be seen but not heard'. But Tom knew that to get anywhere in business you either had to be seen or heard all the time. Usually both.
Now, however, he was not so happy with his mobile phone. He was trying to think. He was trying to think about Marina and the phone calls were making it impossible to think.
He went to the toilet. He did not need to go, but he had found out on his last train journey that, for some reason he did not understand, his mobile phone did not work in the toilet. He had discovered this because he had walked into the toilet with his mobile in his hand, talking to someone (not his boss, thank God!) and the phone stopped working the minute he got inside and closed the door. Tom had thought the train was in a tunnel. He had looked out of the little window they have in train toilets, the one that looks like there is ice all over it, but they were not in a tunnel. He tried to phone the person back but his phone would not work. Then the moment he stepped out of the toilet, the phone rang.
So Tom went to the toilet so he would have time to think. On his way there he suddenly remembered how his father used to spend hours in the toilet when Tom was a child. Maybe his father had also been looking for somewhere to think.
And so he sat and the phone did not ring and he tried to think but he could not get any further than:
Ironing Man - Is Martha going mad? Is my wife seeing another man?
Butterfly - going mad?
Joanne Searle - another man?
Why would Marina say she was going to meet Joanne in London if Joanne was in Nepal? Who was she going to meet? If something was going on between her and this Ironing Man person would she tell Tom about it? Well, maybe she was not sure if she was going to go out with this man or not. Maybe she just wanted to see what Tom would say or do when he heard the story. (Tom had said and done very little when he heard the story.) Maybe she was just going mad because she was so bored at home in the village. What was she going to do in London? That was the question!
This question was still going around in Tom's head as he returned to his seat.
Tom was not very happy when he saw that a man was now sitting on the other side of the table. Tom could not see his face because the man was reading a newspaper and was holding the newspaper in front of him. Tom sat down and looked at the back page of the newspaper. The man went on reading. Tom did not like this newspaper. Tom did not think it was a newspaper at all. What news? The paper was full of big photographs, big headlines, big… well, big everything, as if the readers had forgotten their glasses or were just learning to read.
At university Tom and his friends used to play a game in groups with this newspaper. Each group had three minutes to read the newspaper and then another person would ask both the groups questions about what was in it. The groups with men always remembered the name of the girl on page three! There was always a girl on page three and she was almost never fully dressed. And men always seemed to remember her name. But then in three minutes you could actually read all of this newspaper from the front page to the back page and still have time to look at the photograph of the girl on page three, and then look at her again, and perhaps again.
So Tom very quickly got bored reading the back page of the newspaper. He did not, however, feel like working. He noticed another newspaper lying on the table in front of him. The man had clearly brought this one as well. It was his village newspaper which Tom did not normally read because it was so boring. It always had stories about people getting married and stories about lost cats and the problem of ducks from the village crossing the main road to get to a river on the other side of the road. The headline read: SAVE OUR DUCKS - BUILD BRIDGE
There were a lot of headlines like that in the village newspaper. But, maybe it was better to read a newspaper and not think about Marina. Not think at all. The man was still reading the other newspaper, so Tom looked through the village paper quickly, hoping to find something of interest. Not a lot! Something about a bank manager who had lost all his hair and had now asked the bank workers to shout at him as often as possible. The manager had read somewhere that this might make his hair grow again. Something about the village school sports day. Something about a man who had grown the biggest cucumber in England (second biggest in the world), but his wife had still left him.
Tom looked up at the man across the table, but the man was still reading the newspaper, still holding it in front of him. He did not seem to have turned a page since Tom had sat down. Was he sleeping? A slow reader? No-one could read that slowly!
Tom went back to the village newspaper and started looking through the small advertisements. Advertisements for houses, advertisements for cars, advertisements for different kinds of services. Suddenly one advertisement jumped off the page at Tom.
DO YOU KNOW WHERE YOUR WIFE/HUSBAND REALLY IS WHEN THEY SAY THEY ARE JUST VISITING A FRIEND?
ARE YOU WORRIED THAT MAYBE THEY HAVE FOUND SOMEONE ELSE?
Tom could not believe it. The questions in the advertisement were the same questions he had been asking himself about Marina. It was as if the advertisement was speaking directly to him. He looked again at the advertisement. It was for a private detective. There was a phone number (a mobile phone number) and a promise.
BRING ME YOUR PROBLEMS AND I WILL GIVE YOU ANSWERS… FAST! AND NO-ONE ELSE WILL EVER KNOW!
The idea of using a private detective had never entered Tom's head. He had seen private detectives on television, usually American ones, usually in California. But private detectives in England? Advertisements for private detectives in Tom's village newspaper, beside the story about the ducks crossing the road? It did not seem possible, but… maybe this was the way of finding out what was going on with Marina. Maybe this was the way of finding out who she was going to meet in London!
Tom put the newspaper down and put a line under the phone number with his pen, picked up his phone and rang the number. Almost immediately he heard another phone ring, but for some strange reason he could hear it ringing in both his ears. He moved the phone away from his ear but could still hear it ringing. He could hear it ringing through his own phone and from behind the newspaper of the man sitting opposite him. The man opposite put his newspaper down and looked at Tom.
'I see you have found my advertisement,' he said with a big smile.
مشارکت کنندگان در این صفحه
تا کنون فردی در بازسازی این صفحه مشارکت نداشته است.
🖊 شما نیز می‌توانید برای مشارکت در ترجمه‌ی این صفحه یا اصلاح متن انگلیسی، به این لینک مراجعه بفرمایید.