سرفصل های مهم
فصل 15
توضیح مختصر
زمان مطالعه

10 دقیقه

سطح

ساده
دانلود اپلیکیشن «زیبوک»
این فصل را می‌توانید به بهترین شکل و با امکانات عالی در اپلیکیشن «زیبوک» بخوانید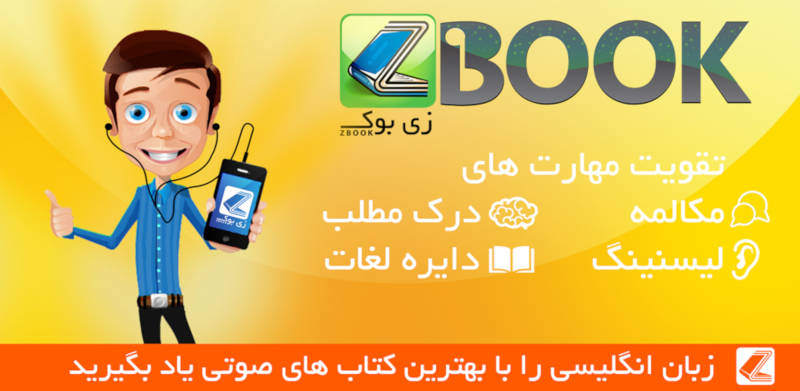 متن انگلیسی فصل
CHAPTER fifteen
Spectreville
The red Jaguar was outside the entrance, its windscreen broken. They took Bond's gun before he climbed in next to the driver. 'Where are we going?' he asked.
'You'll see,' said the driver. He was a thin man with an unkind face.
They were soon driving along a moonlit road towards the mountains. There was a big sign which said '95'. Bond remembered that Spectreville was on Highway 95. So these men were taking him to Mr Spang.
Bond suddenly felt that he did not know enough of the answers. Did they know who he really was? He could say that he had not understood his orders about the gambling. But how to explain all the shooting? He could say that he thought the four men were from another gang.
'Well, now I'm about to get to the end of the pipeline,' he thought.
After two hours of driving, they stopped outside some high gates. There was a sign outside. It said: SPECTREVILLE. DO NOT ENTER. DANGEROUS DOGS. On the gate was a button and a speaking box. A small sign next to it said: RING AND SAY WHO YOU ARE. The driver pushed the button and a voice said 'Yes?' from inside the box.
'Frasso and McGonigle,' said the driver, loudly.
'OK, McGonigle,' said the voice. There was a 'click' and the gates slowly opened.
They drove through them and down a narrow road. The gates closed behind them. The road went on for about a mile, then there were lights in front of them. They went down a hill and suddenly there were brightly lit buildings. Past them, the moon shone down on a single, straight railway line. It went on as far as Bond could see.
The car stopped in front of grey houses and shops. One bigger building had a sign outside. It said: PINK GARTER SALOON BAR. From behind the Western swing half-doors, yellow light came out onto the street. The sound of a piano playing came from inside. It was all like something out of a Western film.
'Get out,' McGonigle told Bond.
The three men climbed out of the car and onto the wooden pavement. Bond stopped.
'Come on,' said McGonigle.
Bond slowly followed him to the door of the saloon. He stopped for a moment as the swing half-doors came back towards his face. He felt Frasso's gun pushing into his back.
'Now!' thought Bond. He jumped through the doors and threw McGonigle round and into Frasso. The two men crashed back onto the pavement. McGonigle was up on his feet first, with a gun in his hand. Bond's hand came down on the gun and knocked it to the ground. Frasso fired two shots at Bond. But the secret agent dropped to the ground and picked up the gun at McGonigle's feet. He fired two quick shots at Frasso from the ground. Then McGonigle stepped on his hand and fell on top of him. Bond went down, but he saw and heard Frasso crash down onto the pavement outside.
Then McGonigle's hands were on him. For several seconds the two men fought silently, like animals. Bond got up on one knee and pushed the other man off him. As he did this, McGonigle's knee came up and hit Bond's face. Bond fell back but then stood up. McGonigle came towards him with his head down.
Bond turned away quickly. But the gangster's head hit him in the chest, and two fists crashed into his body. The gangster's head came up, and Bond hit him hard in the face. McGonigle fell back, but Bond went after him. He reached for the gangster's foot and pulled it away from the floor. Then he turned and threw the man into the room. McGonigle's flying body crashed down on top of the piano. The piano fell to the floor, with McGonigle flat on the top of it.
'Stop!' A girl's voice came across the room from the bar.
Slowly, Bond turned round.
There were four people standing with their backs to the bar. Mr Spang stood in front of the other three. He was dressed like a cowboy, with shiny, black boots and two guns in holsters at his sides. Tiffany Case stood next to him. She wore a Western dress of white and gold. She stood and watched Bond. Her eyes were shining and she looked nervous. Then there were the two men in black hoods, the two from the Acme Baths at Saratoga. Each of them pointed a gun at Bond.
'Bring him this way,' said Mr Spang.
He left the room. Tiffany Case gave Bond a warning look as she followed him. The two men came close to Bond. The big one said, 'Move'. Bond walked slowly after the girl and the two hooded men walked behind him.
Bond pushed through a door behind the bar. He looked around and saw that he was now in a railway station waiting room. 'Turn right,' said one of them. Bond turned and went through a door.
In front of him was, probably, the most beautiful steam train in the world. There were three metal, shining lights on the front of the big, old engine. The name The Cannonball was painted along the side in black and gold. Behind the engine was a dark blue carriage. Bond looked at the train, but then he felt a gun in his back.
Bond climbed up into the carriage. First there was a small, but beautiful, dining room, then a narrow room with three doors at the sides. With the two men still behind him, Bond walked to the end and pushed open the door into a big room. It was a sitting room with bookshelves on each side and expensive curtains. A thick red carpet covered the floor.
Mr Spang stood at the far end of the room. In the middle sat Tiffany Case. She was nervously smoking a cigarette.
Bond walked to a comfortable chair. He turned it towards Spang and Tiffany and sat down. He crossed one knee slowly over the other, then lit a cigarette.
'Stay here, Wint,' said Mr Spang. 'Kidd, go and phone Detroit. Tell them to send more men.' He turned towards Bond and his eyes shone angrily. 'Now. Who are you and what's happening?'
Bond did not like Spang's question. 'I'll need a drink if we're going to talk,' said Bond. 'Bourbon.'
'Get it, Wint,' Mr Spang said coldly.
The big man walked out of the room. Minutes later, he came back and pushed a glass into Bond's hand. 'Thanks, Wint,' said Bond. He drank some of the bourbon then put the glass down on the floor next to him. He looked up at Mr Spang.
'I did my job and got paid,' said Bond. 'It was my money, and I decided to gamble with it. Then a lot of your men came after me. If you wanted to talk to me, why didn't you just telephone me? When they started shooting, it was time for me to shoot back. So I did.'
Without taking his eyes off Bond, Mr Spang slowly pulled a piece of paper from his shirt pocket.
Bond knew that the piece of paper was bad news for him. Really bad news.
'This is a message from a good friend in London. It says, "Peter Franks is held by the police. Find out if the job is in any danger, then kill the new carrier and send a report.'"
There was silence in the room. Mr Spang looked hard at Bond. 'Well, Mr Whoever-you-are,' he said at last. 'This looks like a good year for something horrible to happen to you.'
Bond tried to stay calm. He knew that they were going to hurt him - badly. But how? He reached down for his drink. Now he knew that the two Spangs were the beginning and the end of the diamond pipeline. He had completed his job. He knew the answers. Now, in some way, he must get the answers back to M.
'I took the job from Peter Franks,' he said. 'He decided that he didn't like it, and I needed money.'
'You're lying,' said Mr Spang. 'You're with the police, or you're some kind of private detective. I'm going to find out who you are, who you work for, and what you know.' He turned angrily to Tiffany Case. 'How did he trick you? Are you stupid?!'
'No!' said Tiffany. 'ABC sent this man to me, and he seemed OK. Was I supposed to tell ABC to try again? And maybe this man is telling the truth.' Her angry eyes turned towards Bond, and he saw fear in them - fear for him.
'Well, we're going to find out,' said Mr Spang. 'Wint, get Kidd and the boots.'
The boots? Bond sat silently. He had to be strong now. He must tell them nothing. He had to think of Ernie Cureo and Felix Leiter, and maybe Tiffany Case.
He heard the two men come up behind him.
'Take him out onto the station,' said Mr Spang.
'OK, Boss,' said Wint.
The two hooded men sat down. They put football boots down on the thick carpet next to them. Then they started to take off their shoes.
مشارکت کنندگان در این صفحه
تا کنون فردی در بازسازی این صفحه مشارکت نداشته است.
🖊 شما نیز می‌توانید برای مشارکت در ترجمه‌ی این صفحه یا اصلاح متن انگلیسی، به این لینک مراجعه بفرمایید.