سرفصل های مهم
فصل 09
توضیح مختصر
زمان مطالعه

7 دقیقه

سطح

ساده
دانلود اپلیکیشن «زیبوک»
این فصل را می‌توانید به بهترین شکل و با امکانات عالی در اپلیکیشن «زیبوک» بخوانید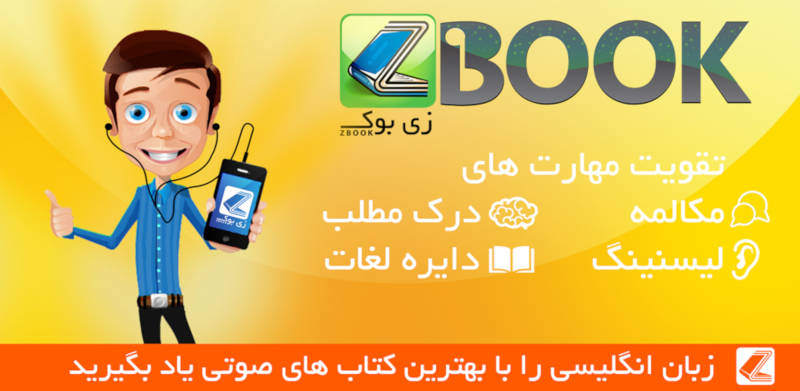 متن انگلیسی فصل
CHAPTER nine
A Fast Horse
On Saturday, Bond stayed in his hotel room for most of the day and wrote a report to send to London. The diamond pipeline began somewhere near Jack Spang, also known as Rufus B. Saye. It ended with Seraffimo Spang. The stones came to Shady Tree. Then they went into the House of Diamonds for cutting and selling. Someone known as ABC seemed to be the Big Boss. He was probably in London. Bond would try to get further up the pipeline, using Tiffany Case. He wrote the report in code.
At nine o'clock on Sunday morning, a black Studebaker car stopped outside the Plaza Hotel. Bond was waiting there with his suitcase. He threw it onto the back seat and climbed in next to Leiter.
'It's about two hundred miles,' said Leiter as they drove out of the city. There was a straight, empty road in front of them. Leiter pushed his right foot down to the floor. Suddenly, Bond was thrown back into his seat. He looked at the speedometer - eighty, ninety, ninety-five miles an hour.
'Not bad for a Studebaker,' said Bond.
Leiter looked at Bond and smiled. 'This isn't a normal Studebaker.'
At 12.30 they found a place to stop for lunch. Leiter told Bond about Saratoga.
'It's a spa town,' he said! 'For eleven months of the year, it's very quiet. People sometimes come to go in the waters or to have mudbaths, but that's all. Then for one month - August - it goes crazy. It's probably the best race meeting in America, and the place is full of rich people. A lot of the racehorse owners are gangsters, like the Spangs. Sometimes they "fix" a race. The Spangs hope to get fifty thousand dollars from the Shy Smile race.'
They finished their lunch and drove on. Bond slept for a short time. When he opened his eyes, they were entering Saratoga.
There seemed to be horses everywhere. Crossing the streets, walking along the sides of the roads, coming out of lorries. Horse trainers and jockeys talked on street corners.
Leiter left Bond at the Sagamore Motel, just outside town. They agreed to meet only at night or 'by accident' at the races.
'We'll visit the racetrack early tomorrow if Shy Smile is there,' Leiter told Bond. 'I'll know about this and a lot more after an evening at The Tether. It's an all-night restaurant and bar. Most of the criminals of the racing world go there.'
At the motel Bond paid thirty dollars for three days, and got a key to room. He had a shower, dressed, then walked down the road. There was a restaurant on the corner, and he ate a chicken dinner. Afterwards he bought a Saratogian newspaper. He saw that T. Bell would be riding Shy Smile in The Perpetuities Race.
Soon after ten o'clock, Felix Leiter knocked softly on the door of Bond's room and came in. Bond was lying on the bed. Leiter sat down in an armchair and took out a cigarette.
'We get up at five o'clock tomorrow morning,' said Leiter. 'They'll be timing Shy Smile at 5.30 am. I want to see who's there. The owner of the horse is Pissaro. He's one of the directors of the Tiara Casino in Las Vegas. The jockey is "Tingaling" Bell. He's a good rider, but he's not always honest when he's paid well. I want to speak to Tingaling. The trainer is another gangster, "Rosy" Budd.'
'What are you going to do?' asked Bond.
'I've got a few ideas,' said Leiter. 'I'll wake you at five o'clock.'
Bond woke early and the two men drove to the racetrack. They walked through the trees to the white fence round the track. The early-morning air was wonderfully cool and the sun was beginning to come out.
Three men came through the trees. One of them was leading a large horse. The animal had a white face and white feet.
'Don't look too interested in them,' warned Leiter. 'Turn round and watch the line of other horses coming up the track. I'll watch our friends.'
Bond turned and looked away.
'A man is leading out Shy Smile,' said Leiter. 'And there's Budd and Pissaro. It's a nice-looking horse. The man is getting on him now. The gangsters have got their watches out. They've seen us, but don't worry. When the horse starts moving, they won't be interested in us. OK, you can turn round now, James. Shy Smile is on the other side of the track. They're watching him through their binoculars.'
Bond saw the two men with binoculars. They had watches in their hands.
'He's started!' Leiter said.
Faraway, Bond could see a brown horse moving fast round the top of the track. They watched him turn and come towards them. Horse and rider came quickly round the corner in front of Bond and Leiter, and on towards the watching men. Then the horse was past them, and Bond's eyes moved to the two men. He saw them look at their watches to check the time that the horse had taken.
Leiter touched Bond on the arm and they walked back to their car.
'He ran well,' said Leiter. 'Faster than the real Shy Smile could run. If he moves like that, he'll win. Let's get some breakfast, James, then I'm going to see Tingaling Bell.'
After breakfast, Bond spent some time at the racetrack. Later he had lunch, then he watched and put bets on the afternoon races. It was a beautiful day, and by the end of the afternoon he had won fifteen dollars.
He walked back to the motel and had a shower. Then he found a restaurant and had dinner. Afterwards he walked over to the sales ring and watched racehorses bought and sold. After a time, Bond heard a small noise from the seat behind him. It was Leiter. He sat forward and spoke quietly in Bond's ear.
'It's done,' he said. 'It's cost three thousand dollars, but Tingaling will do it. See you in the morning, James.'
Bond didn't look round but went on watching the sales. After a while, he walked slowly back to the motel. He thought about Shy Smile, who wasn't the real Shy Smile. And about Tingaling Bell, who was being paid to lose the race.
'He's playing a very dangerous game,' thought Bond.
مشارکت کنندگان در این صفحه
تا کنون فردی در بازسازی این صفحه مشارکت نداشته است.
🖊 شما نیز می‌توانید برای مشارکت در ترجمه‌ی این صفحه یا اصلاح متن انگلیسی، به این لینک مراجعه بفرمایید.