سرفصل های مهم
فصل 07
توضیح مختصر
زمان مطالعه

7 دقیقه

سطح

ساده
دانلود اپلیکیشن «زیبوک»
این فصل را می‌توانید به بهترین شکل و با امکانات عالی در اپلیکیشن «زیبوک» بخوانید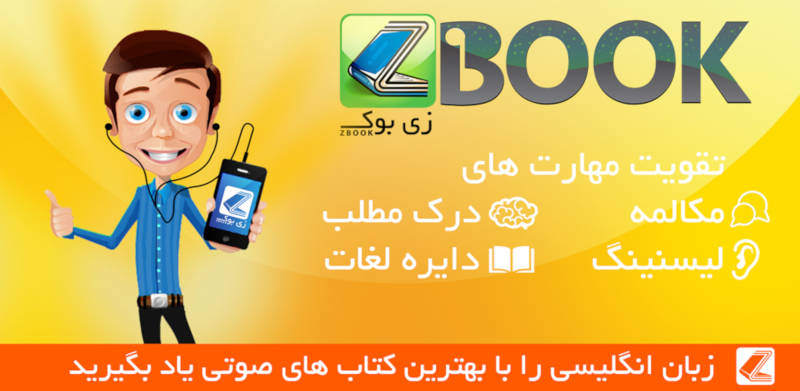 متن انگلیسی فصل
CHAPTER seven
Felix Leiter
Bond went down in the lift and out into the street. He walked towards Times Square.
After a few minutes, Bond became sure that someone was following him. He looked back. But there was nobody suddenly moving into a shop. Nobody quickly putting up a newspaper to hide their face.
Bond turned right into the Avenue of Americas and stopped inside the entrance of the first shop he saw.
Suddenly, he felt something hard holding his right arm and a voice said,
'Relax, Mr Bond. Don't move, or you'll have bullets for lunch.'
He felt something hard push into his side.
Had he heard this voice before? He looked down to see a metal hook holding his right arm. Moving fast, Bond tried to hit the man behind him. But the man caught his arm and stopped him. Then came a laugh and a voice said, 'Sorry, James. You're caught.'
Bond turned to see the smiling face of Felix Leiter.
'You were in front of me!' said Bond. He smiled back at the American secret agent. The last time Bond had seen him, Felix had been lying on a bed, in a pool of blood, in a Florida hotel.
'What are you doing here?' said Bond. 'Come on, you can buy me lunch and tell me.'
'OK,' said Leiter. He put his metal hook into the right-hand pocket of his coat and took Bond's arm with his left hand. 'Let's go to Sardi's. It's across the street.'
They went upstairs in the famous actors' and writers' restaurant. Leiter walked slowly and with some difficulty. Bond saw that his right arm and left leg were false, and there were small marks above his right eye.
The waiter came and Leiter ordered a dry martini for Bond. Bond smiled - Leiter had remembered his favourite drink.
Leiter's smile was warm, but his eyes were watching Bond carefully. 'Tell me, what's your business with Shady Tree?'
Bond drank his martini and lit a cigarette. 'You tell me something first, Felix,' he said. 'Are you still working for the CIA?'
'No,' said Leiter. 'When I lost my gun hand, they could only give me desk work. So I work for Pinkerton's Detective Agency now. I'm a private detective. I investigate drugs and "fixed" horse races - races where they know who's going to win. And I organize men to watch the racehorses in their stables at night. What about you? Are you still with the same people?'
'That's right,' said Bond.
'On a job for them now?'
'Yes.'
'In secret?'
'Yes.'
Leiter looked unhappy. 'If it's about the Spangled Gang, you're crazy to be working alone. This is dangerous, but maybe we can help each other. I'll tell you why I was near Shady Tree's offices.'
'I think I know,' said Bond. 'You're interested in someone with a white face and four white feet. He's called Shy Smile.'
'That's right,' said Leiter. 'He's racing at Saratoga on Tuesday.'
'I'm going to bet one thousand dollars on him, and he's going to win,' said Bond. 'It's my pay for another job. I brought a big packet of uncut diamonds in by plane this morning, for Mr Spang and his friends. Why are you interested in the horse?'
'Because the horse that looks like Shy Smile is really a fast horse called Pickapepper. The real Shy Smile was a slow horse and didn't win races. They shot him.'
'Don't tell me,' said Bond. 'Pickapepper's also got a white face and four white feet.'
'Right,' said Leiter. 'And they've done a good job with any other small differences. They started planning this more than a year ago. They're going to make a lot of money. It's a very big race.'
'What are you going to do about it?' asked Bond.
'I don't know. I need to think about it,' said Leiter. 'Let's drive to Saratoga together on Sunday. We can both stay at a quiet place I know - the Sagamore Motel - and meet in the evenings.'
'Good idea,' said Bond. 'Now let's order some lunch and I'll tell you my story.'
He finished the story when they were drinking coffee. 'And we think that the Spangs are smuggling the diamonds, and that the House of Diamonds is selling them.'
'I don't know much about Jack Spang,' said Leiter. 'But I've heard about Tiffany Case. Her mother owned a cheap hotel in San Francisco. One day she decided not to pay money to the local gangsters. Some nights later, they arrived and broke doors, furniture and everything else in the place. Then they attacked Tiffany. It was bad. She was only sixteen years old.'
'That's terrible,' said Bond, angrily.
'Next day, she ran away. She had several jobs - dancer, waitress - until she was about twenty. Then she moved to Florida and started drinking too much alcohol. One day a boy fell into the sea and Tiffany jumped in and saved him. Her name was in the newspapers. Some rich woman gave her somewhere to live and helped her to stop drinking. She took Tiffany around the world, but Tiffany left her when they got to San Francisco. She went to live with her mother for a short time, then moved down to Reno. She met Seraffimo there and he gave her a job at the Tiara Casino in Las Vegas. She's been there for the last year or two. She goes to Europe in between, I suppose.'
'I like her,' said Bond. He looked at his watch. 'I need some sleep. I'm staying at the Astor Hotel. Where shall we meet on Sunday morning?'
'Outside the Plaza Hotel, at nine o'clock,' said Leiter. 'You've got a dangerous job, James. Be careful. All American gangsters are bad, but these Spangled boys are some of the worst.'
مشارکت کنندگان در این صفحه
تا کنون فردی در بازسازی این صفحه مشارکت نداشته است.
🖊 شما نیز می‌توانید برای مشارکت در ترجمه‌ی این صفحه یا اصلاح متن انگلیسی، به این لینک مراجعه بفرمایید.