سرفصل های مهم
فصل 03
توضیح مختصر
زمان مطالعه

8 دقیقه

سطح

ساده
دانلود اپلیکیشن «زیبوک»
این فصل را می‌توانید به بهترین شکل و با امکانات عالی در اپلیکیشن «زیبوک» بخوانید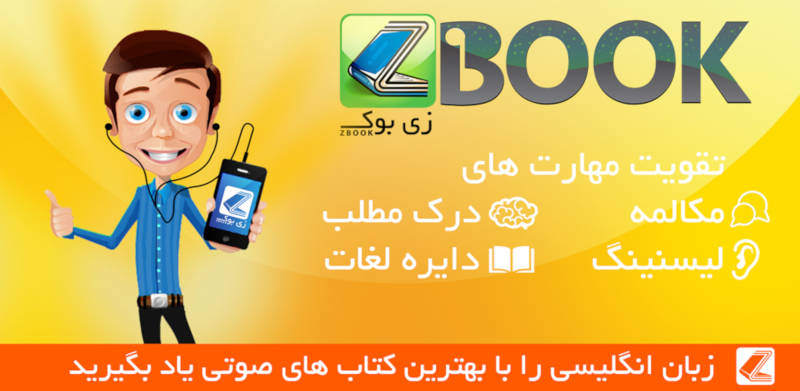 متن انگلیسی فصل
CHAPTER THREE
The House of Diamonds
At two o'clock, Bond was looking at two photographs in the office of Assistant Commissioner Vallance of Scotland Yard. They showed a dark-haired, handsome young man.
'He's Peter Franks,' said Vallance. 'You look a bit like him. Similar enough to fool someone who's only got his description. He stupidly talked about this job to a girl in a Soho club. The girl was secretly working for us. She immediately told us about it. Franks had been contacted by a friend of a friend and agreed to do a smuggling job to America for five thousand dollars. My girl asked him if he had the diamonds. He said no, but that his next job was to contact the "guard".'
'When?' asked Bond.
'Five o'clock tomorrow evening, in her room at the Trafalgar Palace Hotel. A girl called Case. She was going to tell him what to do and go to America with him.'
'Do these smugglers usually go in pairs?' asked Bond.
'Yes, the person carrying the diamonds is never fully trusted,' said Vallance. He got up from his desk and started to walk up and down the room. 'The diamonds certainly come from Africa. Probably from Sierra Leone, where our friend Sillitoe is investigating. Then the stones may get out through Liberia or French Guinea. Then into France. And because this packet has arrived in London, we think that London is part of the pipeline, too.'
Vallance stopped walking and turned to Bond. 'We know that this packet is on its way to America. But what happens there? We don't know. How was this five thousand dollars to be paid to Peter Franks? Who by? We need answers to these questions. You need to get past the man who pays you. You need to go further up the pipeline towards the big men.'
'OK,' said Bond.
'We're going to get Franks this evening,' said Vallance. 'Then you can make contact with Miss Case.'
'Does she know anything about Franks?'
'Only his description and his name,' said Vallance. 'She probably won't even know the man who contacted him. Everybody does just one job. It's safer that way if something goes wrong.'
'What do you know about the woman?' asked Bond.
'Age twenty-seven. She was born in San Francisco. She's not married. She's been over here twelve times in the last three years. Maybe more often, using a different name. She always stays at the Trafalgar Palace. The hotel detective says that she doesn't go out much. She never stays more than two weeks. You'll need to have a good story about why you're doing this job.'
Bond thought for a moment. 'What about this House of Diamonds?'
'I checked on Saye,' said Vallance. 'American. Age forty-five. Diamond merchant. He goes to Paris a lot - once a month for the last three years. He's probably got a girl there. Go and have a look at the place and at him.'
He picked up one of the phones on his desk. 'Send up Dankwaerts,' he said into it. 'And Lobiniere. Then get me the House of Diamonds on the telephone.'
Vallance walked across to the window and looked out. After a moment, there was a knock at the door. A small man came in. He had a pale face and he was wearing glasses.
'Good afternoon, Sergeant,' said Vallance. 'This is Commander Bond of the Ministry of Defence. I want you to take him to the House of Diamonds in Hatton Garden. He'll be "Sergeant James". You'll see Mr Saye, the top man there. You'll say that you think the diamonds from that Ascot robbery are on their way to Argentina through America. You'll ask Saye if he's heard anything about them from his New York office. Any questions?'
'No, Sir,' said Sergeant Dankwaerts.
A moment later, another man came into the room. He was carrying a small case.
'Good afternoon, Sergeant Lobiniere,' said Vallance. 'Come and look at my friend.'
The sergeant stood close to Bond and looked very carefully at his face for a minute. 'Who is he going to be, Sir?' he asked Vallance.
'Sergeant James, one of Sergeant Dankwaerts' men. Only for three hours. All right?'
Lobiniere took Bond to a chair by the window and opened his case. For the next ten minutes, he worked on Bond's face and hair. Bond listened to Vallance speak to the House of Diamonds on the telephone.
'Two of my men will be calling at 3.30 pm,' Vallance was saying. 'They'll need no more than ten minutes of Mr Saye's time. Yes. Thank you. Goodbye.'
Lobiniere held up a pocket mirror in front of Bond. Bond looked into it. And he saw someone who certainly didn't look like James Bond.
The waiting room at the House of Diamonds was quiet, except for the sound of a wall clock. There was a thick red carpet on the floor. In the centre was a round table and six armchairs. Bond guessed that they had cost at least a thousand pounds.
Bond and Sergeant Dankwaerts sat in armchairs and waited silently. Dankwaerts was reading a copy of the Diamond News. Suddenly, the door opened and a big, dark man stepped in and looked quickly at each of them.
'My name is Saye,' he said in a cold voice. 'What do you want?'
Dankwaerts walked round Saye and closed the door behind him. 'I'm Sergeant Dankwaerts of the Special Branch of Scotland Yard,' he said, calmly. 'This is Sergeant James. We're looking for information on the theft of some diamonds. You may be able to help us.'
While Dankwaerts told his story, Bond looked carefully at Mr Saye. He was a large man with a square face and short, black hair. His lips were a thin, straight line. He wore a black suit, white shirt and a thin, black tie. Bond decided that Saye was a hard, cold-hearted man.
'… and these are the stones we're interested in.' Dankwaerts was finishing his story. 'Have any of them come through your company here or in New York?'
'No, they haven't,' said Saye. He turned and opened the door behind him. 'Now, good afternoon, gentlemen.' And he walked out of the room.
Some minutes later, Dankwaerts was driving towards Bond's flat near the King's Road. 'Did you get what you wanted, Sir?' he asked Bond.
'I'm not sure exactly what I wanted,' said Bond. 'But I was glad to have a look at Rufus B. Saye. He doesn't look like a diamond merchant.'
'He's not a diamond merchant, Sir,' said Dankwaerts, smiling. 'I read out a list of missing stones. I mentioned a Yellow Premier and two Cape Unions.'
'Yes?'
'There are no diamonds with those names. And Saye didn't know that.'
مشارکت کنندگان در این صفحه
تا کنون فردی در بازسازی این صفحه مشارکت نداشته است.
🖊 شما نیز می‌توانید برای مشارکت در ترجمه‌ی این صفحه یا اصلاح متن انگلیسی، به این لینک مراجعه بفرمایید.